Top Chef Season 19 - Here's What We Can Tell Fans So Far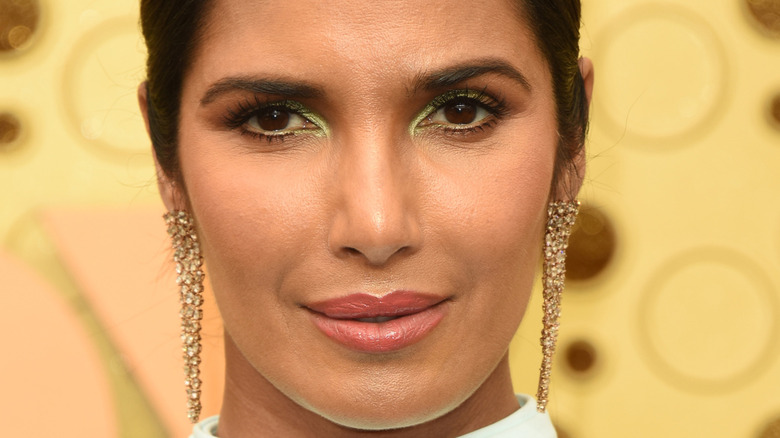 Kathy Hutchins/Shutterstock
Whether you're fawning over perfectly plated dinners or the perfection that is Padma Lakshmi, "Top Chef" binges are always justified. Bravo's culinary series began in 2006, winning two Emmys and 73 other nominations over its course of challenges and odd ingredients (via IMDb).
Last year, the show filmed its 18th season in Portland and adapted its format to the CDC guidances for COVID-19 (via Hollywood Reporter). Padma Lakshmi told the publication, "We want to put on the show we know how to put on, but we will be taking extraordinary measures; I don't think we can survive otherwise. I'm sure we'll have to reconfigure." As a result, the show featured small-scale challenges, grocery orders through tablets and fewer guest appearances that brought in praise from critics and viewers alike (via Vice).
We're all awaiting the return of the show this year, which may not feature as many video calls as Season 18 did. Read on to know when we can see the Top Chefs at work again.
When will Season 19 of Top Chef air?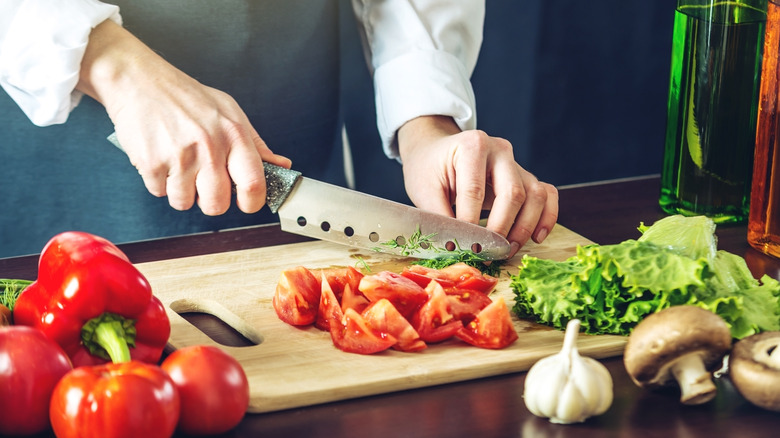 Artem Oleshko/Shutterstock
Season 18 of "Top Chef" aired in April of this year (via The Wrap) and brought in five Emmy nominations soon after — the renewal had to be imminent. According to Town and Country, Bravo's confirmed the next season for the cooking competition and that production is already underway.
However, Season 19 is moving sets from the previous season's filming location in Portland to Houston, Texas. A nostalgic reunion with the city may be in store for the cast and crew, who had filmed Season 9 in Houston (via Variety). The mayor of Houston, Sylvester Turner, provided a statement saying, "I cannot think of a more perfect pairing than 'Top Chef' and the City of Houston. Both represent a celebration of cuisine, culture and innovation."
Considering that the show's already making headway in production right now, the show may premiere some time in mid-2022. Bravo's also mentioned that it will film the show under CDC guidelines and safety protocols, per Variety.
Who's the cast in Season 19 of Top Chef?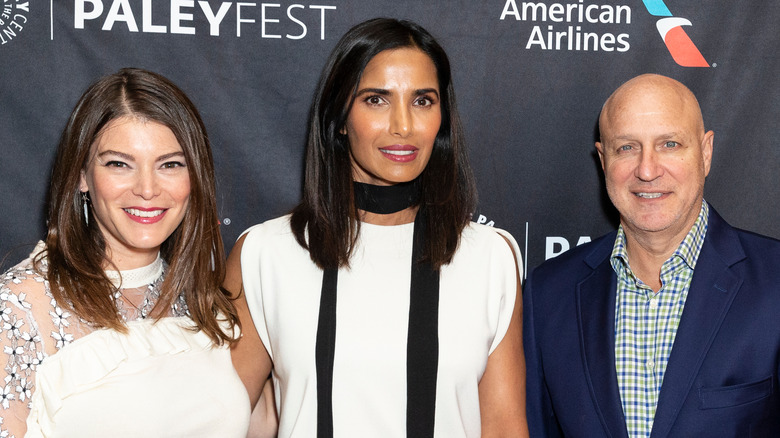 lev radin/Shutterstock
Needless to say, the mainstays of the competition will be returning: Padma Lakshmi, Tom Colicchio, and Gail Simmons have been with the show since its inception (Lakshmi joined the group in Season 2), per IndieWire. If the new season is to follow the footsteps of Season 18, a rotating panel of former contestants may also be in store for us (via Vice). The smaller cast allowed a feeling of intimacy and camaraderie that was received really well, reported by multiple publications including The Ringer.
According to Variety, "Top Chef" alumni Tiffany Derry, Hung Huynh, Stephanie Izard, Melissa King, Kristen Kish, Kwame Onwuachi, Sam Talbot, Brooke Williamson, and Claudette Zepeda will be retuning to the show's latest season. Dawn Burrell, a Houston chef and the runner-up from Season 18, will also be making an appearance. Celebrity judges may just come on video call, as they did last season but we'll have to wait for a few months to know for sure.