The Meaning Behind Dove Cameron's Latest Tattoo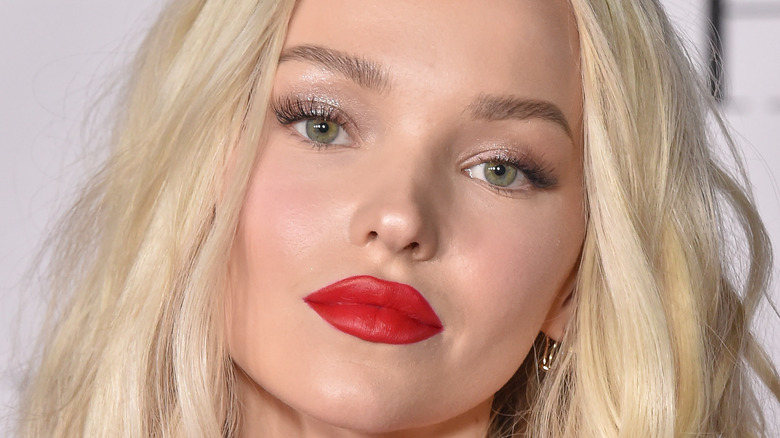 DFree/Shutterstock
Dove Cameron became a Disney Channel star in 2012 when she was cast in "Liv and Maddie," a popular television show that earned the young actress an Emmy for Outstanding Performer in a Children's, Preschool Children's, or Educational and Informational Program (via Just Jared). Cameron's role on the show propelled her into stardom, and she has steadily added an impressive array of film and television projects to her resume since making her debut. Most recently, the Washington native was cast in the live-action "Powerpuff" series as Bubbles, and she appeared in the Apple TV+ comedy series "Schmigadoon!" (via IMDb).
Cameron has garnered an impressive following over the years, as the 25-year-old actress is highly regarded for her honesty and authenticity. In 2020, Cameron discussed her decision to come out as bisexual, and why she felt it was important to share this truth with her fanbase. "I hope it helps, that's why I came out," she said in an interview with Us.
This is just one example of the many ways in which Cameron inspires her fanbase. Everything from the music she puts out to the clothes she wears to the tattoos she has inked into her skin sparks discussion and encouragement from her loyal following. Recently, the actress posted a short video to her Instagram account showcasing her latest tattoo, and fans went into a frenzy trying to decipher what it really means.
Thankfully, we've got the inside scoop for you!
Dove Cameron's latest tattoo has a philosophical meaning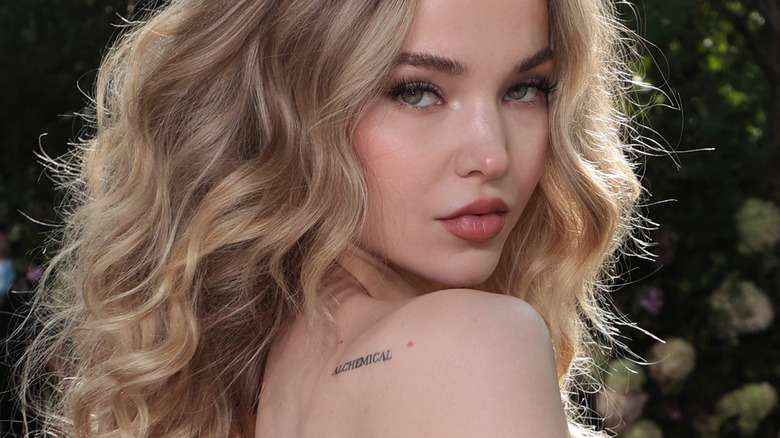 Dimitrios Kambouris/Getty Images
When Dove Cameron revealed her latest tattoo on Instagram, everyone was trying to find out what the new ink meant. The tattoo is positioned on the back of Cameron's shoulder and says "alchemical" in capital letters, per PopSugar. Though the actress hasn't revealed the inspiration behind her new tattoo or what it means to her, we dove into the philosophical meaning of the word to shed some light on the situation.
According to Merriam-Webster, alchemy is a form of speculative philosophy that is defined as "a power or process that changes or transforms something in a mysterious or impressive way." People who practiced alchemy were known as alchemists, and they sought to discover a way to prolong their lives while also trying to find new ways of transforming things, which may lend some perspective as to why Cameron decided to tattoo a variation of the word onto her shoulder.
In a recent interview with Refinery29, Cameron spoke about the general thought process behind her tattoo selection, stating, "It's the same reason I go and get tattoos so often. It's like, 'I'm alive, I own this body, I have full autonomy. I'm human.'" Getting a tattoo symbolizing transformation sounds like a great way to express autonomy over who you are as a human being!