Tattoo Trends You'll Be Asking For Throughout 2021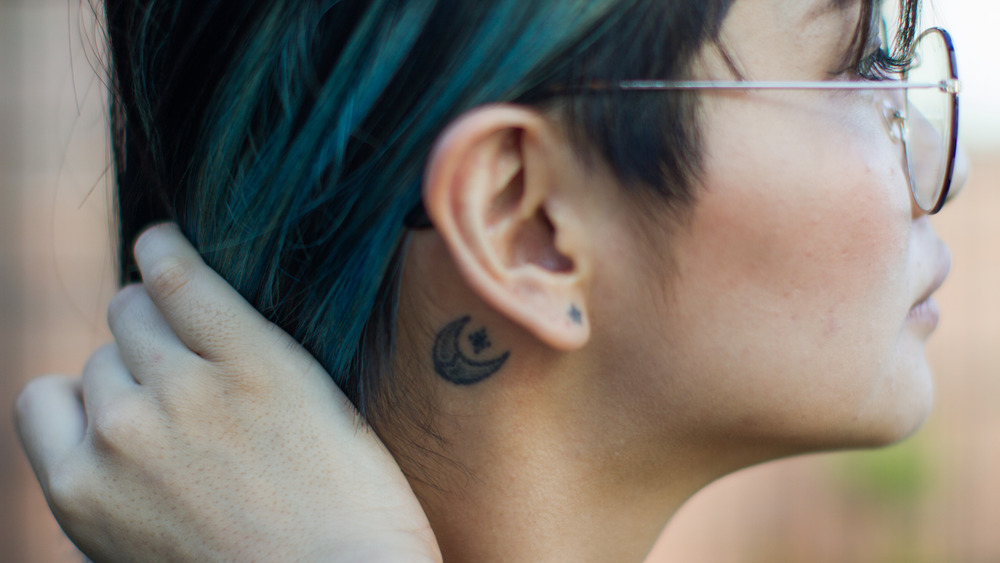 Onnie A Koski/Getty Images
With a new year comes new trends, including some surrounding tattoos. Getting ink permanently put on one's body is a way to commemorate something personal, show expression, and put appealing art on display, according to Psychology Today. While every piece of body art is unique and special in its own way, there are often fads and crazes that make specific styles more popular than all the rest.
In 2021, sought-after tats include tiny ones and those that show off important words, phrases, and messages. As StyleCaster reported, Bella Hadid has ink that says "I love you," and "my love" in Arabic, while Miley Cyrus has "I'm proud of U, Yoko", which is based on a note written to Cyrus from Yoko Ono.
Small options not only create a cool minimalist look, but they are also more affordable, quicker to get done, and easier to cover up, if/when necessary, adding to their popularity.
Where to get a tattoo this year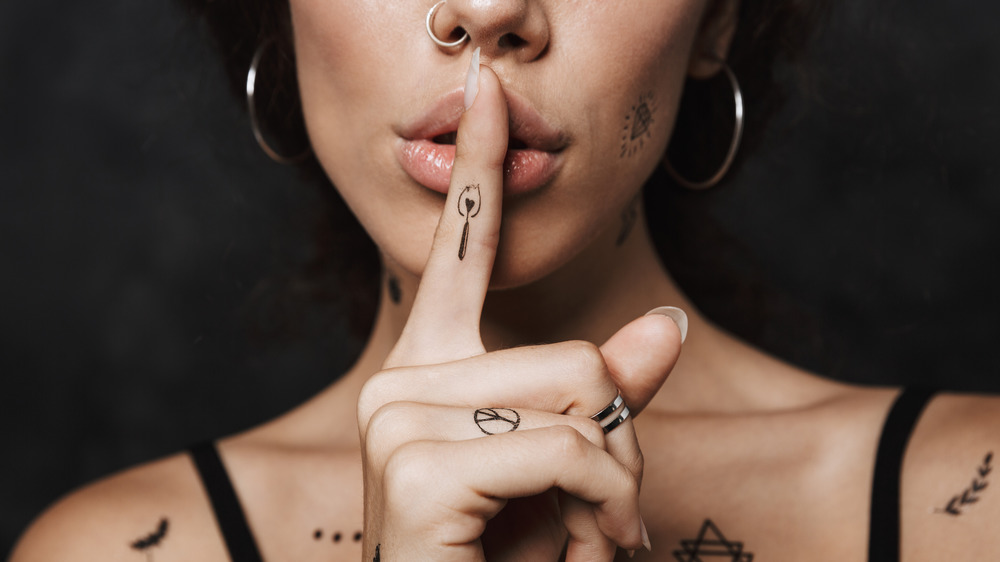 Shutterstock
When it comes to placement for tattoos, this year's trending spots are on fingers, the rib cage, and the neck.
A word in a pretty cursive script, for example, is commonly found going across ribs. Dainty symbols can regularly be found behind the ear. For example, when Pretty Little Liars ended, the stars all got little initial tattoos on their index fingers ... the fingers they used for this teen drama's iconic "shhh." Many couples also get their initials on their ring fingers in place of or in addition to a wedding ring and band.
Of course, just as a tat's artwork can always be distinct and different for each person, where it ends up going is also a personal choice. And there is no wrong option, if it truly makes a statement and brings happiness. Just think carefully before getting ink, and be sure to keep this year's trends in mind.