Here's How SZA Came Up With Her Stage Name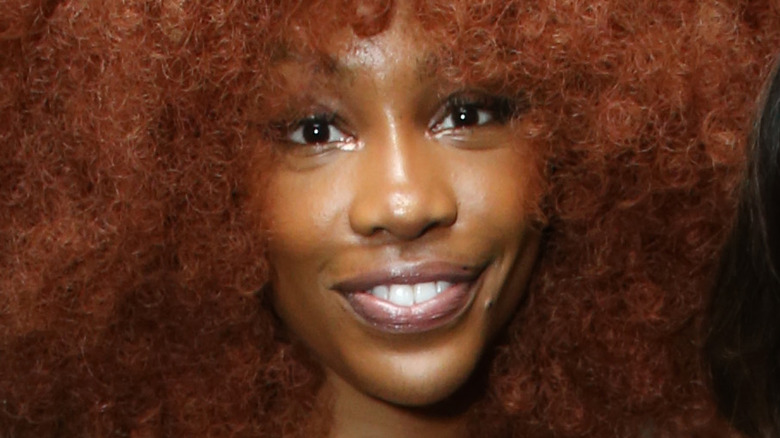 Phillip Faraone/Getty Images
It's been four years since SZA released "Ctrl," the debut album that stayed on Billboard's global chart for 224 weeks and earned her nominations at the Grammys. "'Ctrl' is a concept," she told Power 105.1's "The Breakfast Club" before going on tour. "I've lacked control my whole life and I think I've craved it my whole life. I couldn't really arrive at it and now, I'm not really looking to arrive at it anymore. I'm just happy to be present."
The musician's ability to stay true to herself while divulging raw insecurities in her music appealed to a huge fan base: on Instagram, the number's 10.9 million. SZA remains in our consciousness and Spotify playlists with singles like "All the Stars" and "Good Days." However, with her rising popularity came rising confusion about her name (pronounced Sizz-ah). Many have guessed its meaning: "Does the A in SZA stand for Allah fam?" And others have mispronounced it: "I pronounce it 'Sha,'" wrote one Twitter user. However, SZA's since settled the debate and given fans insight into her stage name.
SZA's stage name holds a lot of meaning for her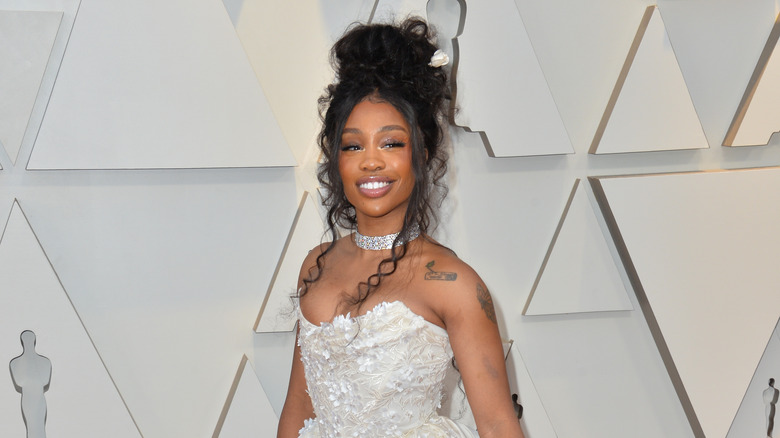 Featureflash Photo Agency/Shutterstock
Before she was SZA, she was Solána Imani Rowe (via PopSugar). She spoke to Genius about conceptualizing her stage name and how it sounded closely like her own nickname. "It just kinda like stumbled on me, cause my name is Solána... People called me Sos for short, which comes from Sosa." But she didn't want to be confused for rapper Chief Keef, who also went by Sosa (via Genius). She then looked to the "Supreme Alphabet" for inspiration.
The artist broke the abbreviation down for InStyle: "It's an acronym derived from the Supreme Alphabet [of the Nation of Gods and Earths, an alphanumeric code developed by Clarence 13X] if you're familiar with Wu-Tang and RZA [who also chose his name based on the Supreme Alphabet]. So, each letter stands for a different ideology and theme. The S stands for Sovereign or Self, Savior; the Z stands for Zig-Zag-Zig, which is enlightenment and acknowledgement of one's self; and the A stands for the most high of all [Allah]." Guess that fan was right!