The Truth About Lara Trump's Dog Rescue Charity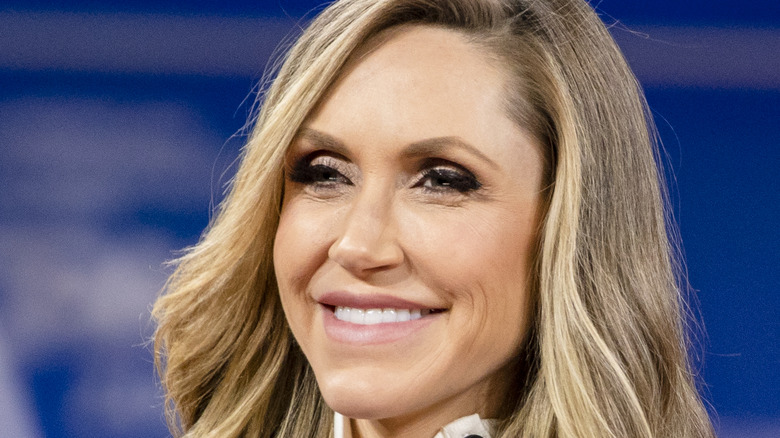 Samuel Corum/Getty Images
In most cases, raising money to help homeless animals is a sure-fire way to win over the public. According to Forbes, it is a trend in the millennial generation to choose to own a pet over having children, mostly for financial reasons, but also because people really love pets, especially dogs. The numbers speak for themselves: Forbes reports that 57% of millennial households include a dog, compared with 51% of U.S. households overall.
With such a trend, it's easy to believe that even the most anti-Trump voters out there would gain just a bit of respect for the family if the Trumps were helping animals. That seemed like the case when Lara Trump, the wife of Donald Trump's son Eric, joined forces with a dog rescue based in Florida called Big Dog Ranch (via WPTV). The rescue helps find homes for homeless pets, but as it turns out, they haven't been completely honest about their relationship with the former president's daughter-in-law.
Lara Trump and the dog rescue may have had a less wholesome relationship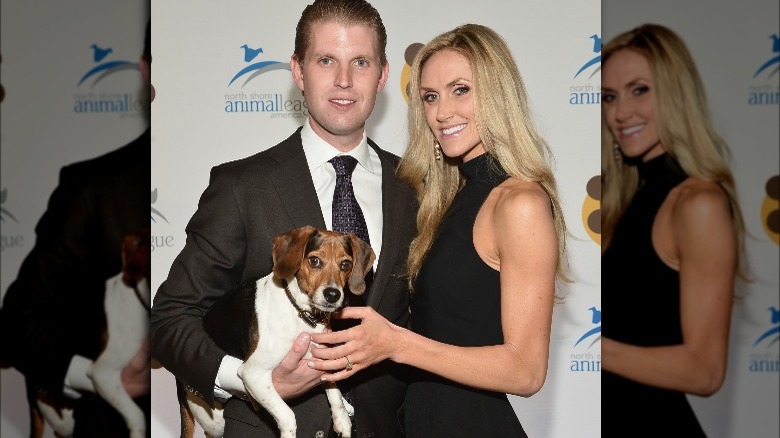 Mike Coppola/Getty Images
According to Huffington Post, the dog rescue had spent a total of $1.9 million at the Trump family's resort, Mar-a-Lago, for fundraisers over the last several years. They are still working with the location, taking out a permit with the city of Palm Beach back in March for an event that would cost the organization $225,000. With Lara Trump listed as a chairwoman for charity events with the rescue group, this was a red flag for many. It appears that Lara Trump was arranging these big money charity events at her father-in-law's property as an easy cash-grab for the family.
When asked to comment on why the rescue chose Mar-a-Largo for their events, the group's president, Lauren Simmons, shared, "The quality of service, beauty of the venue and excellent rate [that was] provided us as a nonprofit as well as the generosity of supporters who sell-out our event there every year allows us to rescue and home thousands of dogs. Our investment there and at the other venues mentioned in the article has netted more than $12 million over an eight-year period which allows us to continue our mission."
However, there seems to be more to the story. According to The Guardian, Simmons is an avid Trump supporter who backed the "stop the steal" election campaign. This might suggest that the rescue group and the Trump family were using each other to raise money.