Why Kathy Hilton's Butler Doesn't Know Kyle Richards' Name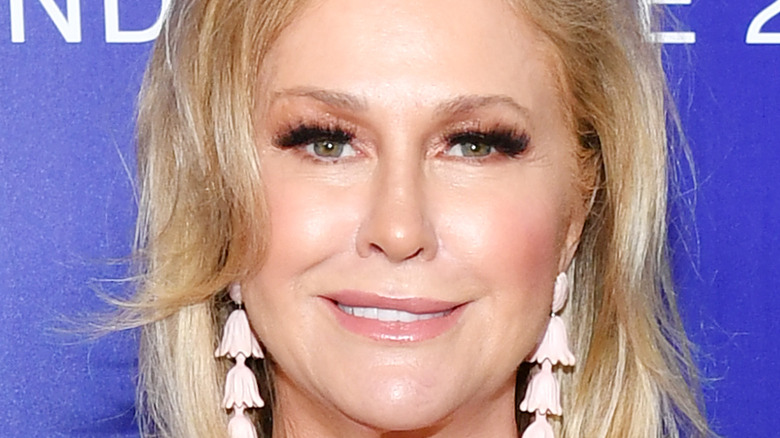 Amy Sussman/Getty Images
Kathy Hilton joined the cast of "The Real Housewives of Beverly Hills" in Season 11, as a "friend of" the cast rather than a fully-fledged diamond-holder, but she was an instant burst of fresh, wonderfully loopy air. As Bustle notes in a profile of the wealthy eccentric, Hilton gained a whole plethora of fans thanks to her misunderstanding of the phrase "hunky-dory," alongside her lovably laidback approach to the drama generated by the rest of the ladies. 
Her interactions with sister Kyle Richards, meanwhile, are heartwarming and hilarious in equal measure. "I am a funny person," she proudly told Bustle, admitting to being a born prankster, too.
Hilton is a genius addition to "RHOBH," injecting some much-needed fun into a show that's felt staid over the past few seasons — as anyone who endured the infamous "Lucy Lucy Apple Juice" debacle (via People) can attest. She's 100% herself, all the time, whether confessing to not realizing Red Bull had a ton of caffeine in it or refusing to show up on time for dinner. 
Despite bringing the fun, though, Hilton has also courted attention for being filthy rich, including being waited on by a butler who doesn't seem to know who her famous sister is.
Kathy Hilton's butler wasn't being shady toward Kyle Richards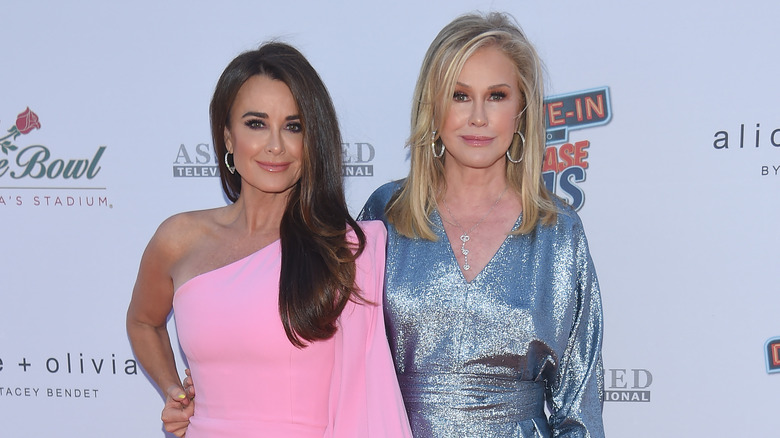 DFree/Shutterstock
As Jezebel notes, during a Season 11 episode of "The Real Housewives of Beverly Hills," Kathy Hilton hosted a fabulous dinner party that descended into chaos once Erika Jayne turned her attention on Sutton Stracke. Before that, though, it was elegance all the way from the food (caviar pie!) to the stunning table settings and the attentive waitstaff. Bravo confirms that Dorit Kemsley, in particular, got a real kick out of the "silver platter [and] white gloves" setup, even quipping it was how she wished to live every day of her life.
Although Hilton's butler, Patrick, had impeccable attention to detail, viewers were left completely flummoxed when he didn't seem to know who Kyle Richards was. Patrick innocently asked the star, "Who's Kyle? What is your first name?" And Richards responded, clearly confused, "I'm Kyle. I'm Mrs. Hilton's sister." 
It was an uncomfortable moment, which Bravo's Andy Cohen asked Hilton directly about during a follow-up appearance on "Watch What Happens Live." However, before she could explain, Richards piped up to defend her sister's staff, confirming that she knows the butlers who have been working at the Hilton household for years. However, she said, "This one is only there for special events, and he must be on the newer side. So that's why I didn't know [him]."