Why Kathy Hilton May Not Become Permanent RHOBH Cast Member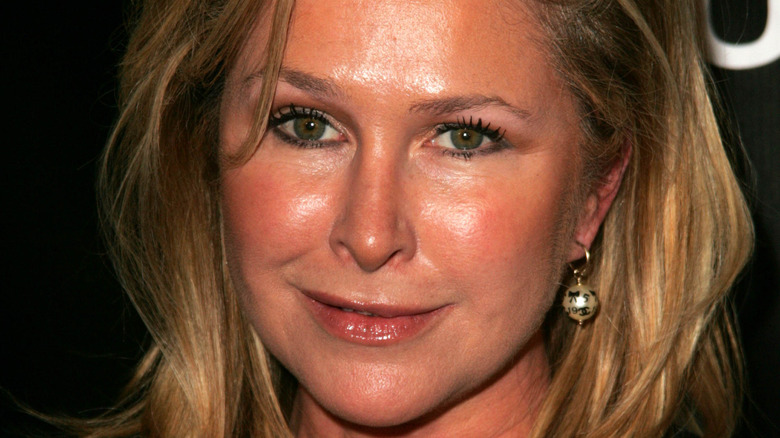 Shutterstock
Following the departure of Denise Richards and Teddi Mellencamp from the "Real Housewives of Beverly Hills," Bravo decided to add two new official Housewives and an intriguing new friend to the show.
According to Bravo, after watching her sister Kyle Richards star on the series for a decade, Kathy Hilton officially made her "RHOBH" debut in the Season 11 premiere. As many know, Kathy is a well-known socialite and actress (via The Sun). She's married to the heir to the Hilton empire and the mother of reality television legend turned businesswoman Paris Hilton. Though Kathy is connected to some of the most famous people in the world, she's remained rather mysterious over the years.
Her decision to join the drama-filled "Real Housewives" franchise came as a shock to her daughter Nicky Hilton (via Daily Mail). In an episode of "Watch What Happens Live" Nicky revealed that she cried when she learned her mother was joining the series. She also revealed, "I didn't talk to my mom for a few days. I love the show. I am a huge fan. But if someone were to ask me, 'Do you want your mother on it?' No!" Though Kathy joined the series despite her daughter's reservations, per People, it's likely she won't return for a second season.
Kathy may be too busy to be a reality star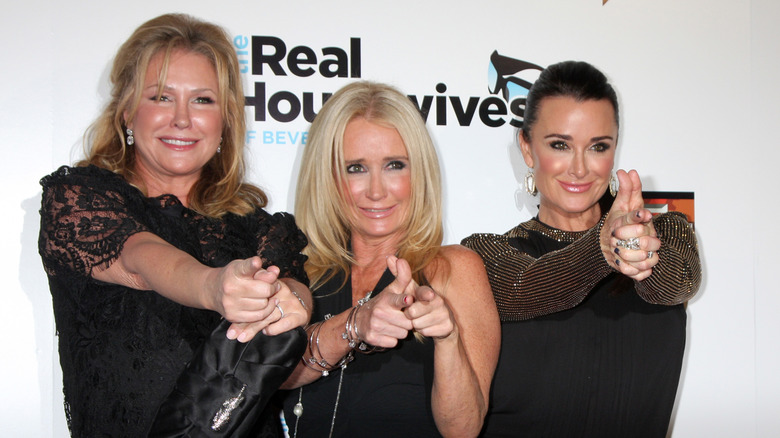 Shutterstock
In a recent interview with People, Nicky Hilton said that she does not envision her mother becoming a permanent fixture of the "Real Housewives" franchise. 
While promoting the reopening of the New York restaurant Serendpidy3, the socialite explained, "I do not think she would. I don't think she has time for it. It's a full time job." Though Nicky doesn't envision her mother putting her career aside to star on a reality series, she has grown to enjoy watching the show.
Nicky revealed, "I am watching. I [was] absolutely hesitant because I watched the show and I know how drama-filled it is. But I like that she has managed to stay out of it for now. We'll see!" Nicky also shared that she enjoys watching the reaction fans have had to her mother. Nicky continued, "It's so funny, I get tagged in memes all day and she barely knows what a meme is. So, I'll send it to her. It's pretty hilarious."