The Thoughtful Gift Kobe Bryant Got For Vanessa Bryant When They Got Back Together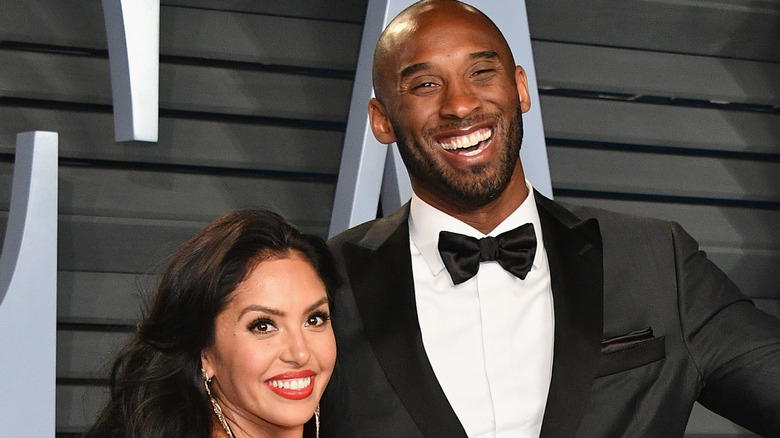 Dia Dipasupil/Getty Images
When NBA legend and LA Lakers favorite Kobe Bryant and his 13-year-old daughter, Gianna, were tragically killed in a helicopter crash along with several friends in the mountains of Calabasas, California, on Jan. 26, 2020, the world mourned (via USA Today). Bryant's wife of nearly two decades, Vanessa, who had just given birth to the couple's fourth daughter seven months prior, had lost the love of her life and her child, something no one should ever have to bear.
When the Lakers paid a very public tribute to Bryant and Gianna in February 2020 at Los Angeles' Staples Center, Vanessa spoke of her marriage, praising the good times and alluding to the bad, calling them both "two perfectly-imperfect people." She also remembered the time her husband bought her a very special gift with a symbolic meaning. It was after a rough period in their marriage that almost ended in divorce, according to The Knot.
Kobe Bryant and Vanessa Bryant separated temporarily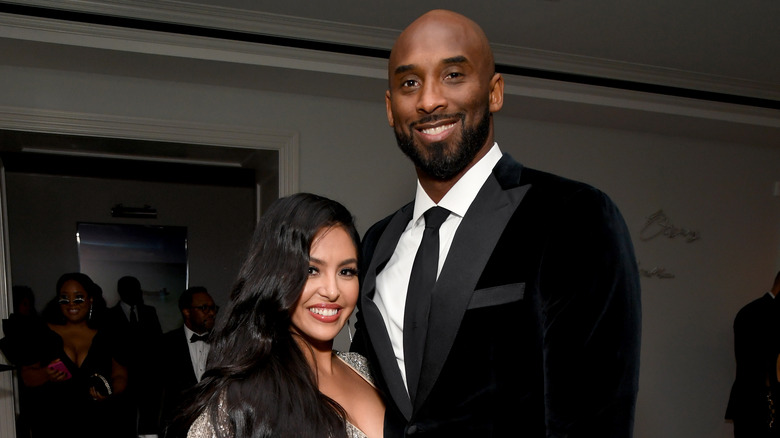 Kevin Mazur/Getty Images
In 2003, when Kobe and Vanessa Bryant had only been married two years, the basketball great was accused of sexual assault. Although the charges were soon cleared, the accusation did damage to their marriage, and other infidelities through the years led Vanessa to file for divorce in 2011, according to The Knot. Somehow, the pair worked it out, and, in 2013, they reconciled for good and had two more children before Bryant's sudden and tragic death in 2020. The daughters are Bianka Bella, born in 2016, and Capri Kobe, born in 2019 (via The Sun).
After he and Vanessa chose to fix their marriage rather than end it, Bryant took to Facebook to make the announcement and praise his wife of more than a decade. "I am happy to say that Vanessa and I are moving on with our lives together as a family," Bryant wrote (via The Knot). "When the show ends and the music stops, the journey is made beautiful by having that someone to share it with. Thank you all for your support and prayers! Much luv, Mamba out." 
Kobe Bryant presented Vannessa Bryant with a thoughtful and unique gift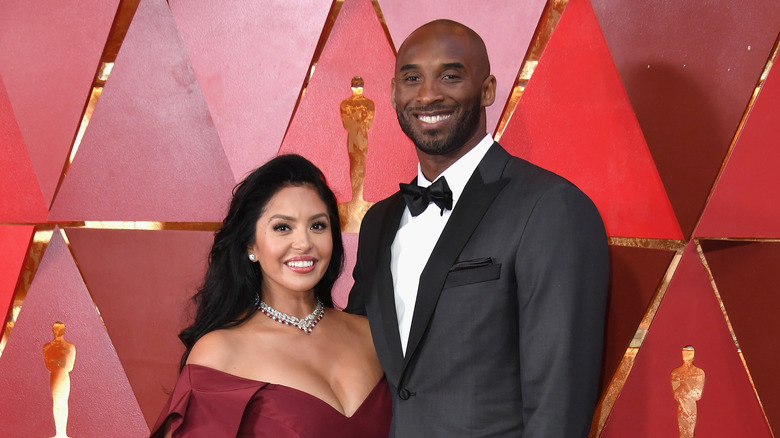 Neilson Barnard/Getty Images
When you're a wealthy celebrity and you want to show your wife just how much you love her, why not give her something from one of the most romantic movies of our time when reconciling?
That's exactly what Kobe Bryant did when he gifted Vanessa Bryant with the iconic blue dress that Rachel McAdams wore in the 2004 film "The Notebook," based on the novel by Nicholas Sparks, according to The Knot. McAdams' character, Allie, wore the dress when she was still young and falling in love with Ryan Gosling's Noah. The two went on to have a long and happy marriage while growing old together.
At the Lakers' tribute to her late husband and daughter, Vanessa made mention of the gift in her speech. "When I asked him why he chose the blue dress, he said it was because it was the scene when Allie comes back to Noah," Vanessa said (via The Knot). "We had hoped to grow old together ... like the movie."
The story and the emotional tone of the speech shocked even the dress' designer, Karyn Wagner. "I had zero idea. When I was finished with the movie, I put the dress in a box and it went into storage," she told The Hollywood Reporter. "I'm still drying the tears off my face. What a beautiful eulogy. I'm so honored that I was able to contribute in some small way to the history of this amazing man."