Why Charlie Sheen No Longer Has To Pay Denise Richards Child Support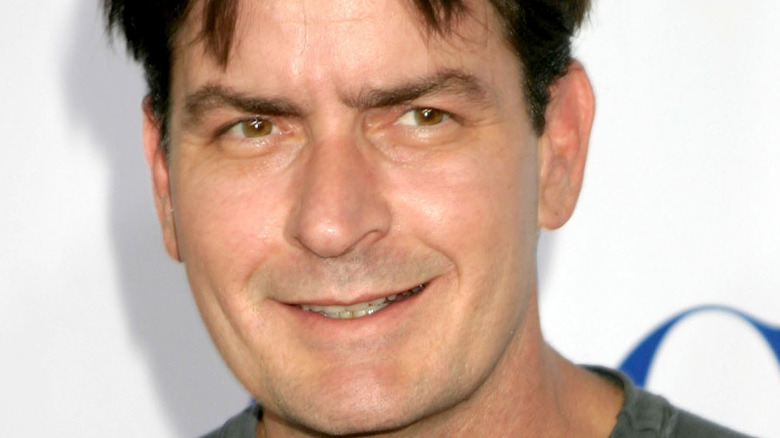 Kathy Hutchins/Shutterstock
Charlie Sheen and Denise Richards are currently battling over their teenage daughter, Sami. Us Weekly reports that Sheen and Richards previously co-parenting Sami, 17, but that has changed in recent months. Earlier this year, Sami reportedly dropped out of high school and moved in with Sheen full time amid abuse allegations. Hello! Magazine notes that Sami spoke out about the move on social media, revealing she's much happier living with her father. "Now, finally moved out of the hell house, had a spiritual awakening, own 2 cats, happy single, full of self love, and dropped out of high school," she said. Following her statement, Sheen made his own public comment via his publicist Jeff Ballard. "Sam is amazing. I love her and all my children unconditionally. We're having a ball. GED here we come," he said.
Sources told Us in September that Richards and Sheen are currently not on the same page when it comes to Sami, but that their younger daughter Lola still goes back and forth between them. "Lola does spend time with her sister, but she lives with her mom. Lola goes back and forth between her parents whenever Denise is working," the insider dished. "Denise is just like any other divorce parent dealing with a rebellious teenage daughter. Charlie is the good time dad, and well, rules and curfew aren't really set in stone. And that is why Sami went to live with her dad."
This week, Sheen took Richards to court in regards to child support.
Charlie Sheen scores a victory over his ex-wife Denise Richards in court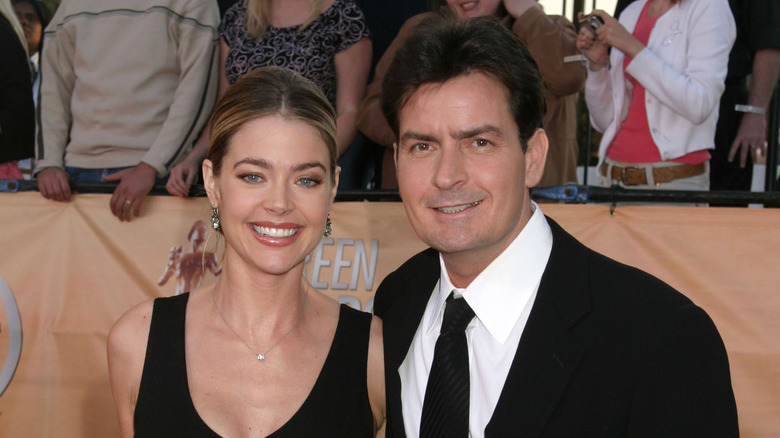 Kathy Hutchins/Shutterstock
According to Us Weekly, Charlie Sheen has requested to stop paying child support to his ex-wife Denise Richards following their oldest daughter, Sami, moving into his home. This week, Sheen was granted his request in court. "I think what transpired today is extremely fair," Sheen said as he left the courthouse. "It speaks to not just today, but it speaks historically to that same fairness." During the hearing, which Richards did not attend, Sheen's lawyer Gregory Pedrick asked that the actor pay "zero child support" as he's had both of his teenage daughters in his custody since April.
Sources tell the outlet that Richards wasn't at the hearing because she's currently out of state working. An insider also claims that Sheen hasn't paid Richards any child support for about four years and that he owes her. In addition, the informant also states that the couple's younger daughter, Lola, lives with Richards but stays with her father while the actress is out of town for work, which she is at the current time.
It seems like Sheen and Richards have a long battle ahead of them if they can't figure out how to successfully co-parenting their daughters in hopes of doing what's in the best interest of both Sami and Lola going forward.