What's Really Going On With Denise Richards And Charlie Sheen's Daughter Sami?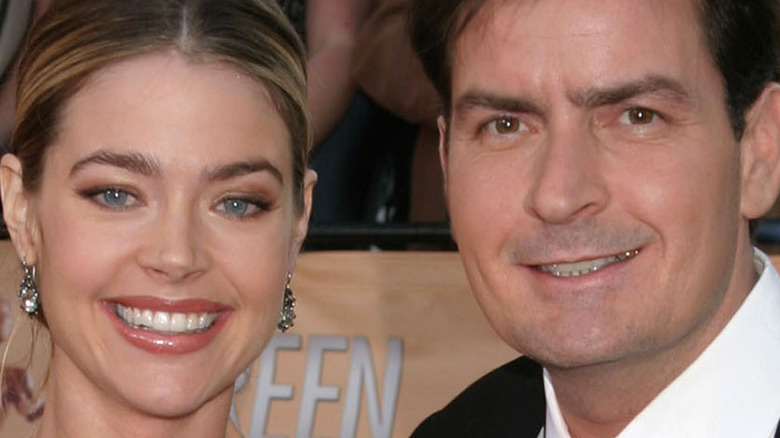 Kathy Hutchins/Shutterstock
Denise Richards and Charlie Sheen have always had a dramatic relationship. The couple married in 2002, but by 2005, the former model had filed for divorce, while she was pregnant with their second child (via Women's Health). Since their separation, Richards and Sheen have co-parented their two daughters, Sam and Lola.
In the meantime, the iconic actor has had quite a bumpy go, having been married to Brooke Mueller, and then divorced, with the former Mrs. Sheen sadly going into rehab and losing custody temporarily of their twins (via Cheat Sheet). Sheen was also accused of abuse during the marriage. He would go on to reveal he was HIV positive in 2015 (via Everyday Health).
In the Richards house, in 2011, Sam and Lola's mom adopted their sister Eloise, who suffers from a rare chromosomal disorder that affects development, and went on to marry sound and light therapist Aaron Phypers in 2018 (via Hello! and Refinery29 and Project8p.org).
Needless to say, Sam and Lola have been through a lot of changes and challenges in their lives, with the girls now being 17 and 16, respectively (via People). And for the famous former couple's first child, it seems things have taken a toll.
Charlie Sheen and Denise Richards' daughter shares disturbing allegations online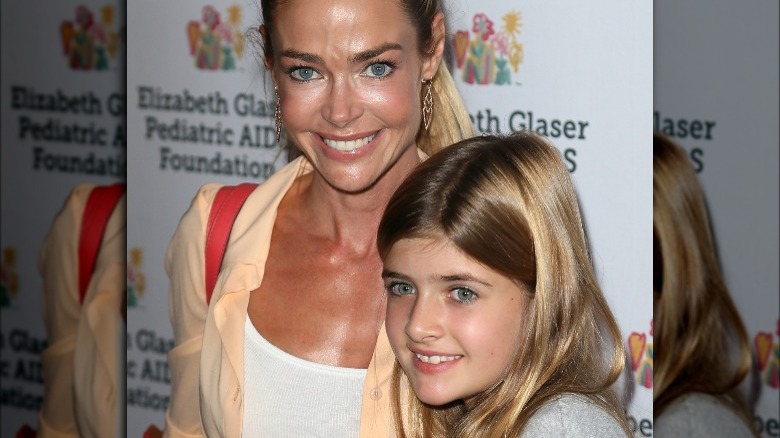 David Livingston/Getty Images
She now goes by Sami Sheen, and recently shared a shocking claim online according to Page Six. Taking to Tik Tok, the teen said in a now private video, "1 year ago today: trapped in an abusive household, hated myself, would go days without eating or sleeping, insanely depressed, hated school, etc..."
According to the outlet, Sheen previously lived in Richards' home, with the struggling star daughter going on to share via Tik Tok, "now: finally moved out of the hell house, had a spiritual awakening, own 2 cats, happy single, full of self love, and dropped out of high school."
At the time, a source told Page Six about the posts, "Denise set normal rules that any parent would be setting. She's a mom and a parent and there are rules. She didn't want to follow the rules."
The source went on to say, "Charlie didn't support implementing Denise's rules. He has a different way of parenting and Sami decided to live with her dad." According to the source, Richards was "saddened" by what her daughter shared online.
Charlie Sheen speaks out after Sami Sheen's share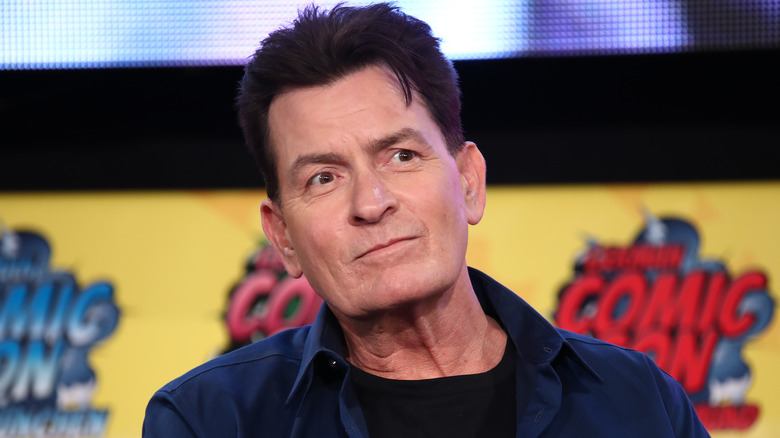 Holger Much/Shutterstock
According to Fox News, it seems that a recent statement from the "Two and a Half Men" star confirmed his daughter is living at his home (via IMDb).
Through the 56-year-old's rep, Jeff Ballard, he told the outlet about his firstborn, "Sam's amazing." In the statement, Sheen went on to say, "I love her and all my children unconditionally. We're having a ball."
He then implied that since the teen had dropped out of high school, per her Tik Tok posts, he would be helping her get back on track with her education. His statement ended with the actor saying, "GED here we come!"
Meanwhile, The Sun published pictures of Sheen with his younger daughter Lola over the weekend, but Sami was not with them. And, at time of writing, the former "Real Housewives of Beverly Hills" star had not yet commented publicly about the situation.