The Truth About Vanessa Bryant And Kobe Bryant's Separation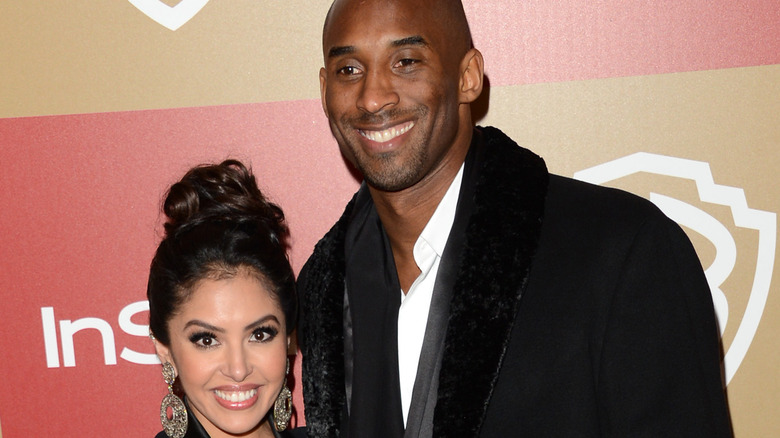 Jason Merritt/term/Getty Images
In January 2020, Americans were shocked and saddened when basketball great Kobe Bryant and his 13-year-old daughter Gianna Bryant, were killed in a sudden private helicopter crash in the mountains of Calabasas, California. Bryant, a 41-year-old NBA legend who spent his career with the Lakers, was taking his teenage daughter and a few of their friends to a youth basketball game and chose a helicopter to get there for that day, according to USA Today. January 26, 2020 was the last day Vanessa Bryant saw her husband and daughter alive.
The Bryants had been through a lot throughout their long and tumultuous marriage, often becoming the subject of headlines, as the personal lives of celebrities — even sports celebrities — fascinate the masses. As Vanessa mourned the death of her husband and child over the next difficult year (also marked by the start of a pandemic just weeks later), she remembered the good times and the bad, making sure to mark their 20th anniversary on April 18, 2021 with an Instagram photo from their wedding and a simple message reading, "Happy Anniversary, baby. I love you. 20 years."
The Bryants' love story has become so legendary, that it's easy to forget the pair had separated in the past.
Infidelity rocked Kobe and Vanessa Bryant's long marriage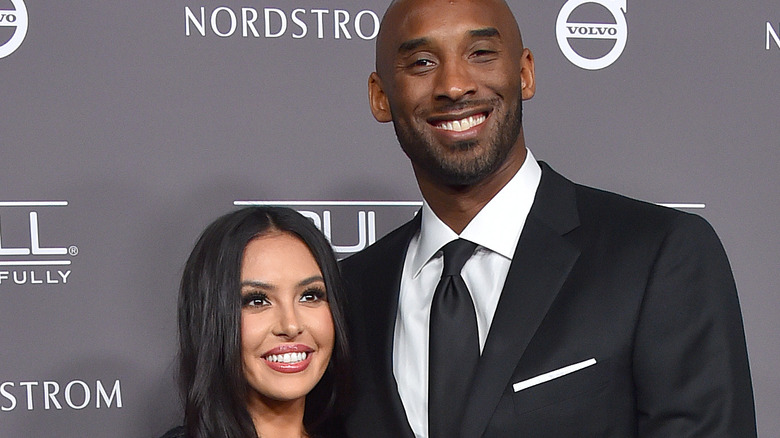 DFree/Shutterstock
Kobe Bryant and Vanessa Bryant's marital troubles began very early on in their union when Kobe was accused of sexual assault in 2003, according to The Knot. While he was eventually cleared of all charges, the foundation of his marriage had been shaken. At the time, Kobe vehemently denied any infidelity in an anguished public statement.
"You're my backbone. You're a blessing. You're a piece of my heart. You're the air I breathe. And you're the strongest person I know, and I'm so sorry for having to put you through this and having to put our family through this," Kobe stated. "I'm innocent. And together my wife and I and our family, we're going to fight these false accusations," (via The Knot).
Even with the charges dropped, the Bryants' marital troubles were not over and in 2011, Vanessa had enough and filed for divorce, citing irreconcilable differences while claiming Kobe had several affairs during their years together.
Kobe Bryant and Vanessa Bryant gave their relationship another go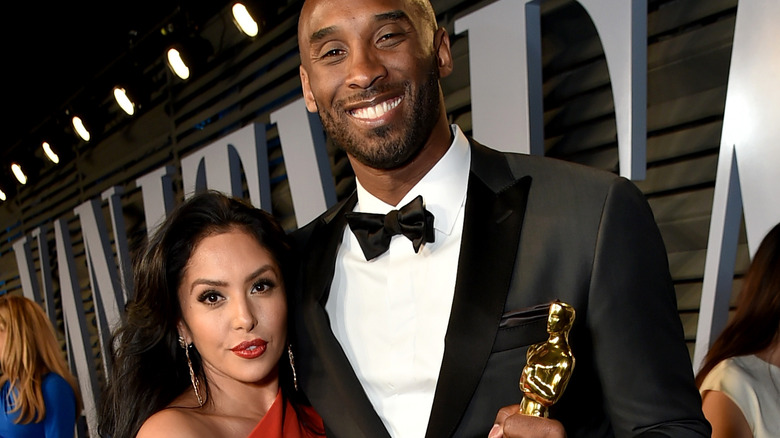 Mike Coppola/vf18/Getty Images
Two years later in 2013, Kobe Bryant and Vanessa Bryant reconciled before their divorce was ever finalized. At the time, Kobe took to his Facebook page to sing his wife's praises and show gratitude for their reunion and the return of his family.
"I am happy to say that Vanessa and I are moving on with our lives together as a family," Kobe wrote. "When the show ends and the music stops, the journey is made beautiful by having that someone to share it with. Thank you all for your support and prayers! Much luv, Mamba out," (via The Knot). 
After their reconciliation, the Bryants, who already had two daughters before they separated in 2011, went on to have two more. Bianka Bella Bryant was born in 2016 and Capri Kobe Bryant was born in 2019 (via The Sun), just seven months before her father and big sister's tragic and fatal helicopter crash.