Shakira Reveals Why She Didn't Get Surgery After Losing Her Voice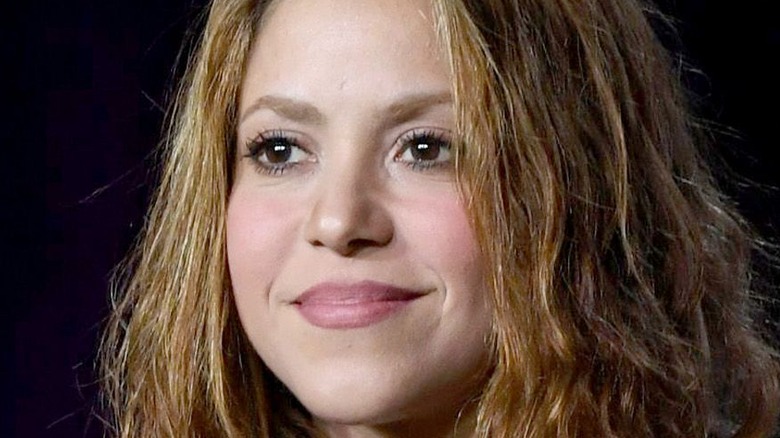 Kevin Winter/Getty Images
Colombian superstar Shakira's first major hit record was "Pies Descalzos [Bare Feet]" in 1995, and she has continued to record hit songs, collect awards, and tour the world ever since (via Entertainment Tonight). Her most well-known song is probably her 2006 hit "Hips Don't Lie," which went to number 1 on the charts in 55 countries. But her career almost came to an end in 2017 when she had a hemorrhage in her vocal cord, which made it hard to talk and impossible to sing (via The Guardian). This had a devastating impact on the singer's mental health.
"I always thought there were going to be things in my life that would go away, like beauty, youth, all of that stuff. But I never thought that my voice would leave me, because it's so inherent to my nature. It was my identity," she told The Guardian. "So when I couldn't sing, that was unbearable. There were times I couldn't even get out of bed — I was so depressed."
It was in rehearsals for the 2017 "El Dorado" world tour that Shakira first realized there was a problem with her voice. "I felt an unusual hoarseness that prevented me from singing," she told fans on her website. "The doctors detected that there had been a hemorrhage in my right vocal cord." And despite vocal rest, the problem persisted and the tour had to be postponed.
Shakira trusted her intuition to not get vocal cord surgery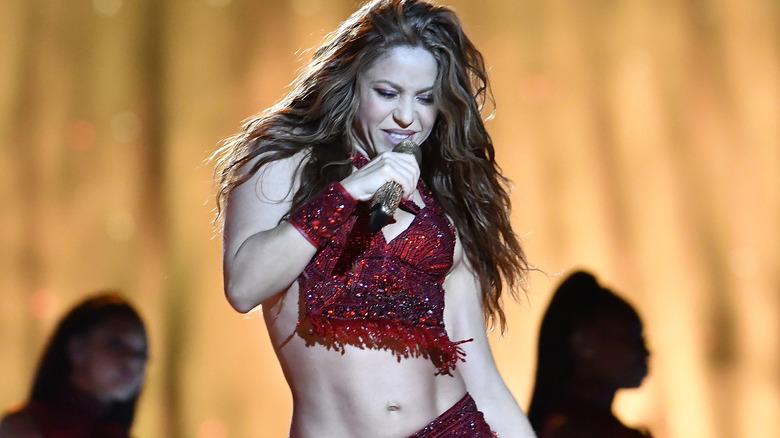 Focus On Sport/Getty Images
If a vocal cord hemorrhage continues to bleed, like Shakira's did, it can require cauterizing or surgery to remove the lesion (via Self). But Shakira wasn't prepared to do that. "It was too dangerous," Shakira told Cosmopolitan.
​​"Either I needed surgery or divine intervention," Shakira told The Guardian. She meditated, did hypnosis, and drank holy water from Lourdes, France, to help, and ended up getting her voice back without surgery. That was, as she put it, something that felt to her like "some kind of religious experience" (via The Guardian).
Once she had her voice back, Shakira went on her postponed world tour, and as she revealed in Cosmopolitan, "I never stopped thanking my voice when it was back." And fans are thankful too! After her recovery and the "El Dorado" tour, she went on to co-headline the 2020 Super Bowl halftime show with J-Lo, and Shakira has another world tour coming in 2022 (via Vocal Bop).