Why Kate Middleton Is Recruiting Children Born In The 2020s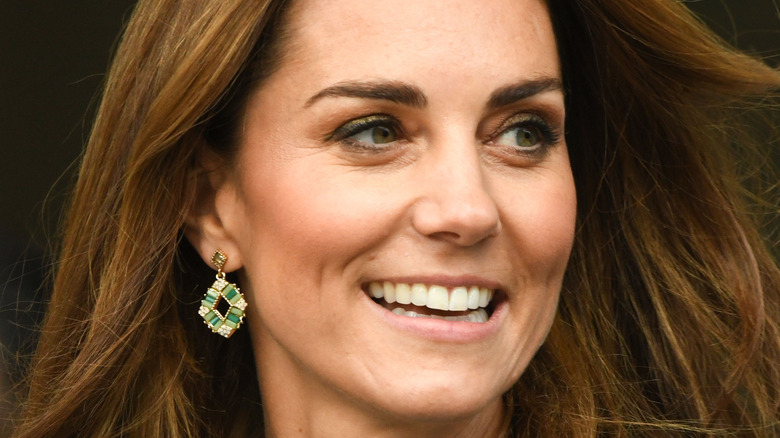 Bart Lenoir/Shutterstock
Kate Middleton is continuing her longtime passion of helping children and families. As People reported, the Duchess of Cambridge stopped by University College London's Centre for Longitudinal Studies on Tuesday, October 5, to discover more about the research being carried out into the wellbeing and development of young children. 
Her visit to the institution coincided with the university's launch of the Children of the 2020s project, which aims to track the holistic development of children aged between 9 months and 5 years old. 
Speaking ahead of her visit to the university, Middleton said in a statement, "Our early childhoods shape our adult lives and knowing more about what impacts this critical time is fundamental to understanding what we as a society can do to improve our future health and happiness."
Further commenting on the landmark Children of the 2020s study, the Duchess added that the project will "illustrate the importance of the first five years" of a child's life. "I am committed to supporting greater in-depth research in this vital area and I'm delighted to be meeting all those behind the study at this early stage," Middleton added (via Harpers Bazaar). 
Kate Middleton is passionate about early childhood development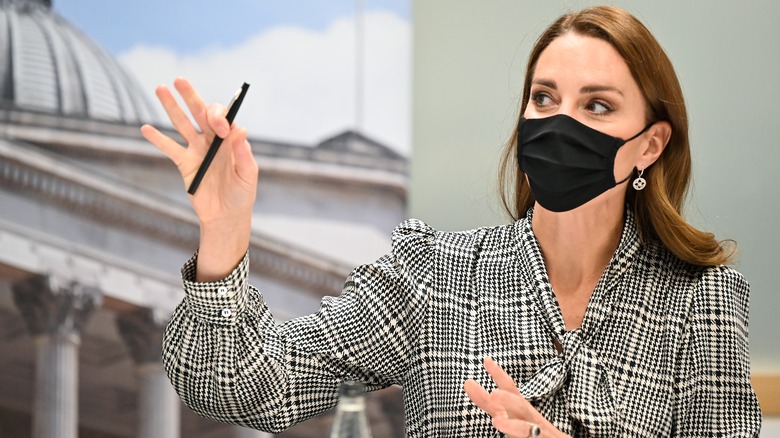 Wpa Pool/Getty Images
According to People, the Professor of Economics and Director of the UCL Centre for Longitudinal Studies, Alissa Goodman, had nothing but praise for the Duchess following her visit. Speaking to reporters, Goodman revealed that Middleton asked the "most pertinent" questions. "It really shows that she is really interested in the subject because she is extremely knowledgeable. It's like speaking to a colleague really," she added.
In June 2021, the Duchess of Cambridge unveiled the new Royal Foundation Centre for Early Childhood, which hopes to "drive awareness of and action on the extraordinary impact of the early years, in order to transform society for generations to come."
As noted on the organization's official website, the Centre will work on "promoting and commissioning" high-quality research, work with people "across the private, public and voluntary sectors to collaborate on new solutions," and develop creative campaigns to "raise awareness and inspire action, driving real, positive change on the early years."