Why Len Goodman Is Calling For Fans To Take Sun Protection Seriously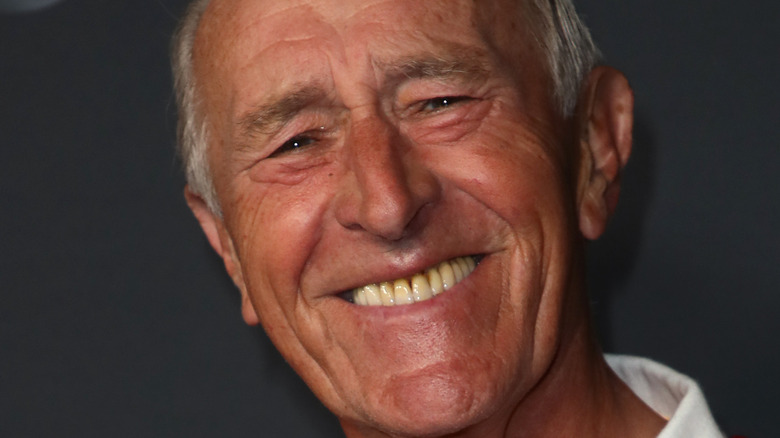 David Livingston/Getty Images
Ballroom dancer Len Goodman is one of the most beloved judges on the hit competition series "Dancing with the Stars." He has been part of the series since it debuted in 2005 and only missed one season (via Good Housekeeping). In 2020, Goodman had to skip his judging duties because of the coronavirus pandemic and the travel restrictions it imposed on the U.K. native. In addition to missing out on the "Dancing with the Stars" fun, Goodman received a scary health diagnosis that same year. In August, the British organization Melanoma Fund shared a photo of the judge with a bandage on his forehead, partially covered with a golf hat (via the Daily Mail).
The non-profit captioned the Facebook post, "Len Goodman has asked us to keep 'spreading the word' re. sun protection for golf." The Melanoma Fund added, "He wanted us to use this image to inspire others to take the issue seriously!" Since his diagnosis Goodman has continued to advocate for the importance of sun protection.
Len Goodman is back to his 'gorgeous self'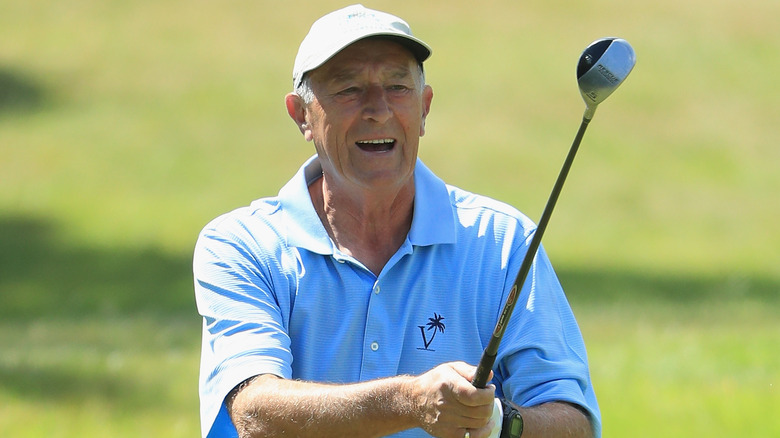 Andrew Redington/Getty Images
Following Len Goodman's surgery to treat his skin cancer growth, a source close to the dancer shared that he was recovering well (via The Scottish Sun). The source added, "It was obviously a shock but he didn't waste any time in getting it treated. He is now urging fans to wear sun lotion, especially as the weather has been so hot, and to check any moles they're worried about with a doctor." During an appearance on "Good Morning Britain," Goodman shared his own update on his condition.
After revealing that since his treatment he is "back to [his] gorgeous self," the "Dancing with the Stars" judge said, "it's so important that we do keep covered up (via Mirror). I used to wear a baseball cap but now I wear a straw hat which fully covers the forehead and so on. I put a lot of Factor 50 on my face when I play golf and fingers crossed everything is going to be gorgeous." 
In addition to wearing a hat and a strong sunscreen, you can avoid tanning beds, head for the shade whenever possible, and perform regular skin self-exams to reduce your risk to contract skin cancer (via the American Academy of Dermatology Association).