Jamie Lee Curtis Shares Her Strong Opinion About Plastic Surgery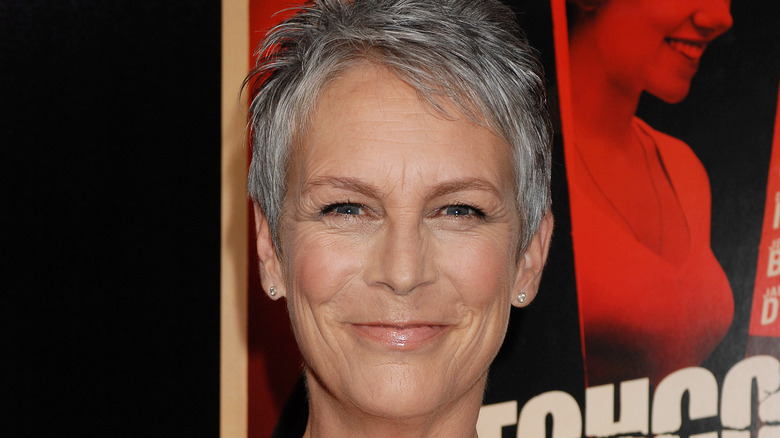 Ga Fullner/Shutterstock
Jamie Lee Curtis has spent most of her life on the big screen, with her break coming in the 1978 horror film "Halloween." She then went on to land parts in "Trading Places," "A Fish Called Wanda," and "True Lives." More recently, she was in "Knives Out" opposite Daniel Craig and Chris Evans, and will once again reprise her role as Laurie Strode in the "Halloween" franchise (via IMDb). Through it all, Curtis has been candid about what it's like growing older in Hollywood, especially after watching her movie star parents – Tony Curtis and Janet Leigh — struggle with aging during their careers.
"I'm the child of movie stars. I watched my parents get face lifts and neck lifts," Jamie Lee told the "People in the '90s" podcast (via People). "I watched their work diminish, I watched their fame not diminish. And the contradiction of a lot of fame, but not a lot of work, is really hard to navigate for people," adding that it's "very hard to be famous but not be doing the thing that made you famous," she continued. 'And that for the rest of your life, you're famous for something you did a long time ago, and you chase that attention."
And while Curtis has had plastic surgery in the past, she says she would never go down that road again. 
Jamie Lee Curtis isn't a fan of the plastic surgery craze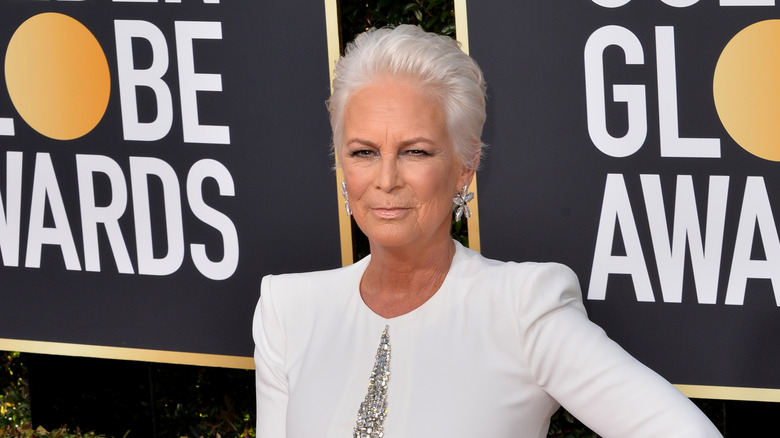 Featureflash Photo Agency/Shutterstock
Many actors go under the knife to enhance their looks or combat the signs of aging, including Jamie Lee Curtis, who had a minor plastic surgery for her eyes in the late 1980s (via "Today"). But the actress said she would never go under the knife again. "I tried plastic surgery and it didn't work," she told Fast Company. "It got me addicted to Vicodin. I'm 22 years sober now. The current trend of fillers and procedures, and this obsession with filtering, and the things that we do to adjust our appearance on Zoom are wiping out generations of beauty. Once you mess with your face, you can't get it back."
Fortunately for Curtis, there are no issues getting work. In addition to her role in the latest "Halloween" installment, Curtis formed her own production company, Comet Pictures, which has "sold four TV shows, a movie, and two podcasts." She also penned a climate-change-themed horror movie called "Mother Nature," which she will direct. "My creative work is happening and it's all because of that time running out. My motto is, 'If not now, when? If not me, who?' And so now I just go for everything, and I keep going for it," said Curtis.