Glossier's Eyeshadows That Are Olivia Rodrigo Approved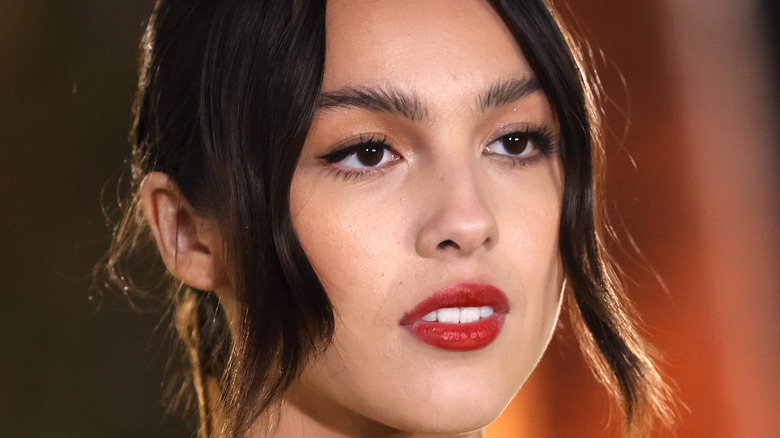 Frazer Harrison/Getty Images
In 2014, popular skincare brand Glossier launched its first collection. Then just a budding business, the line only featured four products: moisturizer, face mist, skin tint, and lip balm. Insanely Instagrammable products, packaging, and branded sweatshirts (often seen on major celebrities like Karlie Kloss) quickly catapulted the brand to cultlike popularity. More products have been added to the line over the years, including the mega-popular Boy Brow (via Wired). 
The beauty line, now a billion-dollar company, continues adding new products that beauty enthusiasts can't get enough of, and one of its latest releases has caught the attention of pop singer Olivia Rodrigo (via Elle).
The eyeshadow collection, which the brand has named Monochromes, features ten palettes of three shades that can be switched in and out of a refillable palette. Each palette will run you $22 and the refills go for $10, according to the Glossier website. The shades live up to their name, with each palette containing three shades in the same color family. Most of the shades err on the neutral side, making them extremely versatile options for day or night. With so many options, you're bound to find the right shade for you.
The product debuted at the Met Gala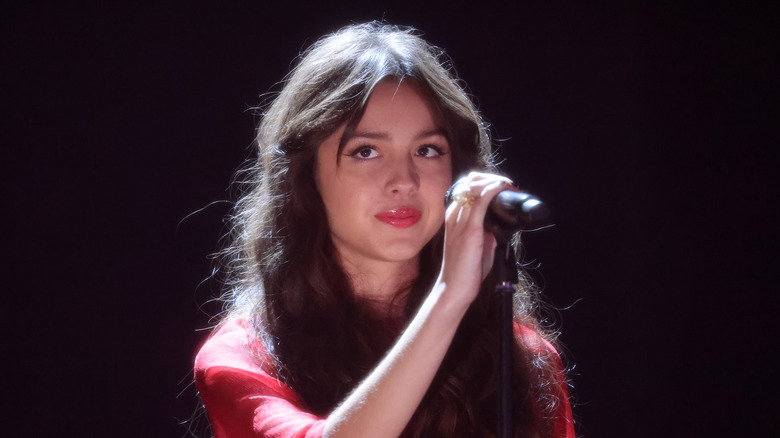 Jmenternational/Getty Images
The eyeshadows made their public debut upon the eyelids of the rich and famous at this year's Met Gala, including rising star Olivia Rodrigo (via Elle). Bringing her style A-game to the grand event, the "good 4 u" singer donned a very fitted catsuit designed by Saint Laurent. The look featured a feathered neckline that caught the eye of partygoers and paparazzi alike (via Vogue). For makeup, she opted for neutral hues via Glossier's new eyeshadows and a touch of graphic liner to elevate the rocker-chic aesthetic.
This isn't the first time Rodrigo has had early access to the latest Glossier products. Back in April of this year, the singer was featured in a Glossier-sponsored video chronicling her beauty routine where she demonstrated the use of the brand's then-new lipstick products (via YouTube). While being a major celebrity may give Rodrigo early access to the Glossier goods, the products come at an attainable price point so that anyone can add them to their makeup bag.