Where Summer House's Hannah Berner And Amanda Batula's Friendship Stands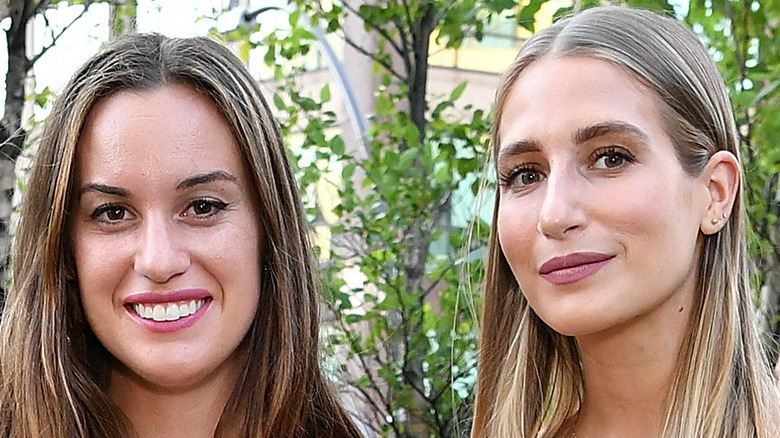 Slaven Vlasic/Getty Images
If the cast of "Summer House" knows about one thing, it's how to balance work and play — but things aren't always as glamorous as they sound. With the eight-person strong cast all living in one house, you can always bet on a little bit of drama. But in Season 5 of "Summer House," there were a few arguments that not even this group of pros could come back from. 
Amanda Batula and Hannah Berner have been buddies ever since Berner joined in Season 3, but they stand on rocky ground after a string of arguments that couldn't be forgotten come fall (via Daily Beast).
Typically, the cast of "Summer House" all spend their summer weekends in Montauk, leaving plenty of time to be separated from one another. In Season 5, the cast switched it up and, in true pandemic form, decided to live, work, and play together for six weeks straight. There were bound to be a few arguments with many people living and working all in the same house, but Batula and Berner had one blow-out fight that made its way out of the house and into real life.
Berner and Batula's fiancé, Kyle Cooke, have butted heads every season, but in Season 5, Batula was put in the middle of it for the final time. What started as an argument between Cooke and Berner about taking out the trash ended with Batula throwing a drink at her friend. According to The Things, two haven't spoken since the reunion. 
Berner might not be at Batula's wedding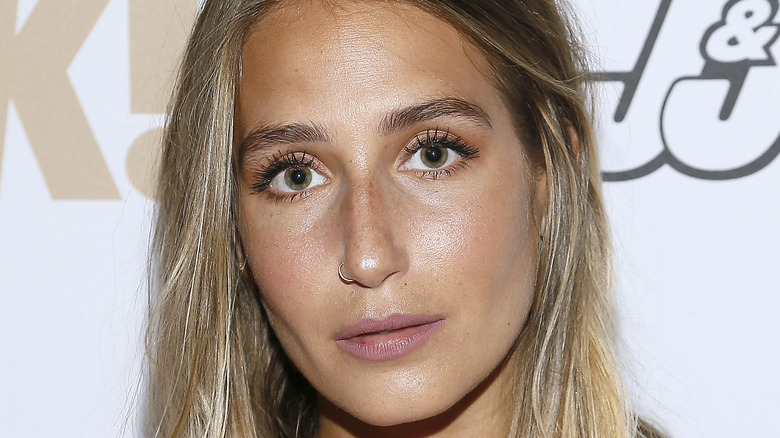 Paul Morigi/Getty Images
As Bravo's The Daily Dish reported, the "Summer House" Season 5 reunion was a heated one, so it makes since that Hannah Berner and Amanda Batula haven't spoken since. During the reunion, Berner apologized for the comments made during past seasons and for not telling Batula about her engagement to comedian Desmond Bishop. According to ET, Batual said that the apology was "insincere" and the two no longer talk.
In fact, the blow-out was so bad that Berner might not even be at Batula's wedding. In the on-air argument, Cooke is heard disinviting Berner from his wedding. Although Batula originally told Bravo that he couldn't un-invite her friends, it seems that Berner might not be getting an invite after all. "At this point, I'm more sad about, like, where our relationship has gone vs her being there or not," Batula told Us Weekly. "It's our wedding day and we just want to be surrounded by, like, happiness and positivity." 
The pair won't appear together on "Summer House" again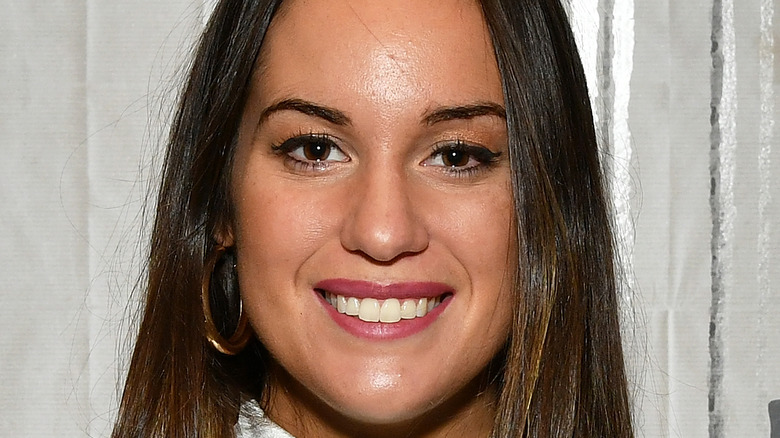 Slaven Vlasic/Getty Images
There might not be a chance for Amanda Batula and Hannah Berner to reconcile again. According to Us Weekly, Hannah Berner is leaving "Summer House" and will not be on Season 6. That means no more arguments between her and Cooke, but it also means that the line is likely drawn in the Montauk sand when it comes to her relationship with Batula.
Berner's exit from the show isn't solely because of any arguments that she's had with other cast members. According to Us Weekly, the podcast host and comedian's announcement about leaving the show came after making insensitive comments about mental health and allegedly stealing jokes from other comedians (via ET).
However, she seems to have bigger plans than the reality show. According to Distractify, the comedian said that leaving the show is "bittersweet." "I never saw myself doing reality TV for forever," Berner told the publication. "I actually don't think I can emotionally handle it forever."
The comedian will not join her fellow cast-mates on the show's spin-off "Winter House." It looks like she won't be patching things up with Batula any time soon either.