Where Alana Thompson's Relationship With Mama June Stands Now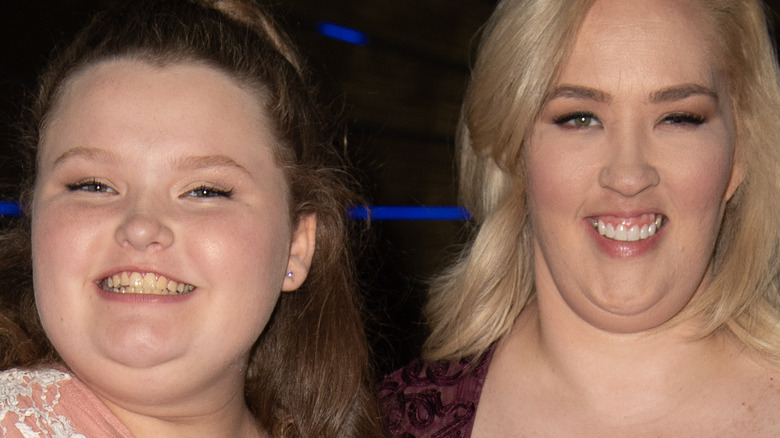 Earl Gibson Iii/Getty Images
Reality star Alana Thompson, previously known as Honey Boo Boo, found fame as a precocious little girl angling for beauty pageant glory on hit show "Toddlers & Tiaras." Thompson proved such an instant star, she was gifted her own spinoff, "Here Comes Honey Boo Boo," which ran for five successful seasons, according to IMDb. In an August interview with Teen Vogue, the 16-year-old Thompson argued that she's left Honey Boo Boo behind and is looking forward to a future without reality television, too.
Of course, the extended Thompson family proved to be catnip for viewers back in the day and they continue to court controversy, particularly matriarch Mama June. The mother-of-four has struggled with substance abuse throughout her time in the spotlight and, as E! News notes, she and her kids continued to come to blows on her own dedicated show, "Mama June: Road to Redemption." During an April episode, Thompson confronted her for neglecting the family. But, where do they stand now?
Alana Thompson and Mama June are working on their relationship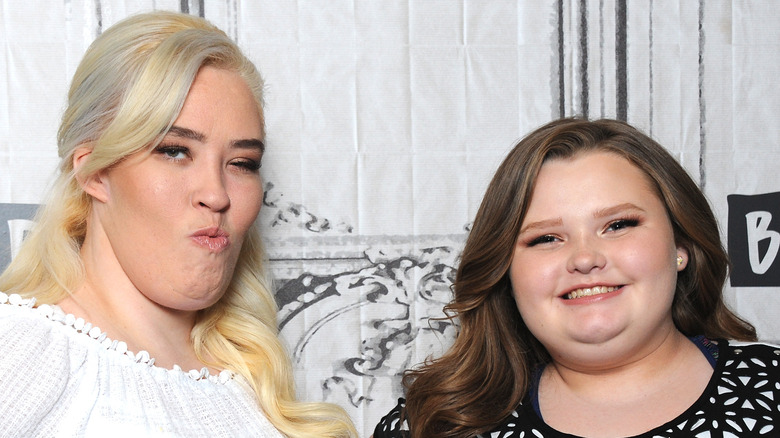 Desiree Navarro/Getty Images
Mama June, mother to Alana "Honey Boo Boo" Thompson, is on the road to fixing their relationship, which has been on the rocks for years. The Sun reported in March that Thompson was living with sister Lauryn "Pumpkin" Shannon for the foreseeable future, since originally entering her care in 2019. Indeed, just a few months later, Shannon revealed on Instagram that she was "basically having to be mom" to Thompson while Mama June attempted to get her life back on track. However, although they weren't living together, the former "Here Comes Honey Boo Boo" lead confirmed that things were, at the very least, better than they were before. 
During an interview with Inside Edition, Thompson explained, "We're definitely getting there," in regard to her relationship with her mom. The "Toddlers & Tiaras" breakout added that the two women are "working on ourselves and each other." While chatting to Teen Vogue in August, Thompson made it clear that she's in a much better place now, as a young adult, than she ever was during the early days. Thompson stated firmly, "My mama did not name me Honey Boo Boo. My name is Alana. ... They are completely two different people." She added sagely, "I guess people still expect me to be little Honey Boo Boo, and I'm not anymore." Hopefully, a better relationship with her mother will come as a result of that change.