The Totally Unexpected Actress Who Stars In Justin Bieber's New Music Video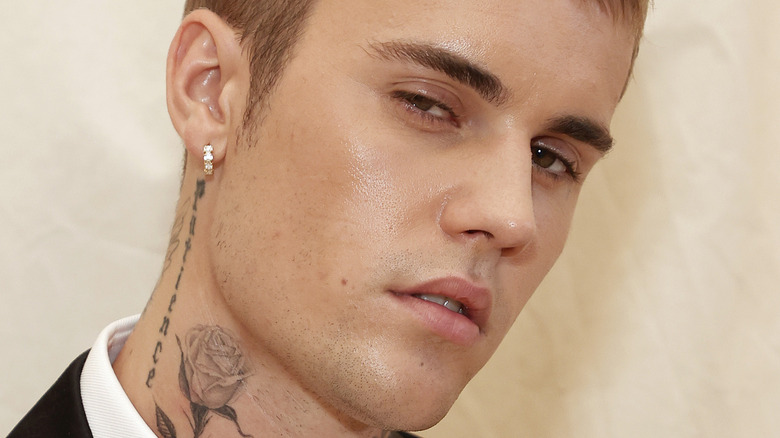 Arturo Holmes/mg21/Getty Images
Who knew she was a fan of Justin Bieber's? We speak of an actress who is iconic by most peoples' standards, having gotten her start in films in the early 1970s. The now 75-year-old star has appeared in countless beloved movies, including "The Godfather," "Annie Hall," "Baby Boom," "Father of the Bride," "The First Wives Club"... we could go on all day (via IMDb).
Of course, it's Diane Keaton who fits this description, and the star's latest on-screen role may shock both her fans, and those of Bieber as well. As People reports, Keaton appears in the singer's new "Ghost" music video. And she is completely over the moon about the opportunity, according to her social media.
Taking to her Instagram, the "Something's Gotta Give" star shared a clip of the video, enthusing in the caption, "AM I DREAMING??? WHAT AN HONOR IT WAS TO WORK WITH JUSTIN BIEBER AND HIS INCREDIBLE TEAM!!!"
The video credits Keaton as starring, and shows various scenes of the actress with Bieber, dancing, laughing, and embracing during what appears to be an emotional moment.
Diane Keaton has been a longtime fan of Justin Bieber but Twitter is still scratching its head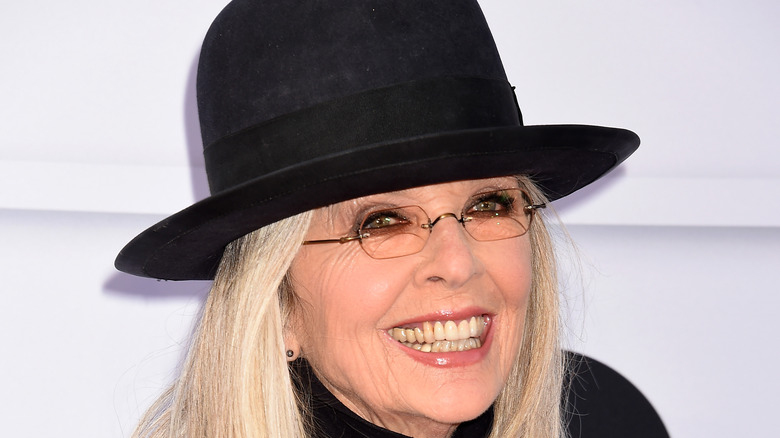 Featureflash Photo Agency/Shutterstock
As Today reports, Keaton had this to say about Bieber upon crossing paths with him on "The Ellen DeGeneres Show" in 2017: "That's real beauty." She also jokingly asked the host if Bieber might ask her out later.
Meanwhile, as London News Today reports, fans are "confused" by Keaton's role in the video, and Twitter has the comments to prove it. "Diane Keaton starring in Justin Bieber's new music video was not a choice I saw coming," tweeted one person. Similarly, someone else tweeted, "Diane Keaton starring in a Justin Bieber music video is the crossover I never saw coming, but wow I love it."
There's speculation that she plays his love interest, while others suggest she is his mom. Still other Twitter users theorize he dies in the video, while others are convinced she does. 
You can watch the full video, which is the latest release from the "Justice" album, when it's available on Friday, October 8, 2021, according to People.