Do Meghan And Harry Ever Plan On Leaving Their Home In Santa Barbara?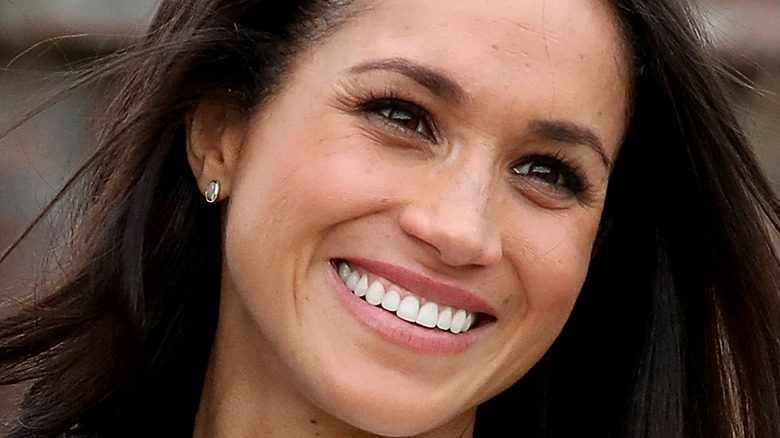 Chris Jackson/Getty Images
Prince Harry and Meghan Markle surprised the world when they announced their plans to exit their duties as senior members of the royal family. The couple left the royal lifestyle behind in early 2020 and eventually settled in California (via E! Online). Meghan and Harry initially lived in Los Angeles with many of Hollywood's most famous faces, but later moved to the more quiet community of Montecito in Santa Barbara, per Vogue. The Duke and Duchess of Sussex reportedly didn't like the hustle and bustle of L.A., and found it hard to maintain their privacy in the busy city. However, they were said to be lured in by the promise of community and peace that Montecito offered.
"Harry loves California, but they were both drawn to the smaller town of Santa Barbara, where they can integrate into the community while having some distance and privacy that is hard to come by in the Los Angeles area," a source told Vogue. "For that reason, they had never intended to stay in Los Angeles."
However, Meghan and Harry weren't the only stars drawn to the area. The royals have plenty of famous neighbors, such as Oprah Winfrey, Ellen DeGeneres, Rob Lowe, Ariana Grande, Gwyneth Paltrow, Meg Ryan, Katy Perry and Orlando Bloom, Adam Levine, and many more (via Architectural Digest). And with all the perks of living in Santa Barbara it seems that the Sussexes may never leave.
Meghan and Harry reportedly love living in Santa Barbara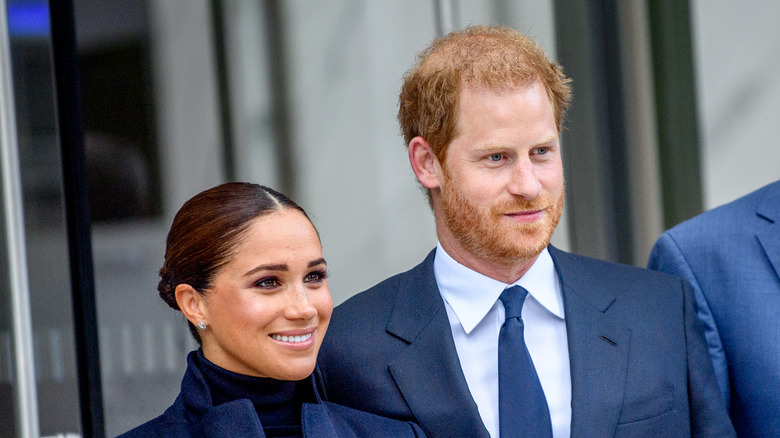 Roy Rochlin/Getty Images
According to Yahoo, Prince Harry and Meghan Markle moved to their Santa Barbara home in part because of their son, Archie. The couple wanted a place where their son could grow up to have a normal childhood and enjoy life without the prying eyes of the media. The duke and duchess love their Montecito home so much that they're allegedly planning to live there for years to come.
"This is their permanent home. Ever since Archie arrived, everything has been so turbulent, and many things have been up in the air," a source told People last year. "It has not been easy, necessarily. For the first time in a long time, they have a clear focus." Another insider went on to reveal that staying in California was always part of the couple's plans, and they feel like they've finally settled in. "They both love California, and Santa Barbara has a magic to it — the mountains, oceans, vineyards, flowers, gardens. It's so beautiful," said another insider.
Of course, the main focus for the Sussexes is their children. "Archie is really happy, and he has some space to run free. The house came with a play structure that he'll be climbing in no time," says the source. "They're excited to be there and to become part of the community. It's a really happy time for them as a family." Now that Meghan and Harry have welcomed their second child, a daughter named Lilibet Diana, it seems that they're happier than ever in California.