Why Gavin Rossdale's Cryptic Instagram Posts Have Fans Worried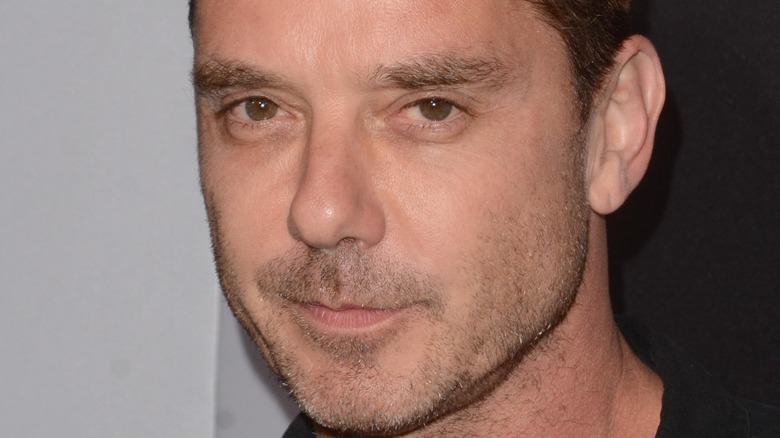 Kathy Hutchins/Shutterstock
You can ask just about anyone from Generation X about Gavin Rossdale and they're more than likely very familiar with the frontman for the Alt Rock/Grunge band Bush. Bush came into popularity with the 1994 release of their debut album "Sixteen Stone," which climbed the charts and went multi-platinum six times. Rossdale, currently the only original band member, started his journey with Nigel Pulsford, Dave Parsons, and Robin Goodridge (via Musician Guide).
It wasn't just Rossdale's dreamy rock-star good looks and bedroom stares that placed the band in heavy rotation on MTV as well as magazine covers. They also had the guitar riffs and poetic lyrics to secure their spot among musical peers like Pearl Jam, Nirvana, and Stone Temple Pilots. With hits like "Everything Zen," "Machinehead," and "Comedown," Bush continued to get more recognition. 
Since their introduction to the world, Bush has released eight studio albums, the newest being "The Kingdom," which was released in July of 2020 (via Ranker). 
Gavin Rossdale's band cancelled their 2021 tour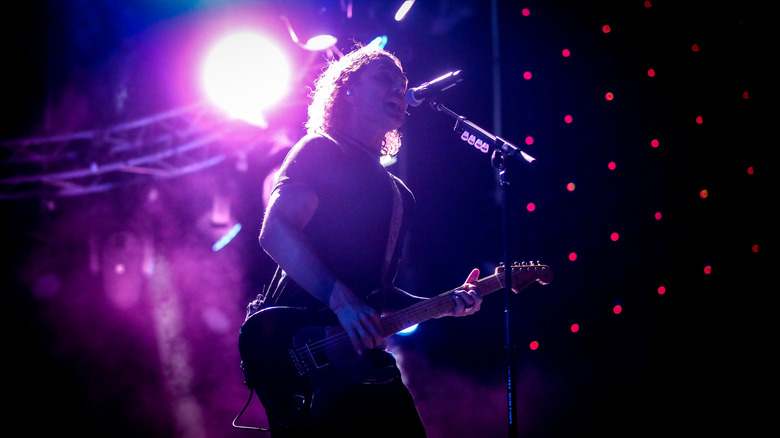 Rich Fury/Getty Images
With plans to promote their latest album, Bush was all set to go out on tour with their musical brothers in 90s Alt Rock/Grunge, the Stone Temple Pilots. The 2021 tour was to go from September to October, but on September 10, fans were hit with the disappointing news that Bush had to pull out of the tour. Per NME, Stone Temple Pilots will continue with the tour regardless. 
The bands released a joint statement, which was reported by Consequence. "Due to unfortunate and unavoidable COVID-related circumstances, we will be unable to move forward with our planned Fall tour dates — including our festival appearances and our tour with Stone Temple Pilots," the statement read. "We cannot stress enough how heartbreaking it is to not be able to go out and play after all of this time, and after all of our attempted starts and ensuing stops over the past year and a half." 
There were no specifics released on whether someone had actually contracted the virus or if there was just general concern over the Delta Variant. Considering this news, fans are now feeling a bit worrisome about Rossdale's most recent social media posts.
Fans are worried about Rossdale's health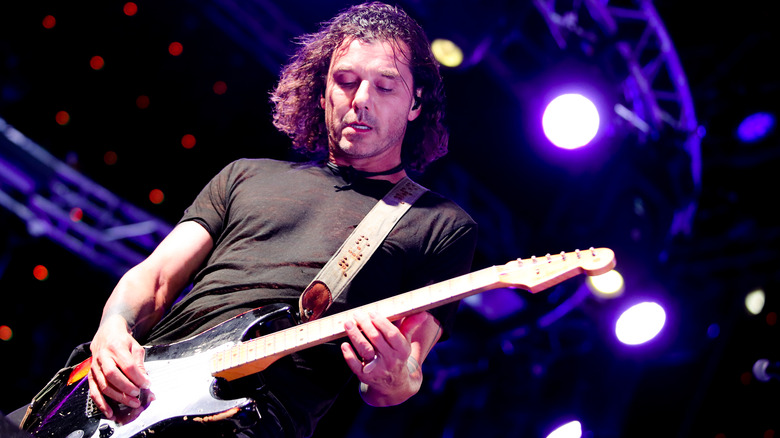 Rich Fury/Getty Images
Rossdale's Instagram posts are pretty standard: artsy reels, calls for social justice, promotion for his new film Habit, and plenty of thirst trap shots both past and present (via Instagram). He even has an additional account, Eat with Gavin, dedicated to his love of cooking plant-based meals. But it was posts made to his main account that got fans a bit concerned. 
On October 2, Rossdale shared a throwback black and white photo of himself with the caption, "Dear time — can I have some more please. happy weekend out there." Then on October 6, there was a looping video of the musician walking his dog, with the caption, "Push on forward". If that wasn't enough to give followers furrowed eyebrows, it was the image of a syringe in his Instagram Stories that really got them worried. A screenshot of the questionable post can be found on Daily Mail. Fans immediately started to question his health. 
Needless to say, these cryptic posts paired with the "COVID-related" tour cancelation begs some questions, although nothing has been confirmed (Daily Mail). Are there troubles with the new lady in his life or is he just mega bummed about not going on tour? He is a songwriter after all. Hopefully, we're reading way too deep into this and these are just lyrics he's working out for his next musical project.