The Truth About Summer House Star Danielle Olivera's Relationship With Robert Sieber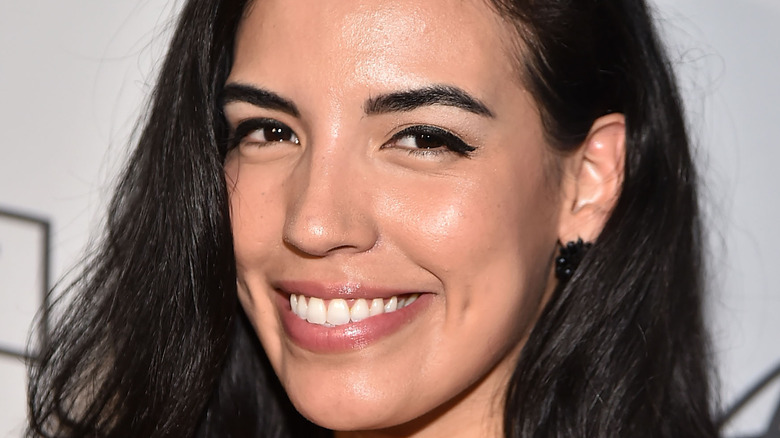 Theo Wargo/Getty Images
Bravo's "Summer House" has had its fair share of relationships pass through the doors. Of course, there's the OG couple Kyle Cooke and Amanda Batula and the on-again-off-again relationship between Carle Radke and, well, everyone else. But the newest relationship in the house is the one that viewers seem to be obsessed with.  
We're talking Danielle Olivera and Robert Sieber, whose relationship even made it out of the house and through to another summer, according to Olivera's Instagram post. The other single house members could learn a thing or two from this couple.
While it's no doubt entertaining to see all the makeups and breakups that come with summer love, seeing relationships that last on "Summer House" is just as exciting. Fans first saw Olivera talking about a chef she was interested in during Season 5 of "Summer House." Later in the season, Sieber himself makes an on-screen appearance to come visit (and cook for, of course) Olivera, and the rest is history.
In April 2021, Decider reported that the two were still very much together. For months now, their faces have been sprinkled throughout each other's social media pages, and they seem to still be smitten with each other. They've shared everything from one-on-one selfies to photos of their "magical beach dinner" together on Instagram, which, let's be honest, will make you want to find a chef of your own ASAP. 
Danielle Olivera and Robert Sieber met over a private dinner
While "Summer House" only gives fans a glimpse of Danielle Olivera's relationship with Robert Sieber, these two lovebirds have been together for more than just a summer. According to Showbiz Cheat Sheet, Olivera met Sieber at a private dinner right before going to the "Summer House" in 2020. "When a hot chef comes out to your table, you notice," she told the publication. "I didn't know what was going to happen, but I knew that I really, really liked him. And so here we are."
Sieber's website states that while he's from Cincinnati, Ohio, he's currently working as a chef in New York City. It makes sense that the two met in the city where they both live and then let their love blossom during a summer in Montauk where Olivera was filming. According to his Instagram page, Sieber went back to Montauk with his girlfriend this past summer. That means that there's a chance fans will get to see more of the two on "Summer House" for Season 6 as well.
Sieber could show up in another season of Summer House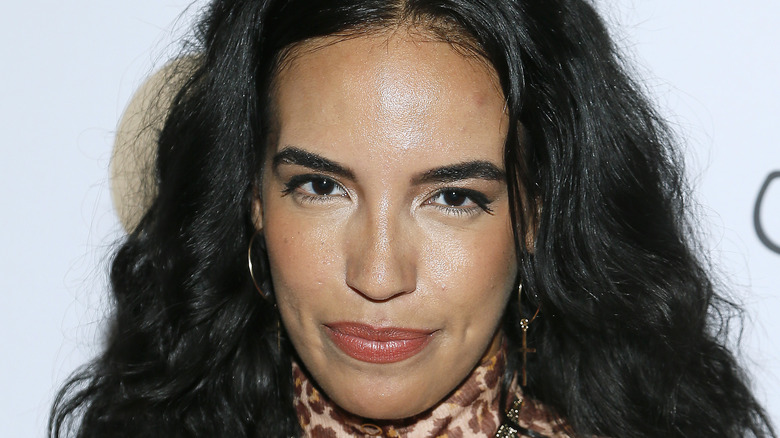 Paul Morigi/Getty Images
Although there isn't a release date or official cast list for the sixth season of "Summer House," from looking at the couples' Montauk-based Instagram photos, there's a good chance that Danielle Olivera and Robert Sieber will be seen on at least a few episodes together. Fingers crossed that Sieber will also bring some of his Instagram-worthy dishes to the show as well.
There's no word on whether or not Sieber will officially join the cast for the next season, but considering the number of admirers he earned in just a two-episode arch, he would definitely be welcomed by fans with open arms. 
According to Bravo, Sieber "fits in really well with the group." The Bravo Zoom-style interview shows the entire cast gushing over not only Sieber and his cooking, but also Sieber and Olivera's relationship in general. While that doesn't mean that the chef will join the "Summer House" cast, it's a great sign that fans will be seeing him in upcoming seasons.