Inside Hoda Kotb And Katie Couric's Relationship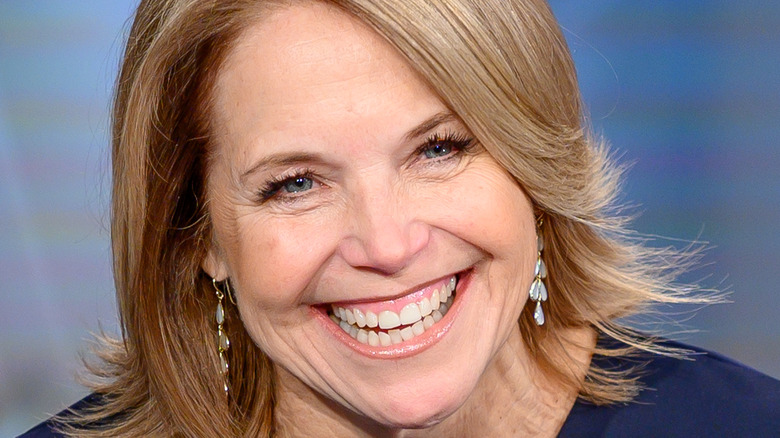 Roy Rochlin/Getty Images
Katie Couric is making enemies left and right ahead of the release of her tell-all memoir, "Going There." As Page Six reported in early October 2021, the television personality was banned from promoting the bombshell book on CBS after producers read some of the shocking allegations in it, from former head Les Moonves' bad breath, to how bosses attempted to move Couric to the morning slot following her dodgy run on "CBS Evening News." The journalist was slated to chat about "Going There" with Gayle King, but her appearance was cancelled once the revelations came out. Couric also dished on her time with NBC in its pages, taking no prisoners in her approach.
According to Couric, she was insulted when Moonves suggested she move to the morning show, allegedly telling him, "I didn't leave the morning show I helped make number one so I could go to the third-place morning show." The long-time journalist added, "I'd rather leave the network than retreat to the morning show, which at the time was a cheap imitation of the other two." Meanwhile, a television insider reasoned that Couric's slated promotional appearance was never confirmed. The Daily Mail noted the presenter also took aim at the British royal family and her ex-boyfriends in "Going There," alongside several colleagues. Did she reserve some special ire for Hoda Kotb?
Hoda Kotb was omitted entirely from Katie Couric's book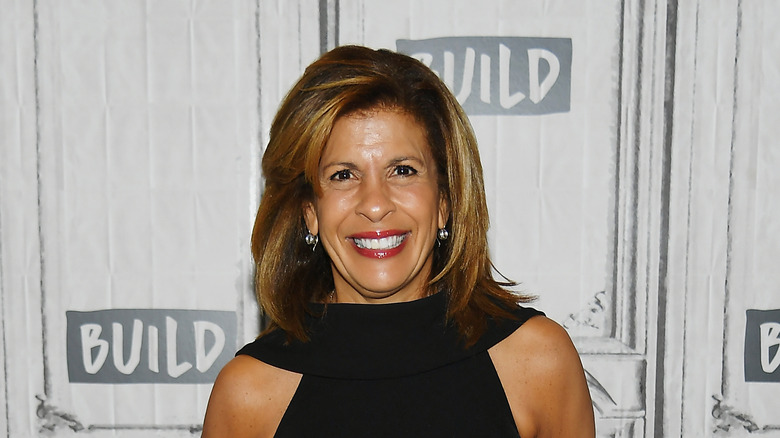 Nicholas Hunt/Getty Images
Page Six reported that a friend of Hoda Kotb's skimmed Katie Couric's upcoming memoir, "Going There," to ensure nothing untoward was said about her ahead of the two women sitting down together on NBC's Today. Kotb herself admitted, "I haven't read Katie's book yet, but I've only heard about some of the excerpts." She added, "But I do know someone who read the book, and they said overall that that [shady] tone is not really the vibe of it — but I was not mentioned, so I guess that was a good thing. So, she's going to be on the show." 
The Today host got off easy, considering Couric took aim at the likes of Diane Sawyer and Deborah Norville in the tome. A television source teased that the upcoming interview is a must-watch because, "With all the fuss surrounding the book, it will be interesting to hear from Katie herself on TV."
Katie Couric praised Hoda Kotb for her Today performance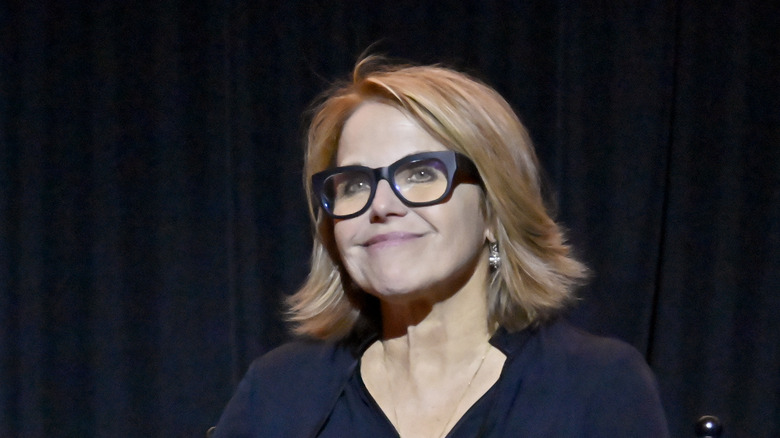 Astrid Stawiarz/Getty Images
It's worth noting Katie Couric previously praised Hoda Kotb and co-host Savannah Guthrie for their performance on the NBC morning show, telling E! News in 2018, "I think they're doing a great job." The seasoned journalist added, of Kotb in particular, "Hoda is a very genuine, authentic person and I think the camera doesn't lie. I think her warmth is very real and I think that people appreciate that." She confirmed that returning to morning television didn't really appeal, but acknowledged there was clearly no need since Kotb and Guthrie were doing brilliantly. 
Couric also praised the Today duo for handling the Matt Lauer controversy so well, as People reported in 2019. Before taking over "CBS Evening News," Couric worked at NBC News for 15 years. She also had plenty to say about her time with the network in "Going There," so clearly Kotb must have genuinely impressed Couric.