How Alana Thompson Really Feels About Body Positivity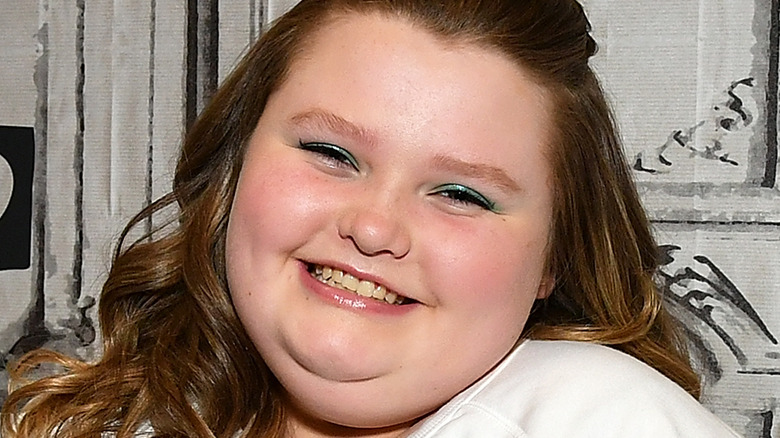 Slaven Vlasic/Getty Images
For most of her life, Alana Thompson was known by the moniker Honey Boo Boo. The precocious youngster initially broke out on "Toddlers & Tiaras" before starring alongside her extended family in the spinoff "Here Comes Honey Boo Boo." 
These days, her mother, Mama June, is leading the charge with her own reality show, "Mama June: Road to Redemption," on which a now-teenage Thompson regularly features (via IMDb). For all intents and purposes, though, the artist FKA Honey Boo Boo is moving on from her pageant-fueled origin story. 
However, as E! News reported, during an episode of "Road to Redemption," Thompson visited the doctor to find out whether she had diabetes after spending her childhood inhaling junk food. She was told sagely, "If you do have diabetes, we have to get it under control," with the doctor adding, "The main way ... for you would be trying to lose weight." 
However, Thompson was horrified at the idea of a strict diet and exercise program. She admitted to producers, "I eat food when I'm sad. I eat food when I'm happy. I eat food when I'm crying. Food is always there for me." 
The reality star was committed to a healthier life if she did find herself in danger, but, otherwise, Thompson was adamant. "I'm going to eat what I want and what I please," she said. And, in keeping with that stance, the "Toddlers & Tiaras" breakout is making her feelings about so-called body positivity known. 
Alana Thompson thinks more work is required on the body shaming front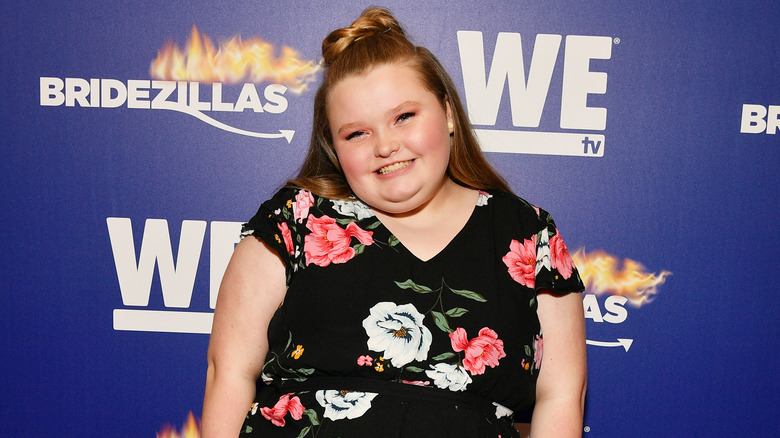 Dia Dipasupil/Getty Images
In a wide-ranging interview with Teen Vogue, Alana Thompson did her utmost to distance herself from Honey Boo Boo. The teenager admitted, however, that people continue to be stuck on who she used to be. "I guess people still expect me to be little Honey Boo Boo, and I'm not anymore," she revealed. 
Case in point: Thompson gets tons of cruel, body-shaming comments on her social media every day. She doesn't fully buy the idea that Gen Z is making progress with fat-phobia and body positivity. "I feel like my generation is probably making it worse," she said. "Everybody's all about body positivity, body positivity, until they see a body they don't like."
The "Here Comes Honey Boo Boo" alum doesn't understand why people judge her based on how she looks. "Just because I got a little bit of extra meat on my bones, you want to hate me? I'll never get body shaming," she said. Thankfully, the kid who was so confident showing off what she could do on "Toddlers & Tiaras" is still there. "I know I'm beautiful, and I know I got a banging body, so ... I don't care," Thompson shrugged. 
She believes we need to see more variety of body shapes and sizes in the spotlight across the board, but the criticism doesn't bother her. "There are so many folks on my Instagram that do not like my nails or my eyelashes," she said. "But I do not care. As long as I like myself, I'm good."