The Truth About Clint Eastwood's Near Death Experience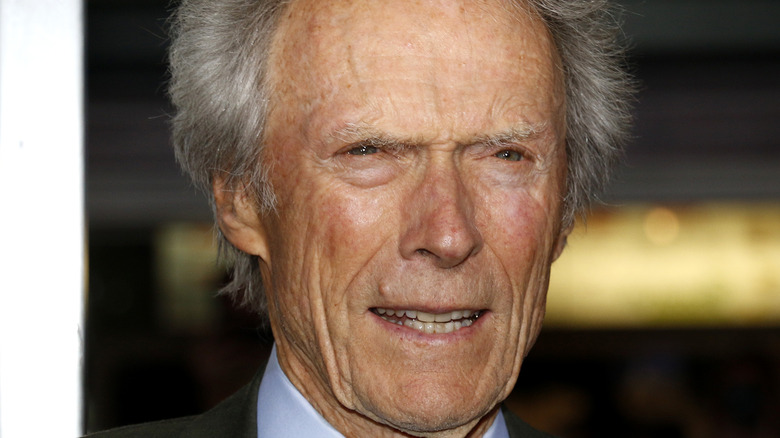 Tinseltown/Shutterstock
From portraying gunslingers to maverick cops, Clint Eastwood has been put in danger on multiple occasions through his line of work. This was especially the case with his 1975 movie "The Eiger Sanction," in which he decided to do all of his own stunt work following a tragic accident on set (via Goliath).
Based on the novel of the same name by Trevanian (via the Los Angeles Times), the film sees Eastwood play art professor and mountaineer Jonathan Hemlock use his skills as a retired government assassin for one last job. Filming for "The Eiger Sanction" involved a lot of dangerous climbing and mountain work, which resulted in the death of English mountaineer and crew member David Knowles following a rock fall (via the Clint Eastwood Archive).
As Goliath noted, following the tragedy Eastwood nearly halted production all together as he was the director of the project. The other climbers involved in the project encouraged Eastwood to carry on, but the actor decided to do his own stunts as to not let a stunt double risk their lives for his role.
Eastwood was put in some very scary and dangerous situations during the shoot, and thankfully didn't suffer any near-death experiences. However, that's not to say he hadn't already had his fair share of frights.
Clint Eastwood survived an emergency plane landing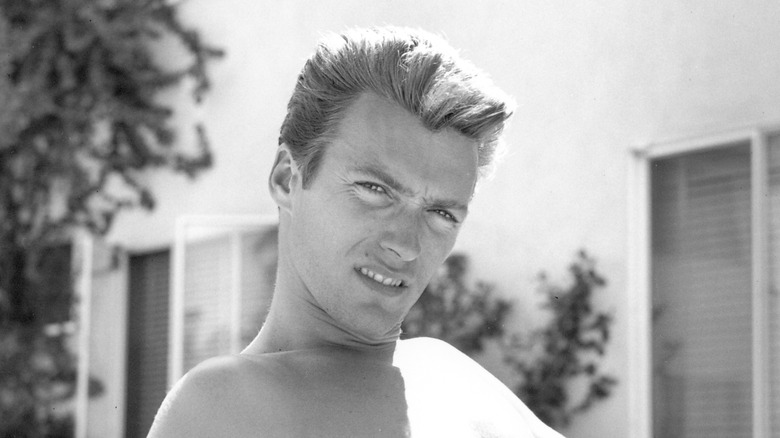 Michael Ochs Archives/Getty Images
Way before the actor even considered working in the film industry, Clint Eastwood had been working odd jobs before settling as a swimming instructor for the U.S. Army (via Mental Floss). As he was never deployed to serve in the Korean War, which he was initially drafted for, Eastwood spent his time in basic training at Fort Ord in Monterey Bay, California. This training and swimming experience came in handy one fateful day during his time at Fort Ord.
After taking a trip up to Seattle, Eastwood survived an emergency plane landing on the way back to Fort Ord. Deciding to hitch a ride on a Douglas AD, a sort of "torpedo bomber of the World War II vintage" as the actor explained (via the Mirror), Eastwood ended up experiencing everything that could go wrong in an aircraft.
As the actor explained, he and the pilot were faced with their radios and oxygen running out before the fuel decided to run dry too. The plane took a dive into the ocean for an emergency sea landing, which just so happened to be in late October or early November. "Very cold water," Eastwood recalled, adding that he managed to survive by swimming to shore, only because he didn't realize that where they had landed was a white shark breeding ground. "I'm glad I didn't know that at the time or I'd have just died," he concluded.