The Famous Roles That Clint Eastwood Turned Down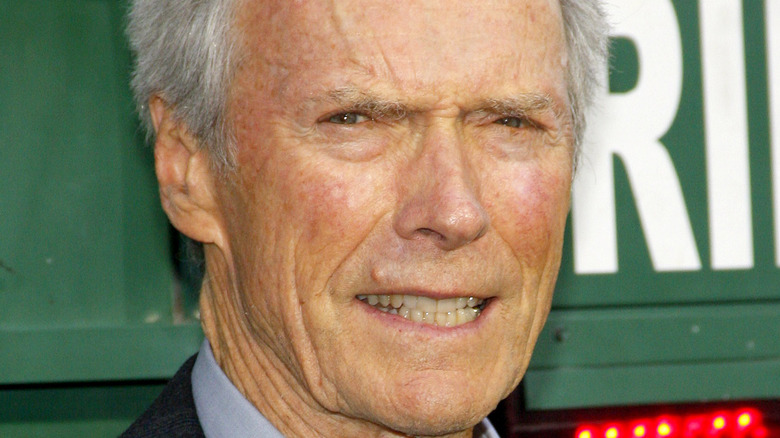 Tinseltown/Shutterstock
Clint Eastwood is one of Hollywood's most successful and prolific actors — as well as directors, having won two Academy Awards in that category for 2005's "Million Dollar Baby" and 1993's "Unforgiven." He also took home a statuette those years for Best Picture, as Eastwood produced both films as well (via IMDb). Despite never winning an Oscar for acting, Eastwood has appeared in some of the most popular films of our time, including "Dirty Harry," "Any Which Way But Loose," "Escape From Alcatraz," "In The Line of Fire," and "The Bridges of Madison County."
Eastwood was born on May 31, 1930 in San Francisco, CA, according to Biography. After a brief stint in the army in the early 1950s where he served as a swimming instructor, he moved to LA and began taking classes at Los Angeles City College. It wasn't long before his handsome looks landed him a contract with Universal Pictures in which he played some bit roles that ended up launching his career. And while he played many iconic roles during his nearly 70-year career, there were also some legendary roles he turned down.
Clint Eastwood could've played a dapper spy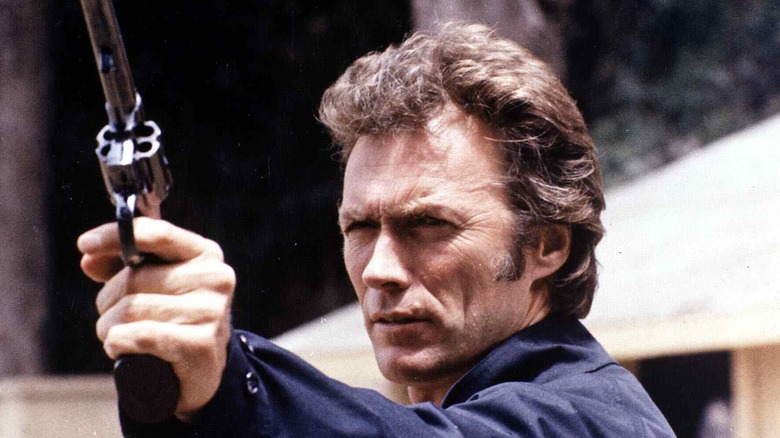 United Archives/Getty Images
Perhaps one of Clint Eastwood's most iconic roles was in "Dirty Harry" in 1971, where his signature line "Make my day" became a pop culture phenomenon that's transcended into social media memes in the 21st century (via Tenor). Still, Eastwood could have had an entirely different career involving entirely different characters. 
Some movie roles are so iconic that you can't imagine anyone else playing them, but some of the most popular movie characters of all time almost went to Clint Eastwood rather than the legends who eventually played them. In fact, Eastwood could've even been James Bond, the super-spy who was originally made famous by Sean Connery and has been played by a number of actors since the 1960s, including Roger Moore and Pierce Brosnan. Eastwood would've been the second 007 after Connery had he not turned down the opportunity, according to Mental Floss.
The heroic roles Clint Eastwood said no to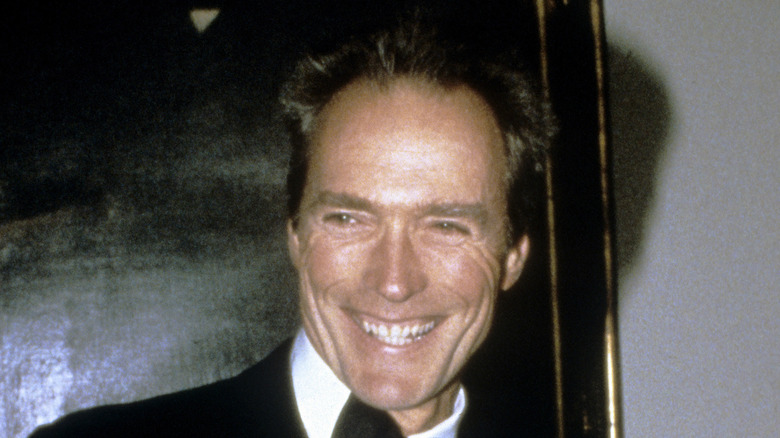 Anwar Hussein/Getty Images
Clint Eastwood also had a chance at playing the Man of Steel, but the role of Superman went to Christopher Reeve instead. "I was like, 'Superman? Nah, nah, that's not for me,'" Eastwood said (via Mental Floss). "Not that there's anything wrong with it. It's for somebody, but not me."
When Eastwood turned down the lead role in 1979's "Apocalypse Now," which eventually went to Martin Sheen, it was because he didn't feel like spending months in the Philippines where much of the movie was shot. And although he owned the film rights to the book "Nothing Lasts Forever," which was the basis for 1988's "Die Hard," he ultimately decided he wouldn't be the movie's star, so the part went to Bruce Willis (via Mental Floss).
Perhaps Eastwood wanted to focus on something else when "Die Hard" was finally made. At the time, the legendary actor took on another role — politician. Yes, you heard that right – Eastwood was the mayor of Carmel, CA from 1986-1988.