Has Parenting Become Easier For Meghan And Harry Since Lilibet's Birth?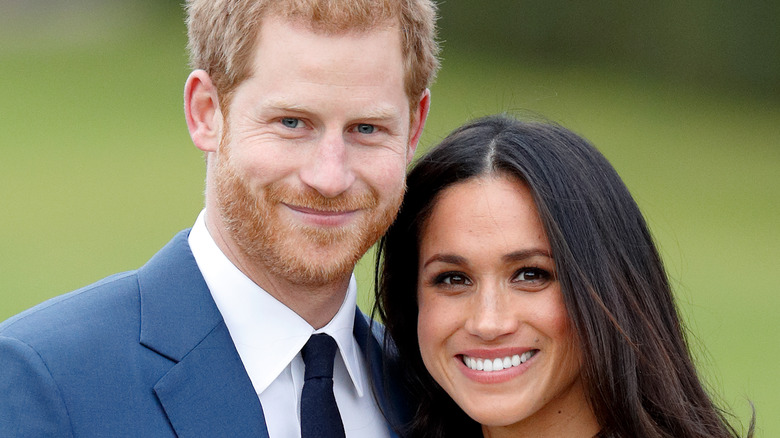 Max Mumby/indigo/Getty Images
Prince Harry and Meghan Markle may still be adjusting to life with two children. The Duke and Duchess of Sussex welcomed their first child, son Archie, back in 2019, and added to their family when their daughter Lilibet Diana was born in June (via People Magazine). The family of four have since been spending time at their home in Montecito, California. Although fans have yet to catch a glimpse of Lilibet, Harry has revealed some info about his baby girl. "She's very chilled and seems happy to just sit there while Archie is running around like crazy," Harry admitted during an event in July, per Us Weekly. Most recently, Meghan and Harry visited New York City. During their outing, they spoke little of their family. However, Meghan did admit that her daughter was absolutely "beautiful."
Of course, Lilibet (who is named after her great-grandmother Queen Elizabeth and grandmother Princess Diana) does have the advantage of being the Sussexes' second child. This means that Meghan and Harry have a grasp on parenting and know what to expect as she begins to hit her milestones. This week, an insider opened up about how the royals are coping with having two young children in their home.
Harry and Meghan are happier than ever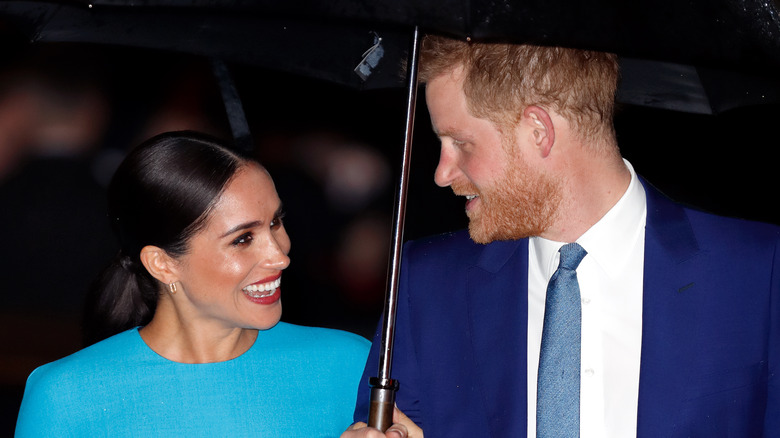 Max Mumby/indigo/Getty Images
According to Us Weekly, Prince Harry and Meghan Markle definitely have their hands full now that they have two young children. However, the Duke and Duchess of Sussex have risen to the occasion, and are finding parenting Lilibet a bit easier because of the experience they acquired after their son, Archie, was born. "The Sussexes do have nannies to call on when their schedules get crazed, but they're still extremely hands-on and try to keep the hired help to a minimum for the most part," an insider told the magazine. "It's been easier for them with Lili in many ways, even though it's twice the work, technically, because they've been able to use a lot of the techniques they learned with Archie and take care of things like feeding or bathing without too much fuss."
For his part, Archie is said to be a doting big brother who loves to shower little Lilibet with affection. Archie reportedly "adores" his younger sister and "gives her lots of kisses." Thankfully, the Sussexes aren't experiencing any "jealousy issues" when it comes to their son. Things are going so well for Meghan and Harry that they are "so in awe" of their little family," says the source, adding that the royal couple "feel blessed beyond words" during this special time in their lives.
It seems that Meghan and Harry are living a storybook life when it comes to their growing family, and fans couldn't be happier for the couple.