The Actual Lip Color Troian Bellisario Wore As Spencer In Pretty Little Liars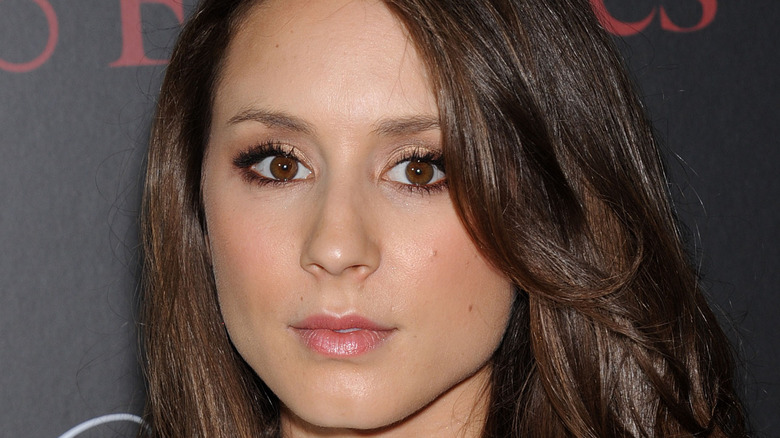 DFree/Shutterstock
"Pretty Little Liars" was more than a television show — it was a cultural experience, with viewers tuning in every week to see if they could unravel the mystery behind the cryptic messages sent from "A." The series aired for seven years, and each season became more mystifying than the one before it. Filled to the brim with confusing stories, questionable relationships, and more than one gruesome murder, "Pretty Little Liars" was the type of show you couldn't tear yourself away from (via Screen Rant).
Troian Bellisario, Lucy Hale, Ashley Benson, and Shay Mitchell starred as the group of friends at the center of the show. Each actress perfectly embodied her character, with Bellisario taking up the helm as brainiac Spencer Hastings. She was a girl with a plan, and she rocked some pretty incredible outfits while navigating the balance between high school quizzes and extracurricular investigations (via BuzzFeed).
Every actress on the show had a killer wardrobe (no pun intended), and they each represented a different genre of fashion. For Bellisario, her makeup, hair, and wardrobe as Spencer were tailored to portray the character's affluent upbringing and general air of intelligence. Many viewers were in awe of her sophisticated taste and wondered how they could emulate Spencer's look themselves.
With the introduction of TikTok, this pursuit has become easier than ever. Now you can grab the actual lip color that Troian Bellisario wore as Spencer in "Pretty Little Liars" — and maybe even do some sleuthing of your own.
Troian Bellisario wore Clinique lipstick on 'Pretty Little Liars'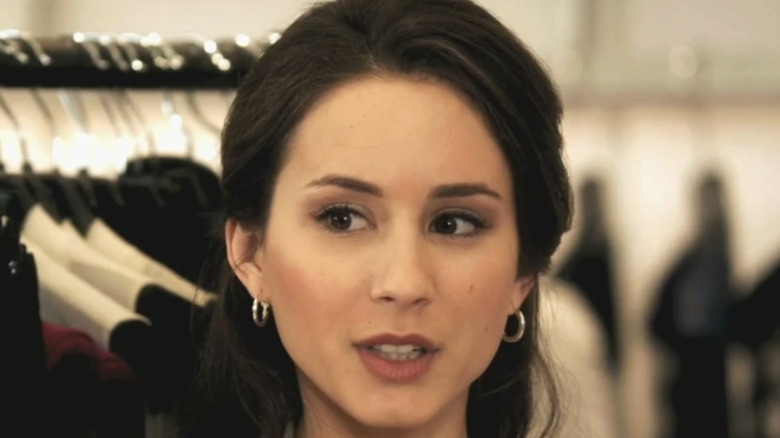 Freeform
To give each of the characters on "Pretty Little Liars" her own distinct fashion sense, the stylists worked closely with the hair and makeup department to achieve four completely unique looks. For Troian Bellisario, this involved wearing numerous button-downs, cardigans, and tailored blazers (via Seventeen). In terms of her hair and makeup, her overall appearance was much more subdued than her counterparts. As makeup artist Cindy Miguens put it (per Teen Vogue): "Spencer is a natural beauty!"
Miguens told Teen Vogue that the products they used on Bellisario were very minimal, as Bellisario has "flawless" skin, she said. The longtime makeup artist said that they used a moisturizing tint on the actress' face, followed by a cream blush and lightly colored eyeshadows. To complete the look, Miguens would apply Spencer's signature lip color: Clinique's Almost Lipstick in Black Honey. According to TikTok user Britney Kale, this best-selling color has actually been used for numerous actresses over the years, from Zooey Deschanel in "New Girl" to Julia Roberts in "Stepmom" (via TikTok).
If the lipstick is endorsed by that many beautiful women, we'll have to try it out for ourselves!