The Bedtime Routine Prince Harry Reportedly Loves To Share With Daughter Lilibet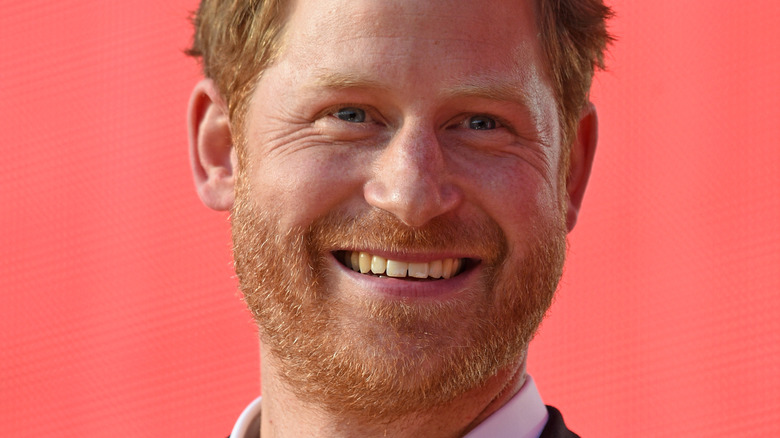 Kevin Mazur/Getty Images
Prince Harry and Meghan Markle became a family of four when their second child, daughter Lilibet Diana, was born in June (via People Magazine). The Duke and Duchess of Sussex are now the proud parents of their newborn baby girl and their toddler son, Archie. The family has settled down in Montecito, California, following Meghan and Harry's exit from the royal family in early 2020. Now that the pair have two children, things are a bit different around their home.
Sources tell Us Weekly that Meghan and Harry are very involved parents who take a hands-on approach when it comes to raising their kids. However, they do have help whenever they need a break. "The Sussexes do have nannies to call on when their schedules get crazed, but they're still extremely hands-on and try to keep the hired help to a minimum for the most part," an insider told the magazine. "It's been easier for them with Lili in many ways, even though it's twice the work, technically, because they've been able to use a lot of the techniques they learned with Archie and take care of things like feeding or bathing without too much fuss."
Despite the extra hustle and bustle that comes with adding a new baby to the family, the Sussexes are said to be over the moon about their little family, especially Harry, who is said to be loving his life as a father.
Harry has the magic touch with baby Lilibet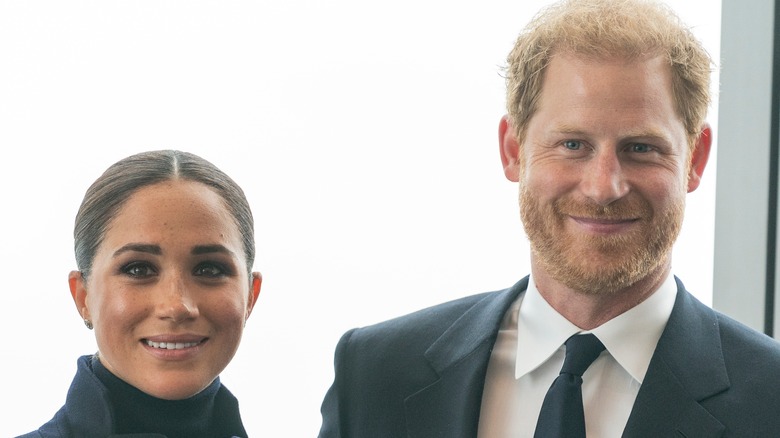 lev radin/Shutterstock
Us Weekly reports that Prince Harry and Meghan Markle are absolutely loving life with their two children. Since the birth of their daughter Lilibet Diana back in June, both the Duke and Duchess of Sussex have spoken out about their newborn baby girl. In July, Harry admitted that she was very "chill" and seemed happy to watch her older brother, Archie "running around like crazy." When Meghan and Harry toured New York City last month, Meghan was heard calling her daughter "beautiful." Now, sources reveal that the pair are so happy with their home life and that Harry has settled into being a girl dad just fine.
"Harry adores Lili and loves reading her bedtime stories and rocking her to sleep," an insider dished. "He has a real magic touch." The source went on to admit that "every day just gets happier" for the Sussexes. "There's just so much love and gratitude and they couldn't ask for more."
"Harry and Meghan finally feel free," a source told the outlet in February. "They are determined to raise their children in a normal, stable environment, out of the spotlight, which would've [been] impossible if they'd remained royals," the informant added, revealing that the pair were "content" living in Montecito and working to achieve their dreams.