Here's What SZA's Real Name Actually Is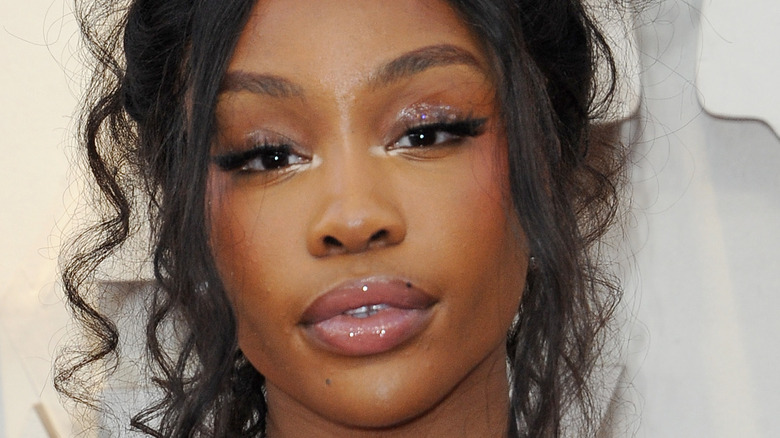 Tinseltown/Shutterstock
SZA took the R&B world by storm in 2017 when she released her award-winning album, "Ctrl," per NPR. After all, who else was jamming to "Garden (Say It Like Dat)" repeatedly in their bedroom?
And though it's been quite a while since we've heard some new SZA music, our obsession with her shows no sign of dwindling. In fact, we're so enamored that we're snooping through her socials, trying to find anything and everything we can about this singer, including her name.
Chances are, you've probably had the same curious question pop up in your head as you jammed to her music. Just what is SZA's real name? Luckily, we've done some sleuthing to find the answer.
Per Elite Daily, SZA's real name is Solána Imani Rowe. If you were enamored with her stage name, be ready to be shocked; her birth name holds a dear personable meaning as well. In a Twitter post, SZA explained what her real name means, saying, "First name sunshine middle name faith." Ugh, can she get any more beautiful?
How did SZA get her stage name?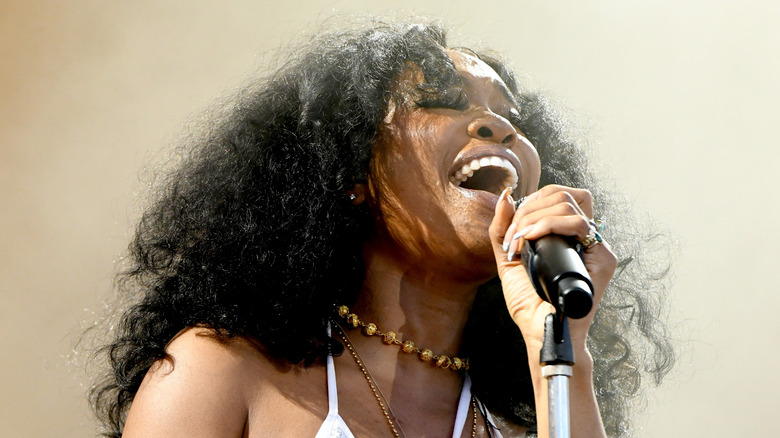 Craig Barritt/Getty Images
Just like her real name has meaning, so does her stage name. SZA, which is pronounced "Sizza" comes from the supreme alphabet, per Elite Daily, but what is the supreme alphabet? This type of alphabet takes letters and assigns text to them, so essentially, SZA represents "sovereign," "zigzag," and "Allah." The word "Allah" represents her heritage and identity as a Muslim, the outlet added.
Furthermore, it wasn't just the supreme alphabet that influenced her stage name. Another popular Black artist inspired the R&B singer's name with his stage name. Enter RZA, the rapper and founding member of the Wu-Tang Clan, who motivated SZA to create her stage name after the supreme alphabet, according to Elite Daily.
So, not only does SZA's stage name have a deep meaning, but so does her real name as well. No wonder, we're shedding tears and breaking hearts from listening to her heartfelt lyrics. This singer is deep.