Of All Of Kim Kardashian's Blunders, This Stands Above The Rest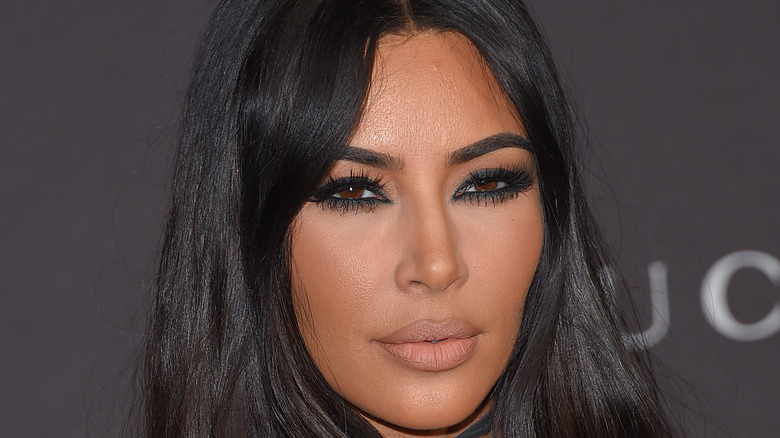 DFree/Shutterstock
The Kardashian family is no stranger to being in the spotlight, seeing as they were catapulted to A-list reality fame from the very moment "Keeping Up With the Kardashians" premiered in 2007 (via Insider). Over the last decade and a half, fans of the hit reality show have seen the family not only grow up before their very eyes, but have had every moment — both big and small — documented for the world to see. From Kim Kardashian taking selfies while the family drove Khloé Kardashian to jail and the family's many public mishaps, to all the ups and downs of every relationship Kim, Khloé, Kourtney Kardashian, Kylie Jenner, and Kendall Jenner have been in throughout the years, no part of the Kardashian-Jenner family's lives has gone untouched.
During the two-part "Keeping Up With the Kardashians" reunion special, which was hosted by Bravo patriarch Andy Cohen and aired in June 2021, Kim got candid about her thirst for fame in the early years of the show, which is something she laughs about now. "I would stop off at Robertson's, I would stop off at the Ivy to pick up something to go, even if it was some bread to go," Kim admitted to Cohen about making the rounds at all the Los Angeles "hot spots" in hopes to be seen by the paparazzi (via E! News). "I think I can talk about it because it's so funny. I think people need to be more honest about those moments in life when you're just super desperate and want that."
Kim Kardashian's short-lived marriage might be her biggest blunder yet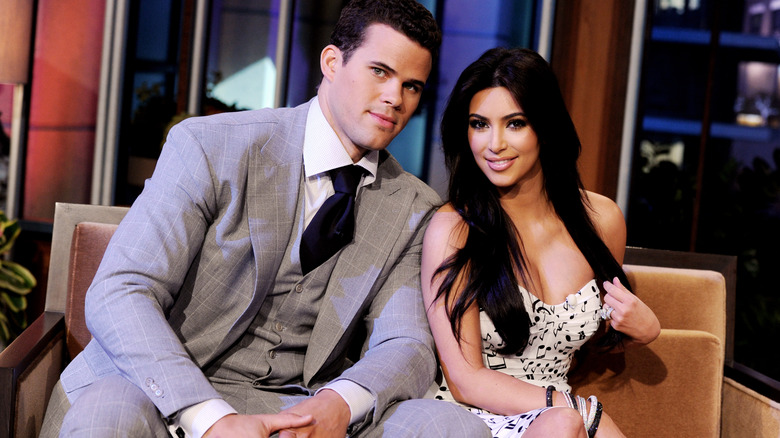 Kevin Winter/nbcuniversal/Getty Images
While Kim Kardashian has had her fair share of public mishaps and blunders, there's one that stands out above the rest: her 72 day marriage to NBA star, Kris Humphries. The former Utah Jazz player proposed to the reality star in May 2011 during an episode of "Keeping Up With the Kardashians," and the couple tied the knot in August the same year, which was documented on E!'s special, "Kim's Fairytale Wedding." Kardashian then filed for divorce on October 31, leaving Humphries completely blindsided.
"To me it was real," he told Access Hollywood in February 2012 (via Us Weekly). "I would never go through something and do something that wasn't real or I didn't believe in, so I can really only speak for myself in terms of that."
During the two-part "Keeping Up With the Kardashians" reunion special, the Skims founder revealed that her short-lived marriage is one of her biggest regrets in life, and that she wished she could apologize to Humphries for putting the basketball player through the ringer. "I tried calling him for months," she told host Andy Cohen (via People). "I was so nervous to break up with someone, I handled it totally the wrong way. I fully broke up with him in the worst way, and I couldn't, I just didn't know how to deal, I learned so much from it." She later added that wished she "was only married once."