How Michael Cohen Describes Donald Trump's Code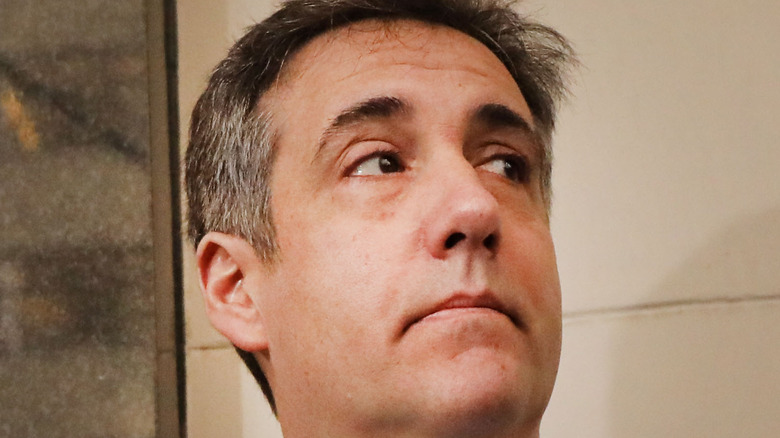 Spencer Platt/Getty Images
Michael Cohen is known today as Donald Trump's former personal attorney who flipped on him in 2018, when Trump gave him no help after he was arrested for tax violations, lying to Congress, and breaking campaign finance laws on the former president's behalf. Cohen was eventually sentenced to three years in prison, according to The Washington Post. As of this writing, he has under two months left on home confinement, where he has been since being released near the start of the coronavirus pandemic.
Between his initial arrest and 2021, Cohen has written a book titled "Disloyal" about his time working for the Trump Organization, and he hosts his own podcast called "Mea Culpa" where he and guests raucously discuss the news of the day. In 2019, just before his sentence began, Cohen also testified before Congress about what he knew about the man who was then the leader of the free world.
Michael Cohen has years of Donald Trump experience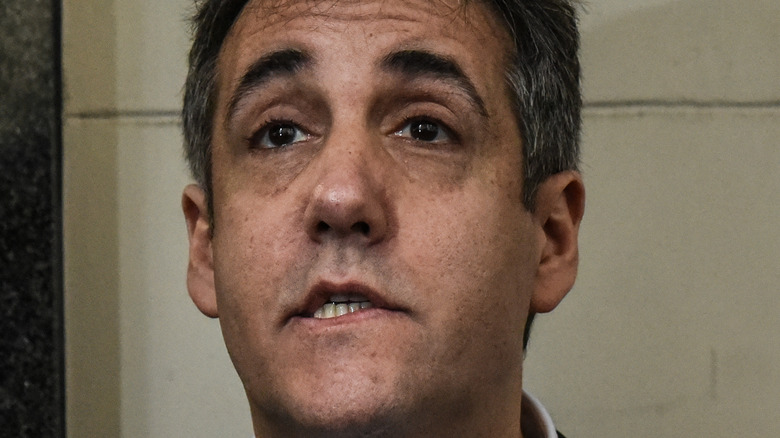 Bloomberg/Getty Images
It was 2001 when New York attorney Michael Cohen bought his first property in Trump World Tower. He eventually went on to buy more properties, bringing him to Donald Trump's attention and helping him in disputes with the condo board, according to USA Today. By 2007, Cohen became employed by the Trump Organization and even pushed Trump into an unofficial and short-lived presidential primary run in 2011.
By 2015, Cohen was one of Trump's point men on getting a Trump Tower built in Moscow and was instrumental in helping him get the Republican nomination the next year. In 2016, he also famously paid porn star Stormy Daniels to keep quiet about an affair she had with Trump so it wouldn't come out just before the election (which is the campaign finance violation that helped send Cohen to jail), via USA Today. After all those years by Trump's side doing his bidding, Cohen was the perfect person to give insight on the then-president to Congress on February 27, 2019.
Michael Cohen revealed to Congress how Donald Trump got people to do his bidding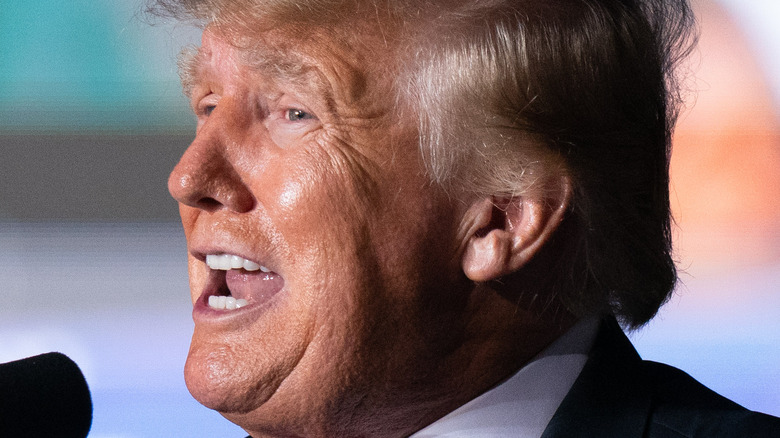 Sean Rayford/Getty Images
When Michael Cohen told the House Oversight Committee about the questionable things he did for Donald Trump through the years, he explained that Trump never explicitly told people to break the law for him, but the people around him always knew what he was asking.
"He speaks in a code," Cohen said. "And I understand the code because I've been around him for a decade."
As CNN interpreted the statement, Trump may have not told Cohen directly to lie to Congress, but Cohen knew to do it because he spent years interpreting what the former president said and understood clearly that's what Trump wanted from him. In a letter sent to Congress from Cohen's attorneys a few months after his testimony, the word "code" came up again when describing why Cohen lied to Congress about the Trump Tower Moscow project in 2017.
"Trump and his [White House] advisors encouraged Cohen to lie and say all Moscow Tower project contacts ended as of January 31, 2017," the letter said (via The Guardian). "Trump did so using 'code' language — telling Cohen during various conversations that there was 'no collusion, no Russian contacts, nothing about Russia' after the start of the [2016] campaign."