If You Love Native Deodorant Then Try These Brands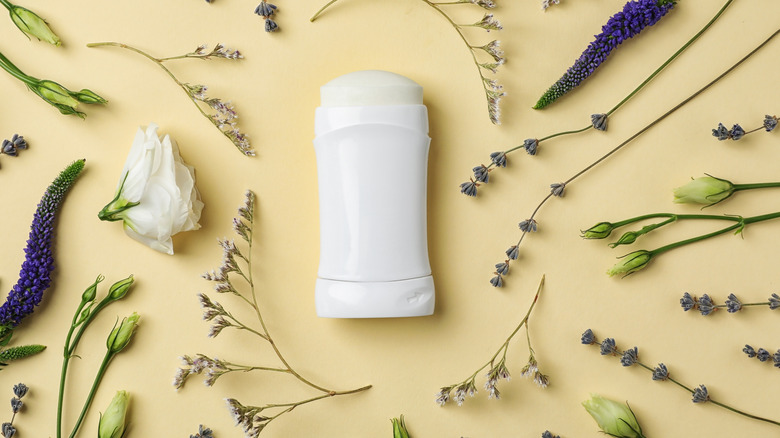 New Africa/Shutterstock
In the 1990s, a chain mail hoax led to the modern phenomenon of natural deodorant. The email implied that aluminum antiperspirants caused cancer and other health problems (via Nature), which fueled organic deodorant sales across the world (via Grand View Research). However, these effects have been debunked by many experts: "To date, there's absolutely no evidence that breast cancer is caused by exposure to anything in antiperspirants or deodorants, full stop," Dr. Harold Burstein, a breast oncologist, told The New York Times.
But Dr. Suzanne Friedler told The Strategist that the main goal for these products was that they allowed the underarms to "breathe," as the outlet puts it. Aluminum salts work by blocking your sweaty pores (via Healthline), and the appeal of organic deodorants lies in ingredients that don't stop natural processes. 
Native deodorants have capitalized on this preference, with a range of products loved by editors and reviewers (via Byrdie). Read on to find more brands like Native that promote clean, aluminum-free beauty.
These natural deodorants really work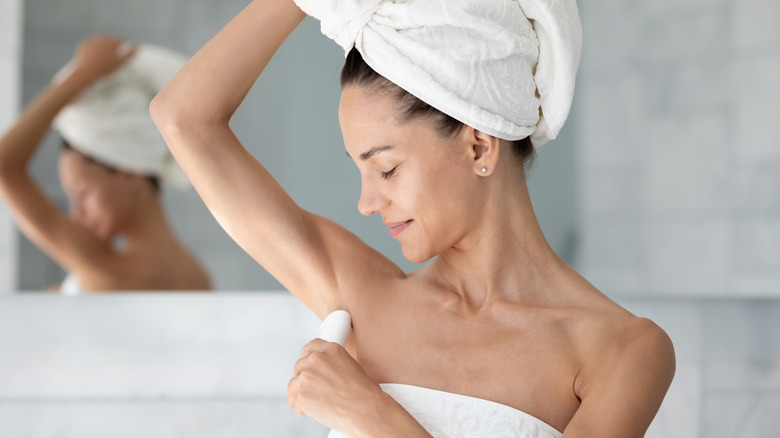 fizkes/Shutterstock
Considering every drugstore shelf is now stocked with natural deodorants, it can be hard to pick the right one, especially without trying them on. Native is popular for its simple design, pleasant scents, and of course because it works (via Byrdie). One Redditor said, "Native Coconut & Vanilla is the best-smelling deodorant I've ever used."
Lavanila's range of natural deodorants won an Allure Best of Beauty award and has a range of vanilla combinations, including blueberry, lavender, and eucalyptus. And they retail at $12, just like Native. Byrdie offers a few cream deodorant recommendations like the Captain Blankenship Lime and Vetiver Cream Deodorant ($16) and one from Soapwalla ($18). 
If you're not keen on rubbing cream into your underarms, Secret's Aluminum-Free Essential Oils Deodorant ($8.50) and Megababe's Rosypits Daily Deodorant ($14) are also good options, per Allure. They're all priced around the same as Native's deodorants and have clean ingredients. However, finding the perfect deodorant requires trial and error, like any other beauty product.