The Truth About Friday The 13th Tattoo Sales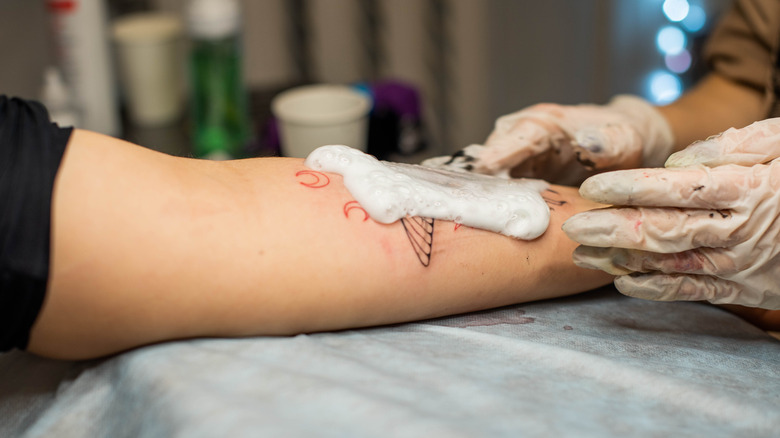 Norb_KM/Shutterstock
Getting a tattoo is something that some people truly look forward to and enjoy. Those who love tattoos and their artist aspects plan to get their ink in specific sessions and artist studios. Avid tattoo lovers who frequently add tattoos know that tattoo sessions are expensive ("Good tattoos aren't cheap, and cheap tattoos aren't good," as the saying goes). They take planning and probably saving up money as well. Some people even have "tattoo funds" that they contribute to in order to save in a manageable way. 
There is one day of the year where you can actually get a good tattoo for not a lot of money. You can still go to a reputable studio and get a tattoo done by a great tattoo artist, but spend only $13-$20. When the calendar falls on Friday the 13th, tattoo studios are always packed, because many offer specials on this "spooky" day (via Death Wish Coffee). But, what's the truth behind Friday the 13th and where did it even start?
What is Friday the 13th in terms of tattoos?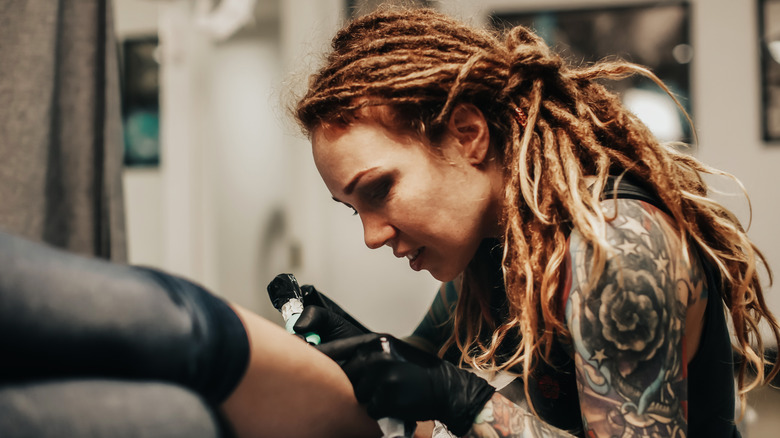 Natalia Lebedinskaia/Shutterstock
While Friday the 13th is known to be wrapped in superstitions about bad luck, in the tattoo industry it's known to be good luck (via The Sun). The date is considered a "holiday" for tattoo artists and tattoo lovers. The idea originated from one specific studio. Pair O' Dice in Dallas, Texas, was the first studio to start developing specific "flash sheets" for people to choose from on Friday the 13th (via Vice). Flash sheets are pre-designed tattoos that are relatively small — about the size of a silver dollar — with most of them having a theme of the number 13, or even a "spooky" theme, like black cats, skulls, or coffins. 
As Friday the 13th occurs up to three times a year (the next one will be in May 2022), studios are able to cash in on the appeal of the deal — just not constantly. In addition, customers can take advantage of the $13 ink. Some studios offer them for exactly $13, while others offer them for a bit more. Either way, Friday the 13th is a way to get yourself inked for a less expensive fee, and still get yourself a new piece of art on your skin.