The Real Reason Kenya Moore Called Andy Cohen Shady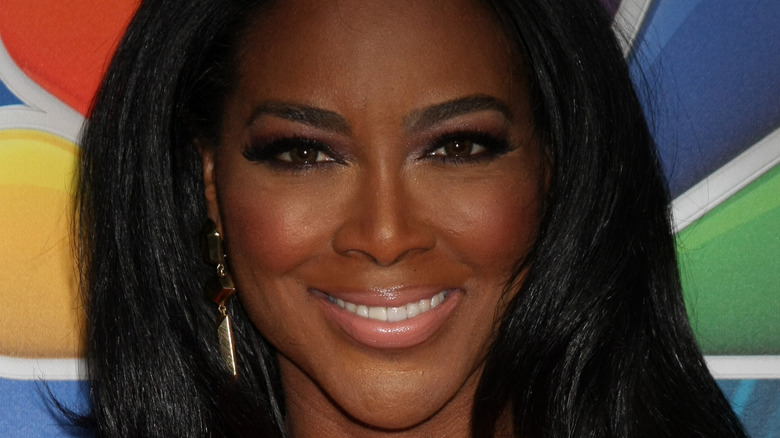 Kathy Hutchins/Shutterstock
After the very tumultuous Season 13 of "The Real Housewives of Atlanta," the eagerly-awaited reunion finally aired on April 25, 2021. The season had viewers going through all kinds of emotions. While many dreaded NeNe Leakes' departure from the show, newcomers Drew Sidora and LaToya Ali made sure to keep onlookers distracted. From the constant clashing of the two new additions, to the infamous Bolo storyline that was truly the gift that kept giving, there was no shortage of drama (via Vulture).
As usual, Kenya Moore — who is competing on "Dancing With the Stars" as of publication — often seemed to find herself (or perhaps placed herself) at the center of all of the drama. Whether it'd be egging others on, or simply choosing to accuse and vilify her cast-mates, Moore was in on the action. While Ali and Moore became quick friends on the show, Moore commenced a deep investigation and lobbed accusations regarding what went down behind cameras at Cynthia Bailey's bachelorette party (with the stripper named Bolo that Kandi Burruss provided). After that, even Ali couldn't stand beside her new bestie (via BravoTV).
Moore's bold and polarizing investigation after the bachelorette party wasn't the only time she was left standing alone during the trip. A storyline that finally had even Moore's closest allies, Burrus and Bailey, criticizing her was her hosting skills during a trip to South Carolina. 
Kenya Moore caught flack from cast members and Andy Cohen about this incident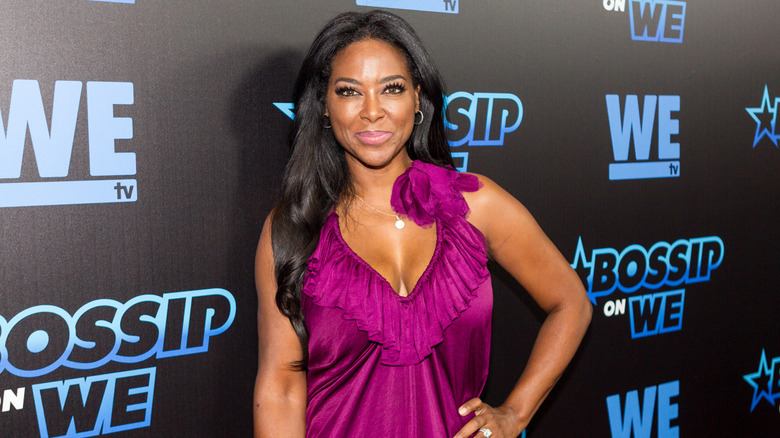 Jamie Lamor Thompson/Shutterstock
When Kenya Moore planned a girl's trip to South Carolina under the guise of having fun and celebrating Cynthia Bailey's upcoming nuptials, her failure at being a proper host was evident from the very beginning. First and foremost, she chose to travel by private plane to the villa in Isle of Palms, South Carolina, while the girls were made to ride in a bus together (via BravoTV). The drama may have all culminated in the Bolo saga that ensued, but there was another poor hosting moment that millionaire Kandi Burruss and viewers alike were outraged by: the crab cake.
While the refrigerator in the villa was poorly stocked and the ladies eagerly awaited their dinner while scrummaging for food, the "host" Moore chose to order herself a crab cake and proceeded to exclude all of the other girls from digging in (via Yahoo! Entertainment). In his true comedic way of calling out the girls, Andy Cohen decided the best way to end the explosive three-part reunion was to toast with crab cakes, to which Moore playfully accused Cohen of being "super shady," (via BravoTV). We're just glad that the girls finally got a taste of the crab cake they so desperately longed for on the trip.