The Heartbreaking Death Of Oz Star Granville Adams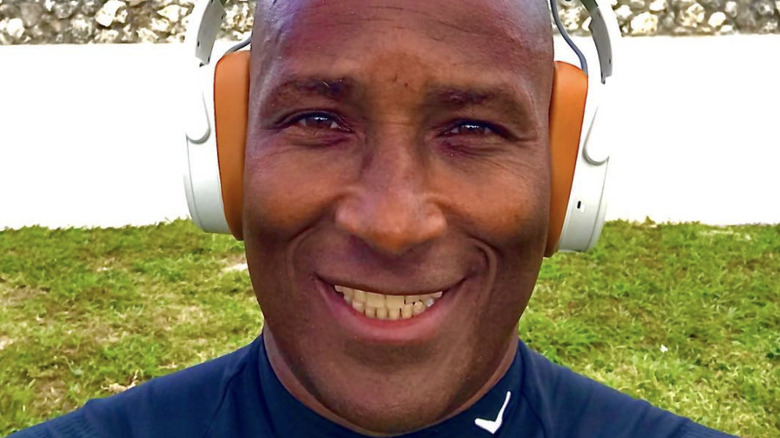 Granville Adams/Instagram
Fans of the HBO show "Oz" are mourning the loss of Granville Adams, who passed away at the age of 58 after a battle with cancer. The actor played Zahir Arif in all six seasons of the acclaimed prison drama, which was created by Tom Fontana and featured stars like Christopher Meloni, JK Simmons, and Harold Perrineau (via IMDb). Adams' character was an incarcerated burglar who converts to Islam during his time in prison. He also had a recurring role on "Homicide: Life on the Street," which Fontana executive-produced, and made an appearance on "Empire."
Adams revealed his cancer diagnosis in December 2020, sharing a photo in the hospital on his Instagram with the caption, "F— CANCER!" One month later, Fontana and "Oz" costar Dean Winters launched a GoFundMe for Adams to help cover his medical bills. 
"As many of you know, our friend and brother Granville Adams has been diagnosed with cancer," Fontana wrote. "In only a few months, the medical bills have skyrocketed to astronomical levels. Not only does he have to battle this ruthless disease, but now he has to fend off the hospital bills the insurance company refuses to pay."
The "Oz" cast and crew have remained close since the show ended its run in 2003. Adams often posted photos with costars on his social media pages and called playing Arif "such an incredible honor," on Instagram.
Granville Adams' costars are mourning his passing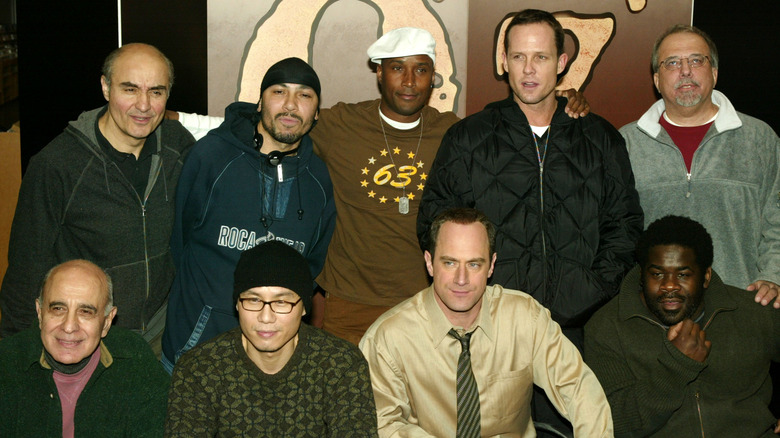 Peter Kramer/Getty Images
As news of Granville Adams' passing became public, many of his former "Oz" costars posted loving tributes to him on their social media pages. "I lost my brotha today after a long battle with cancer," Kirk Acevedo wrote on Instagram. "I don't do well with loss because I'm unfamiliar with it. Yo Granny we'll be chopping it up on the other side one day. Until then... Rest easy my friend." 
And Dean Winters wrote: "Granville was beloved, period. He may as well have had people throwing rose petals at his feet while he walked down the street. A humble, beautiful soul who just elevated the afterlife to a whole new level. You will be missed my friend. You are my brother and I'm a better human being for knowing you. RIP G. Respect."
Adams' loved ones posted on his Instagram page that the actor sent them a sign that he is at peace. "Just before he passed, we asked him to show us a sign when he crossed to the other side," they wrote. "After he passed the friends and family who were there at the hospice and hospital went to eat and reminisce about Granny. As we were sitting and eating, there was a torrential downpour which subsided after 30 minutes only to reveal a brilliant double rainbow right in front of us. We knew in that moment it was Granny, spreading love as he does."