The Truth About Jenna Bush Hager's Sapphire Engagement Ring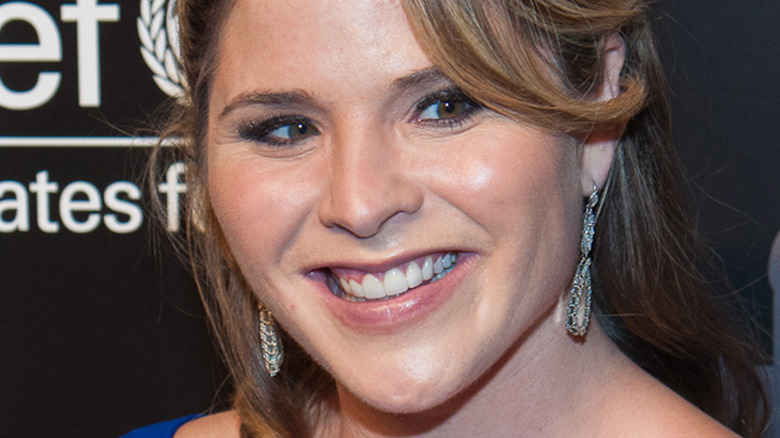 Debby Wong/Shutterstock
The world's most famous sapphire engagement ring, it must be said, belongs to Kate Middleton. Would you believe she had the bauble, once owned by Princess Diana, altered at one point — but it's not for a reason you may suspect. In any case, the piece of jewelry has been imitated worldwide since the mom of three began wearing the iconic ring upon Prince William proposing to her in 2010 (via Hello! and Town & Country).
But another famous finger is adorned by a sapphire engagement ring, and it belongs to Jenna Bush Hager. And get this: She may have actually started the sapphire engagement ring trend!
The former first daughter married Henry Hager in 2008 (via People). The couple met on the campaign trail, according to Good Housekeeping, with the outlet noting he proposed during a morning hike on Cadillac Mountain in Acadia National Park in Maine three years before Middleton's engagement, in 2007 (via CBS News).
The ring with which Hager asked the "Today" show personality to be his wife holds special meaning to his family, according to The Natural Sapphire Company.
Jenna Bush Hager's engagement ring cannot be replicated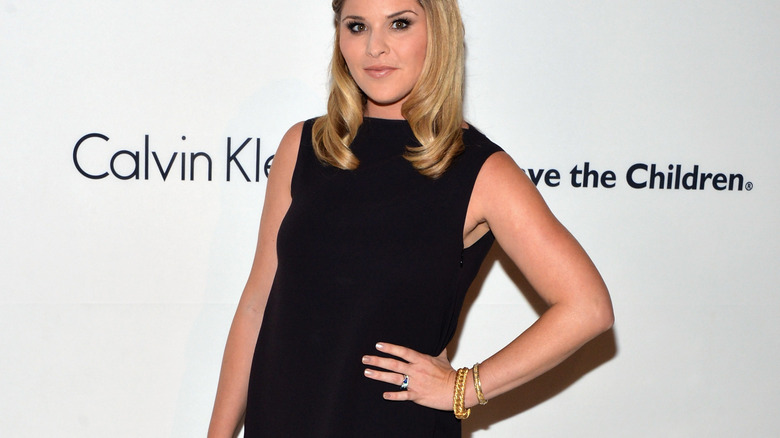 Andrew H. Walker/Getty Images
The "antique style" ring that Henry Hager gave Jenna Bush when he asked her to marry him in 2007 features two sapphires set on the sides of a diamond stone. It's the diamond that lends a sweet and poignant connection to Hager's past, and truly makes Bush Hager's engagement ring a one-of-a-kind token of the couple's love for one another.
The Natural Sapphire Company notes that the platinum engagement ring, designed in a distinctly 1920s style, features a round diamond that once belonged to Hager's grandmother. The precious (in more ways than one) stone was reset in the band with the sapphires specifically for Hager's bride-to-be, according to CBS News. The band also features smaller, pave-set diamonds.
And while in the end, Bush Hager's engagement ring may not be one of the most copied baubles out there, or the biggest celebrity ring, it is certainly special beyond measure to her (via Marie Claire).