How Kathy Hilton's Husband Feels About Her Appearance On RHOBH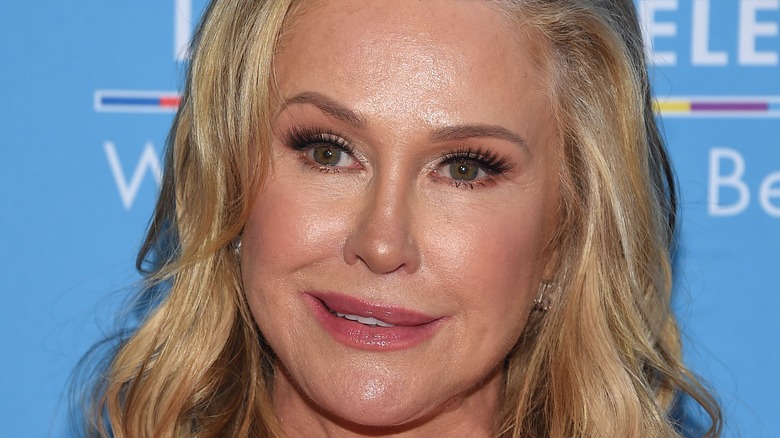 DFree/Shutterstock
Fans of "The Real Housewives of Beverly Hill" endured years of mystery surrounding Kyle Richards' infamous sister. But after patiently waiting, we finally got to welcome Kathy Hilton into "The Real Housewives of Beverly Hills" world in all of her glory — and she didn't disappoint. Kathy strolled on to our screens and directly into our hearts. Richards' quirky sister joined the cast as a guest, although many considered her the star (via The New York Times).
Kathy joining the cast came as a welcome surprise. After her and her sister's tumultuous relationship, not many expected the two to reach such a level of reconciliation that she would join Richards on the show. As early on as her introduction in Season 1, Richards always showcased her struggle with her sisters, so much so that Kathy actually refused to watch the first season as she found it too hurtful (via Page Six).
Well, we're happy to see the two have finally reconnected and we can finally unveil the shroud of mystery surrounding Kathy (who has seemingly always remained on the sidelines, whether behind her sister and her daughters, Paris and Nicky Hilton, or beside her husband, Richard Hilton). We can't help but wonder what they all think of her time on the show.
Kathy Hilton's husband is a fan of hers on RHOBH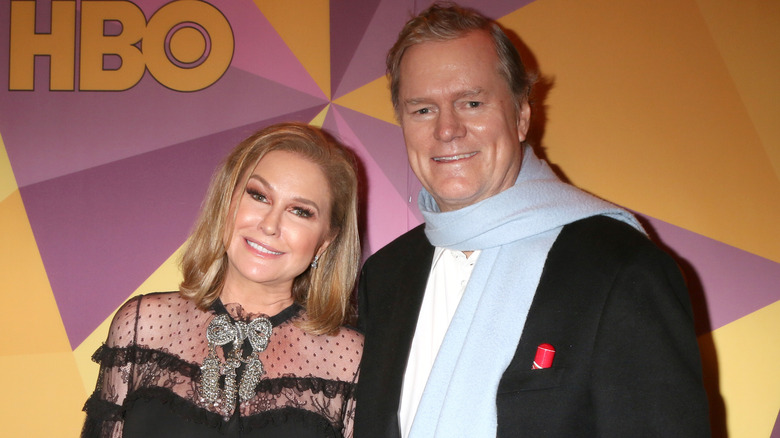 Kathy Hutchins/Shutterstock
The second that Kathy Hilton joined the cast of "The Real Housewives of Beverly Hills," people grew curious as to how the famous family felt about her appearance. On September 29, 2021, she joined Andy Cohen on his "Watch What Happens Live with Andy Cohen" show and dished all about how much her husband, Richard Hilton, "likes" watching her on the famous series (via Bravo TV).
Kathy gave us even more tea by sharing that her husband, often referred to by his nickname Rick, was actually so invested that when watching the dinner at Lisa Rinna's beauty launch party, he told her, "You're sitting all the way down the table. You've got to get a little more aggressive." It's great to see her husband so supportive and invested in this new venture of Kathy's, and we're just hoping she joins the cast full-time and adds this diamond to her already vast collection!