How Conan O'Brien Got His Coco Nickname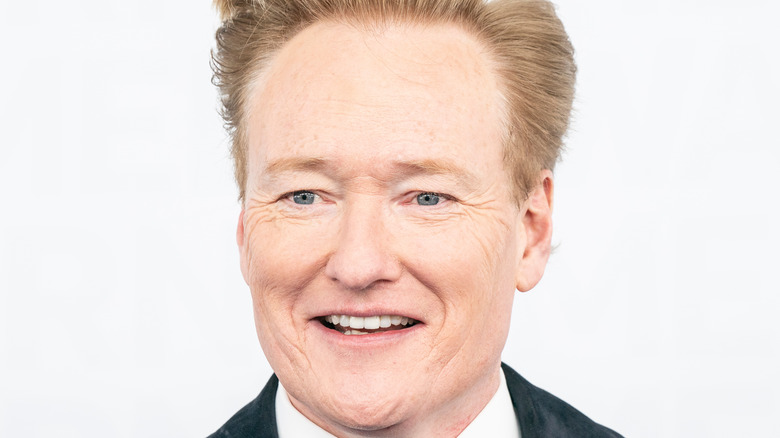 Lev Radin/Shutterstock
Conan O'Brien's decade-long TBS run came to an end in June 2021 (via Forbes), but thankfully it's not a complete farewell. As Variety reports, the talk show host will return to screens on HBO Max with a new variety show sometime in 2022. "I'm thrilled that I get to continue whatever the hell it is I do on HBO Max, and I look forward to a free subscription," O'Brien told the outlet.
In the meantime, clips and segments from "Conan" remain on its popular YouTube channel Team Coco, which refers to the comedian's nickname. For a title to stick like that, you'd think that it was a running gag back from his days on "The Tonight Show." It actually came to be during O'Brien's second run of "The Tonight Show" thanks to a short skit (via The Wrap), which was said more in jest than anything else. But it was thanks to a certain celebrity that the name stuck so much that even the comedian's children call him 'Coco' (via YouTube).
Tom Hanks had a major role in giving Conan O'Brien his nickname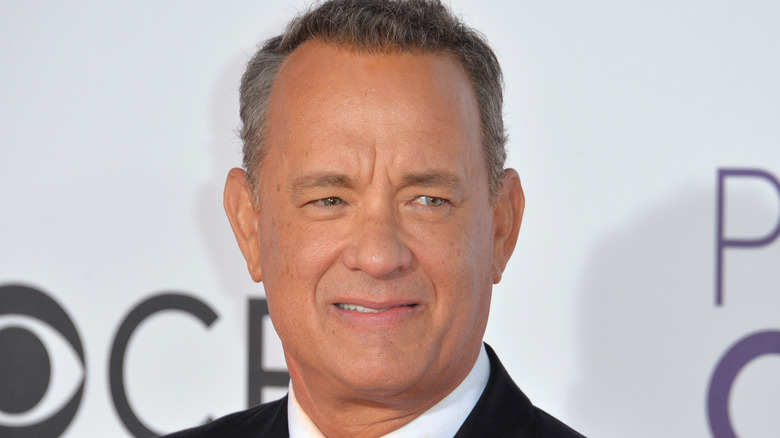 Featureflash Photo Agency/Shutterstock
Coco was brought into existence during the debut of a sketch called "Twitter Tracker," in which the announcer continued to annoy Conan O'Brien by calling him "bro" (via The Wrap). "Bro's a no-no for CoCo?" the mysterious voice asked the comedian. "Don't call me Coco," the comedian replied. It wasn't brought up again until guest Tom Hanks reacted to O'Brien's middle name later on in the show. Retitling "The Tonight Show" as "The Coco Christopher Show," Hanks inadvertently made the name stick by making the audience chant it (via YouTube).
Even when there was a big feud between O'Brien and Jay Leno, "I'm with CoCo" became a rallying cry for those on O'Brien's side (via HuffPost and Entertainment Weekly). "You ruined my life," O'Brien told Hanks when he came back on the show a year later. "It's a sample of my power," Hanks replied, hilariously adding that at least O'Brien will "finally blame something on someone other than Jay."