Why Judge Judy's Longtime Bailiff Won't Be On Her New Show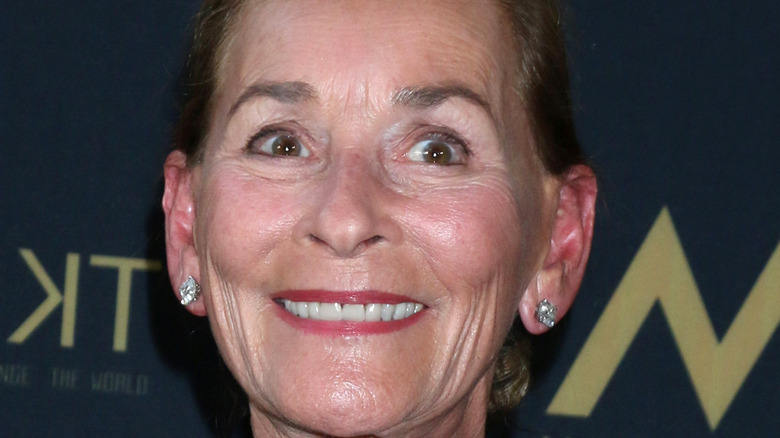 Kathy Hutchins/Shutterstock
For a full quarter century, Judge Judy Sheindlin has been dispensing her brand of justice on TV. Along the way, her fans have gained legal knowledge about small-claims court issues such as damaged goods, tenant disputes, and loan vs. gift disagreements. (Always keep the receipts, take before-and-after pictures, and put everything in writing.) Now, the judge is stepping down from her familiar leather seat; per Cinema Blend, "Judge Judy" is being canceled by CBS Television Distribution. 
Not one to waste time, Sheindlin is moving on to another series. On November 1, her new show, "Judy Justice," will begin streaming on IMDb TV, according to Deadline. Headed by her former production team, it will star both Sheindlin and her granddaughter, law clerk Sarah Rose, along with a court stenographer. But one former member of the "Judge Judy" team won't be involved in this new show — and fans are none too pleased about that.
As the "Judge Judy" bailiff, Petri Hawkins Byrd has been the judge's right-hand man for the show's entire 25-year run, and prior to that, he was Sheindlin's bailiff when she was a Manhattan jurist. As the court officer, he performs the pre-court swearing-in procedure, takes evidence to the bench, and keeps the peace in court. (He's had to physically escort disruptive people out of the room more than once.) But he wasn't invited to join the cast of "Judy Justice," a decision he says has left him "confused and dismayed" (via Entertainment Weekly).
Petri Hawkins Byrd says he wasn't given the chance to negotiate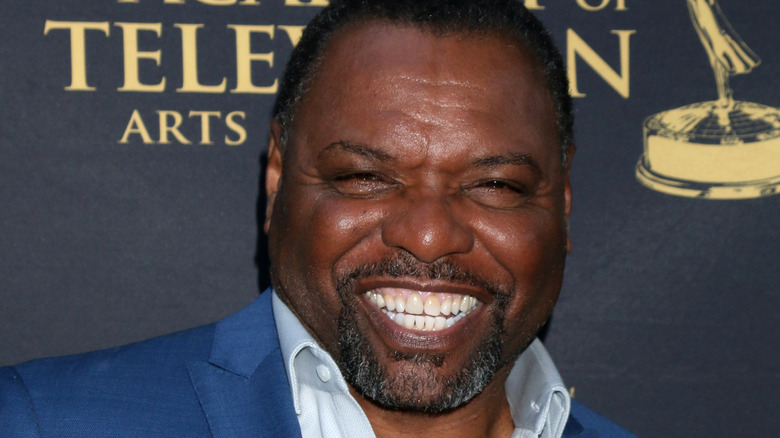 Kathy Hutchins/Shutterstock
In an interview with Entertainment Weekly, Byrd says he got the news from Judy Sheindlin herself during a phone call in July 2021. "I didn't inquire as to why, that's her choice," he says. "But she did inform me that fundamentally, I was priced out as the new bailiff on her new show. My salary would have been too much." He adds that he might have been willing to consider a lower salary, but wasn't given the opportunity even to negotiate. Sheindlin's former personal security guard will be the "Judy Justice" bailiff.
As recently as 2018, Byrd tweeted a photo of himself and Sheindlin with hashtags #friendsforever and #family. No one is as surprised as Byrd himself. "I'm like if I did something wrong or offended you or brought shame to the show, or if was involved in numerous scandals in the 25 years we were together, I might understand why you didn't want to bother in the end," he tells the outlet. In response, Sheindlin released a statement saying, "Byrd is terrific and we had a great 25-year run. This is a whole new program with a whole new cast and an exciting energy." 
Twitter has mixed emotions about the move. While some fans are delighted to see Judge Judy back on the bench, others are outraged that her loyal bailiff won't be there.  One follower made an apt comparison: "Sucks that @ByrdtheBailiff will no longer be with her though — he's her jelly to her peanut butter, after all!"