Royal Expert Explains How Diana Set The Stage For Kate Middleton And Meghan Markle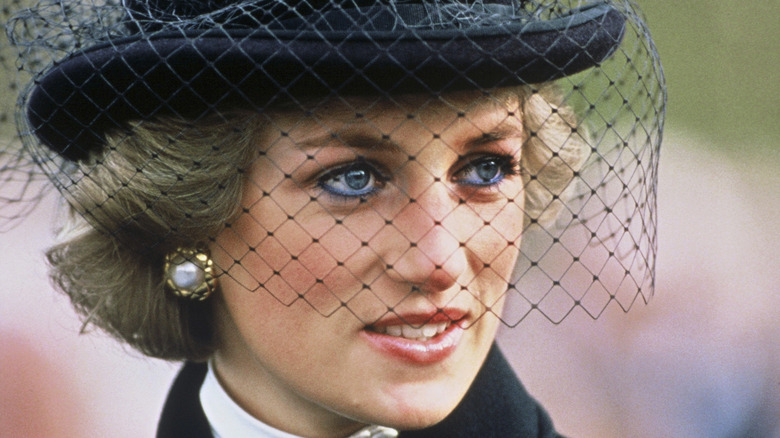 Anwar Hussein/Getty Images
Kate Middleton and Meghan Markle were thrust into the public eye when they fell in love and married Princess Diana's sons, Prince William and Prince Harry. Now, the women are two of the most recognizable faces in the world. Much like their late mother-in-law, the duchesses have ignited so much interest in the royal family both and opened themselves up to global attention. Since becoming members of the royal family, both Kate and Meghan have seemingly taken many pages out of Diana's book when it comes to their fashion choices, as well as the causes that are near and dear to their hearts, per Cheat Sheet.
Like Diana once was, Kate is dedicated to the royal lifestyle and her role as the future queen. However, Meghan is similar to Diana after her divorce from Charles, as she broke protocol and spoke her mind. Both duchesses are also humanitarians, who work closely with charities that strive to make a difference.
Reader's Digest notes that both Kate and Meghan work hard to pay tribute to Diana through their wardrobe and accessories. Both women have been seen emulating some of Diana's most iconic looks. In addition, they both own several pieces of Diana's jewelry, including Kate's engagement ring.
This week, one royal expert is revealing how Diana laid the groundwork for Kate and Meghan's lives as royals.
Royal expert says Diana paved the way for Kate and Meghan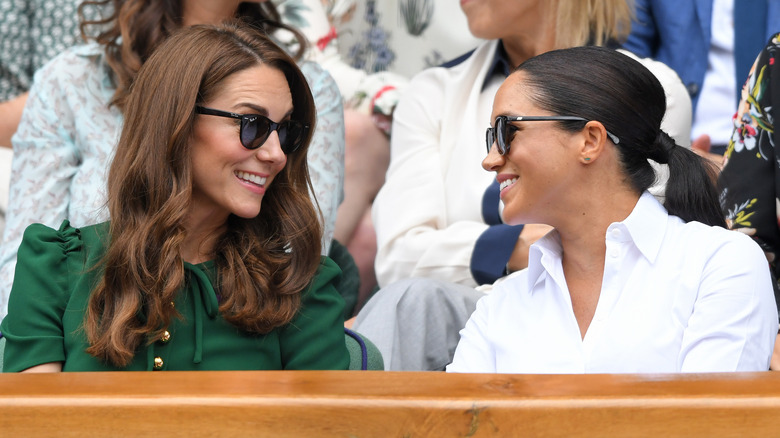 Karwai Tang/Getty Images
According to Us Weekly, Princess Diana did more than become a fashion icon for Prince William and Prince Harry's wives. The iconic royal also opened doors for Kate Middleton and Meghan Markle to take bigger roles within the family and become their own woman as well. Royal expert Elizabeth Holmes recently shared her opinion about Diana's influence with the outlet. "She sort of broke the mold and she sort of set the stage for everything that we see, in terms of excitement around royal women today," Holmes stated. "She was young, she was gorgeous. She was standing tall and blonde, and she knew how to play to the cameras." Holmes went on to reveal that Diana also paved Kate and Meghan's way as global icons and celebrities. "She was everywhere," Holmes said. "You know, she became this, like, global media superstar."
Of course, Diana has also inspired her sons over the years. William and Harry have worked closely with charities like their mother. In addition, both of the brothers also named their daughters after their late mother to honor Diana's legacy. In July, William and Harry reunited in the U.K. to unveil a statue of their mother on what would have been her 60th birthday.
It seems safe to say that Diana has inspired many of her family members and that her impact is still being felt long after her death.