Reba McEntire Reveals How She Feels About Kelly Clarkson's Divorce From Her Stepson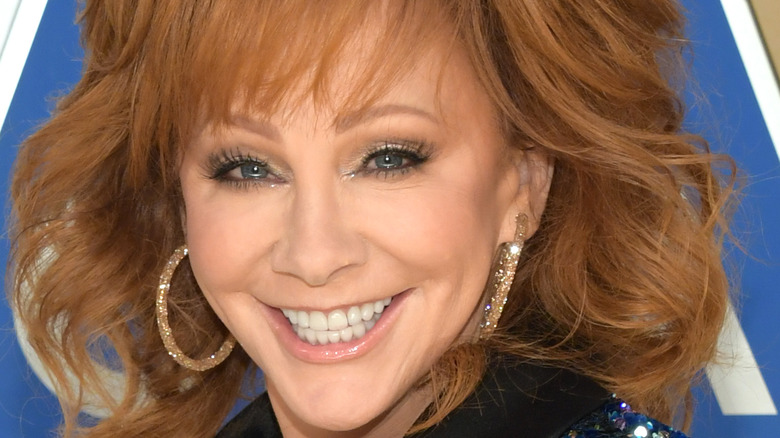 Jason Kempin/Getty Images
Kelly Clarkson had no secret of how hard her divorce to Brandon Blackstock has been. The couple, who wed in October 2013 stunned fans when they announced their split in June 2020, per Us Weekly. "They clashed on so many levels, and being in quarantine together heightened their problems to the point of no return. So she filed for divorce," a source previously told the outlet. "Everyone thought Kelly and Brandon had the perfect marriage, but they definitely didn't. Brandon's very laid-back, whereas Kelly's pretty high-strung."
Meanwhile, the former "American Idol" winner has spoken candidly about the situation on multiple occasions. However, during an episode of "The Kelly Clarkson Show," the singer engaged in an honest conversation with author Glennon Doyle and singer Alicia Keys about going through a public divorce. Clarkson admitted what the hardest part of the process has involved her children (via Today). Clarkson and Blackstock share two kids together, daughter River Rose and son Remington. Blackstock also has two children from a previous relationship. "I'm obviously going through one right now. It's horrible. There are so many hard parts. The hardest for me is the kids. That's the hardest for me," the "Since You've Been Gone" singer confessed.
Fans have sympathized with Clarkson throughout the divorce process, and now her former mother-in-law, Reba McEntire is speaking out on the situation.
Reba offers words of encouragement to Kelly and Brandon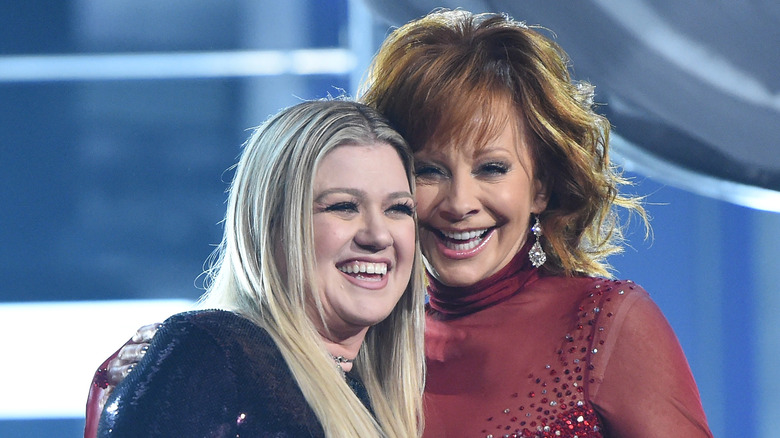 Jason Merritt/acma2018/Getty Images
Reba McEntire may no longer be married to Brandon Blackstock's father, Narvel Blackstock, but she still considers him to be her stepson. The pair were married for over 20 years before calling it quits in 2015 (via Us Weekly) Now, Blackstock and his wife, Kelly Clarkson have followed suit. The duo is currently sorting out the details of their divorce, and McEntire is hoping for the best when it comes to the messy split. "You know, I love them both. Brandon's my stepson, Kelly's my good friend," the country music icon told Extra. "I am pulling for both of them. I hope they're happy and healthy and pull through this," she continued. McEntire also revealed that she wants everyone in Clarkson and Blackstock's lives to offer them support during the difficult time. "I pray everyone gives them the encouragement that they can because they need it right now, both of them do. I love them both with all my heart," she added.
Since filing for divorce, Clarkson and Blackstock have duked it out over spousal support and their properties. In addition, the divorce proceedings have been taking longer than expected. The pair have not officially and legally declared single. However, their divorce isn't expected to be finalized until early 2022.
It seems that Clarkson and Blackstock may still have a lot to work out when it comes to navigating their relationship as a divorced couple. However, they appear to have a lot of support from loved ones.