The Truth About Hayden Panettiere's Fling With Jesse McCartney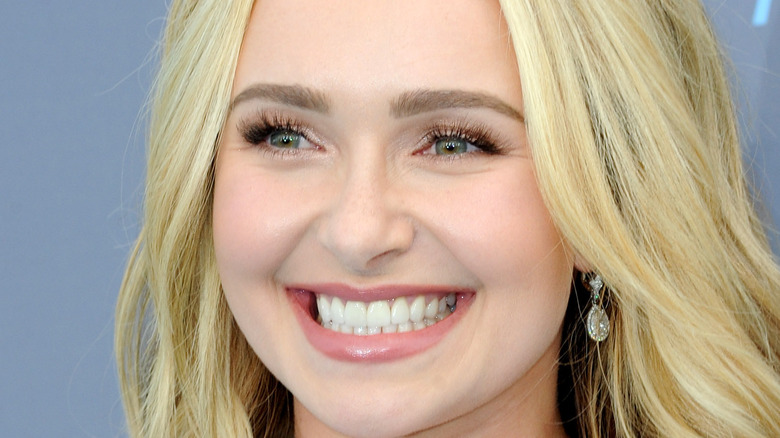 Tinseltown/Shutterstock
In the year 2006, NBC had the smash hit "Heroes" on their hands. The much-buzzed-about show even had an intriguing tagline: "Save the cheerleader, save the world" (via ScreenRant). The cheerleader in question was Claire, portrayed by actress Hayden Panettiere, and the savior in question was Peter, played by Milo Ventimiglia. In the show, Ventimiglia played Panettiere's uncle, yet it was difficult to ignore the chemistry between them (via Your Tango). The pair started dating IRL in 2007; at the time, Panettiere was 18 to Ventimiglia's 29, and much of their relationship took place in the public eye (via Hollywood Life).
This type of highly public relationship is something Ventimiglia says he wouldn't do again. "You learn from it. You learn a better way of doing things," Ventimiglia told People. "It wasn't until my mid to late twenties that the job wears on you, relationships wear on you." However, he doesn't necessarily have any regrets. "When you get knocked over the head in life, it builds your perspective," he shared.
Panettiere and Ventimiglia ultimately split in February 2009, allegedly because their 12-year age gap led to a difference in their lifestyles (via CheatSheet). While we'll never know for sure what reasons drove the breakup, some people think that a certain pop star might have been to blame (via Radar).
Hayden Panettiere and Jesse McCartney were spotted getting up close and personal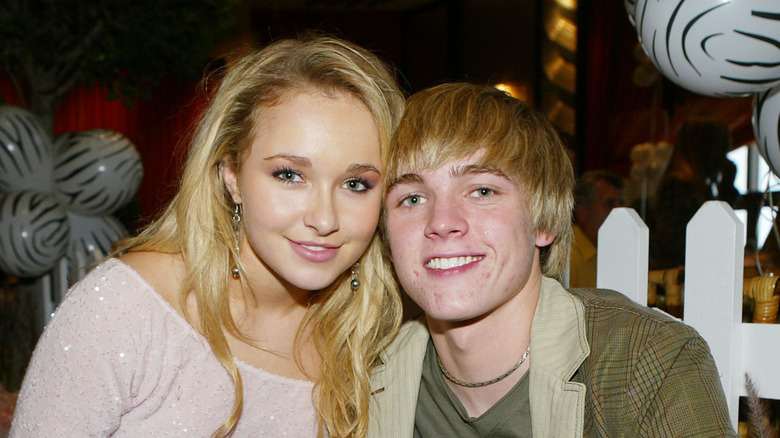 Kevin Winter/Getty Images
In the mid-2000s, singer and actor Jesse McCartney was at the peak of his music career, coming off the success of singles like "How Do You Sleep At Night?" featuring Ludacris and "It's Over," plus earlier tracks like "Beautiful Soul" (via Billboard). McCartney had also gained some notice for his role in the show "Summerland" with co-stars Lori Loughlin and future sensation Zac Efron (via E!).
So it makes sense that Hayden Panettiere, who also was a teen star, might have been drawn to McCartney (via Radar). In February 2009 — not long after Panettiere's breakup with Ventimiglia — the two were spotted at Crown Bar in Los Angeles, where Panettiere got up close and personal to the singer. 
"The 'Heroes' actress was sitting on Jesse's lap while he kissed her neck. Then she got up and did some crazy sexy dance in his lap," Radar reported at the time. "After her inside PDA with Jesse, the two Hollywood hotties went outside to smoke and he wrapped his arms around her from behind and was kissing her neck again." 
While it's not clear if Panettiere and McCartney dated or just enjoyed a wild night out together, one thing is clear: Ventimiglia doesn't plan on dating another co-star any time soon. "Bad idea," he shared with E! in 2016. "Don't s*** where you eat."