Hillary Clinton Just Made This Prediction About Donald Trump In 2024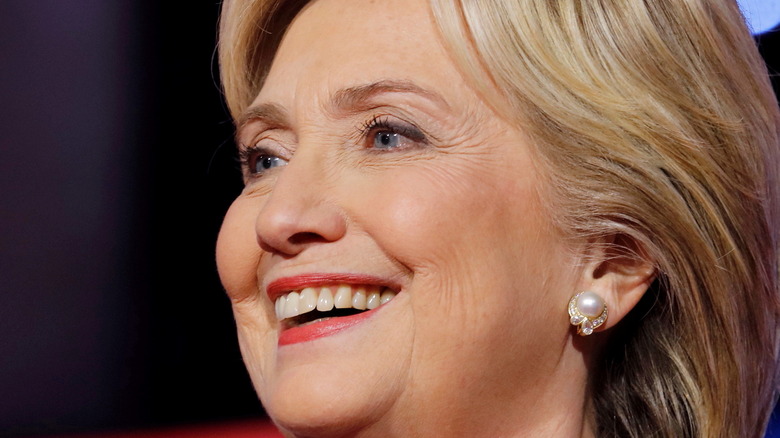 Joseph Sohm/Shutterstock
The 2016 presidential election between Hillary Clinton and Donald Trump divided the United States, and Trump's subsequent term in the nation's highest office only deepened the divide. In 2020, then-President Trump lost his bid for a second term to now-President Joe Biden, but the former president hasn't been sitting idly by. Instead, he seems to be gearing up to run again in 2024, hoping to win a second term in office (via MSNBC)
Meanwhile, Clinton has never been afraid to voice her concerns regarding Trump and his behaviors, stances, and words. She reacted to Trump's COVID-19 diagnosis and left everyone talking during presidential debate nights leading up to the 2020 election, for example. She's not yet ready to leave alone the transformation of Donald Trump from a television personality into an insanely powerful person on the world stage, and she's gearing back up just as he is for 2024.
Clinton has been part of the Democratic Party during her entire political career, from her time as First Lady not only of Arkansas but also of the United States to her time on Capitol Hill (via The White House). Now, she's continuing her legacy in the fight against Trump's 2024 prospects.
Hillary Clinton believes Trump has created a 'cult'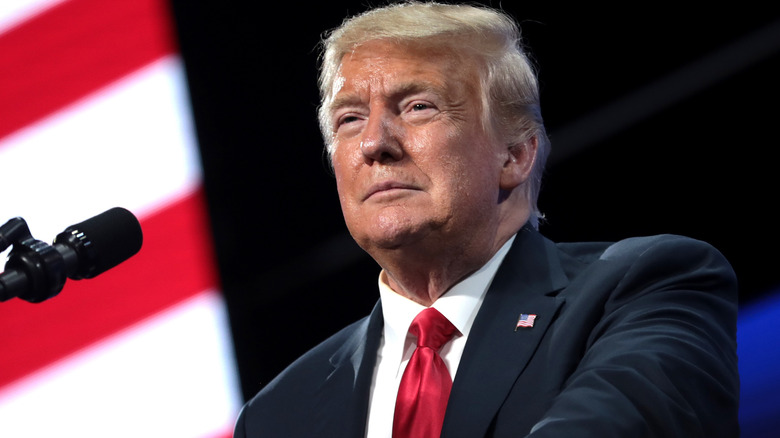 Nuno21/Shutterstock
It's clear by now that Hillary Clinton will never leave the political world for good, and we may be all the better for it. According to ABC, Clinton appeared on "The View" on Monday, October 11, where she discussed many political matters, including President Joe Biden's current efforts in Congress and Donald Trump's prospects in 2024.
Discussing the January 6 insurrectionist attack on the Capitol, Clinton said, "Obviously, our former president is not only behind it, he incited it, he encouraged it and he continues to do so." In Clinton's eyes, the country's very democracy remains at risk of being lost, and another term with Trump as president might mean we lose it forever. She also believes that the Republican Party won't stand up to him.
"What [these politicians] are doing is trying to placate and play up to him. Because if he decides not to run, they want to be the second or other alternative choice," she further told the "The View" co-hosts (via Decider). She's also sure they'll bow to him come 2024. "​​If he wants to be the [Republican] nominee, he will be the nominee," she said, adding that Trump has created a "cult."
According to Decider, Clinton ended her discussion with one final explanation: "We are still in the midst of a concerted, well-funded effort to undermine American democracy." In Clinton's eyes, everyday people and politicians alike need to open their eyes to Trump's games and see that he has the capacity to ruin the very values the country is trying to build.