Here's Where You Can Watch Introducing, Selma Blair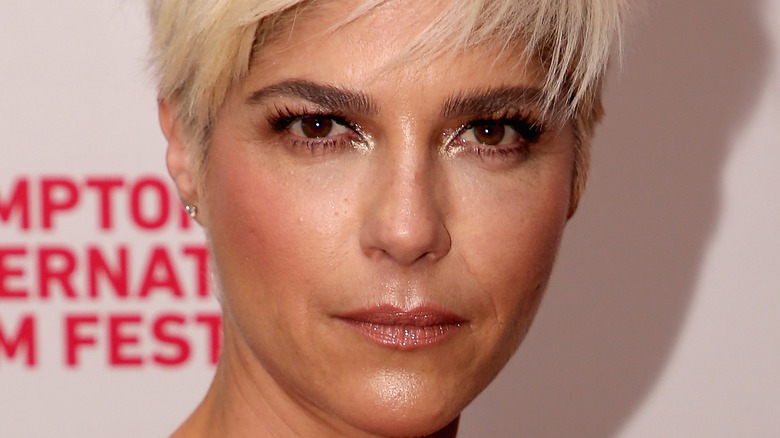 Sonia Moskowitz/Getty Images
You likely know Selma Blair from her roles in "Cruel Intentions," "Hellboy," and "Legally Blonde," but her new movie is extremely different from all the others. The award-winning actress' "Introducing, Selma Blair" is quite literally introducing a new version of herself. According to IMDb, the documentary gives fans an inside look into Blair's life after her Multiple Sclerosis (MS) diagnosis. 
It's not often that a movie comes around that's as groundbreaking as this one, so you'll definitely want to mark your calendar. In the documentary, the actress, who was diagnosed with the disease at age 48, shares the ins and outs of her daily life with viewers (via People). The premiere of the film has already happened, which can only mean one thing — you'll be able to watch it very soon. It's only available to watch in limited places though, so you'll want to make sure you know all the details.
Stream Introducing, Selma Blair on October 21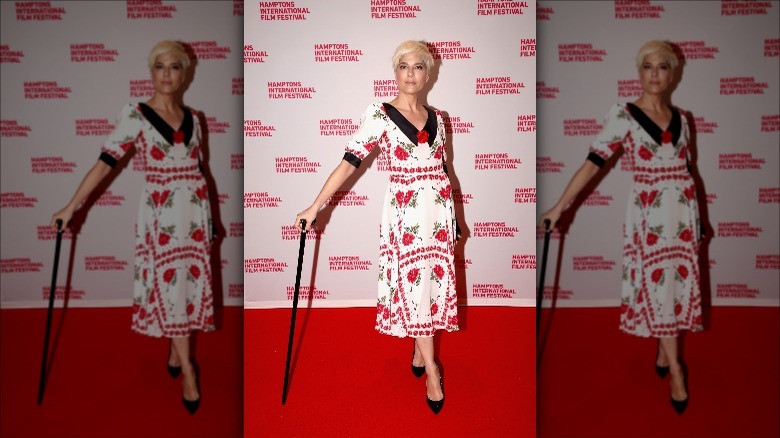 Sonia Moskowitz/Getty Images
While this won't be a regularly available documentary, there are a few options for watching "Introducing, Selma Blair." According to the Daily Mail, you can watch the documentary in select theaters on October 15. But even if you don't have a theater near you that's playing the documentary, you're not out of luck just yet. The publication also reports that you'll be able to watch "Introducing, Selma Blair" on Discovery+ starting October 21.
Discovery+ will be the only streaming service to hold the title, so you're going to want to add it into your streaming rotation ASAP. According to Business Insider, Discovery+ costs just $5 with commercials or $7 for without. That's a small price to pay to get an in-depth looking into Blair's life. Members get a free seven-day trial too, so you could essentially watch the flick for free (via Discovery+). Although, if you're a fan of Discovery Channel, you're likely going to love the content on Discovery+ anyways. 
The documentary is extremely personal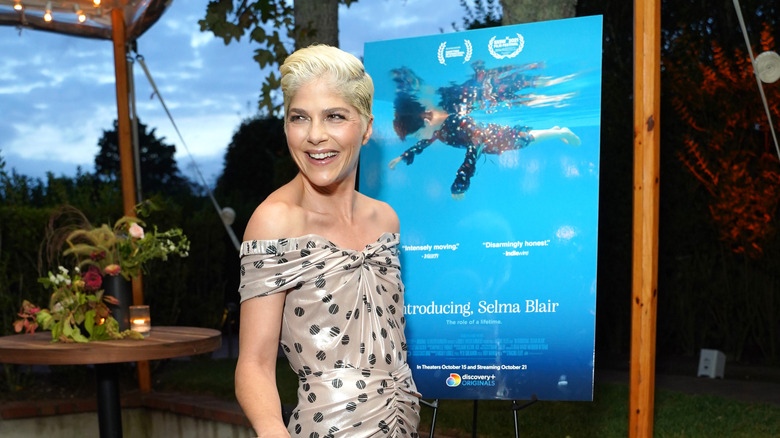 Sean Zanni/Getty Images
According to People, Selma Blair has "​​suffered through intense pain and physical struggles from MS." The publication reports that the documentary shows Blair navigating difficulty speaking and losing mobility in her left leg, as well as the stem cell transplant procedure that landed her in remission. "My prognosis is great. I'm in remission," Blair said during a Discovery+ panel in August, according to People. "Stem cell put me in remission. It took about a year after stem cell for the inflammation and lesions to really go down."
Such a personal look into a celebrity's life only comes around so often. Although there aren't any current listings of the exact movie theaters that will be showing the film, you can count on streaming being a for-sure deal. Mark your calendar for October 21 and get your viewing situation ready, because this is one documentary that you're definitely not going to want to miss.