Is This Really Kate Middleton's Favorite Morning Starbucks Drink?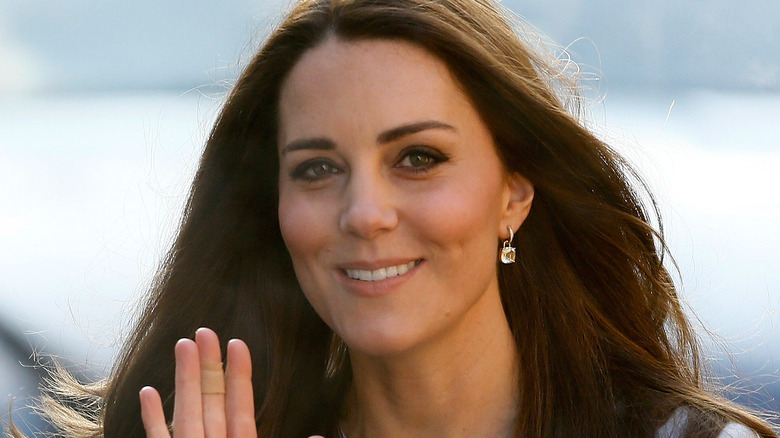 Wpa Pool/Getty Images
We may think we know everything there is to know about Kate Middleton. She's a Capricorn whose favorite clothing brands include Alexander McQueen and Temperley (via Purewow and Marie Claire). The Duchess of York enjoys dining on a variety of cuisines, from sushi to curry, according to Hello! Middleton is also a big fan of field hockey and rowing, per Town & Country.
Indeed, royal watchers are well acquainted with the shoes and jewelry Middleton prefers to champion, as well as which social causes move her. But there is one very important tidbit about the life of one of the most-watched moms on the planet that even her biggest fans may not be aware of: her favorite morning Starbucks drink.
It may surprise some that Middleton's beverage of choice is rather uncomplicated, even though she is a bonafide princess. And, believe it or not, her order at Starbucks is not even her favorite way to start the day, despite the fact that parents worldwide rely on coffee to kick start their mornings.
Kate Middleton loves Starbucks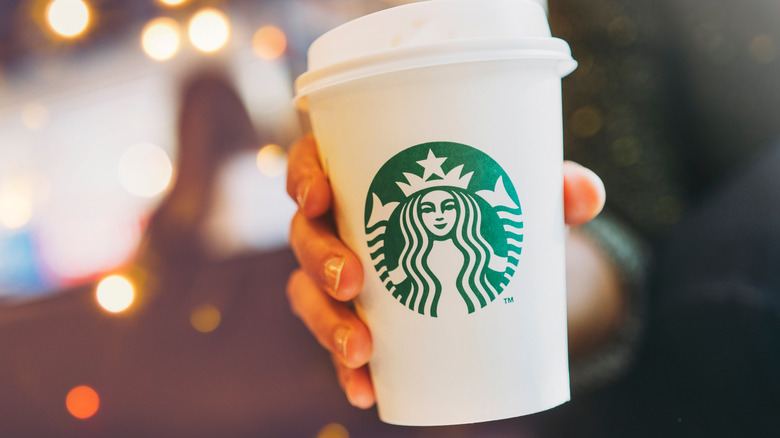 Manu Padilla/Shutterstock
As Hello! reports, Middleton has been known to stop by Starbucks and even has a loyalty card. On one specific occasion in 2013, while she was pregnant with Prince George, the royal ordered a Skinny Decaf Latte. HuffPost reports on that particular morning, she also ordered a cookie.
Of course, during pregnancy, a person is well advised to limit caffeine to 200 milligrams per day, according to the March of Dimes. Perhaps the duchess had already reached her caffeine limit that day?
On Starbucks' menu page, a Skinny Latte is described as being prepared with nonfat milk. This healthy choice makes sense given Middleton's overall dedication to wellness. Just consider that as Hello! notes, she prefers to jumpstart her a.m. routine with a fruit smoothie that also contains matcha, or green tea leaves. The custom blend also features green leafy veggies like kale and spinach.