Here's How Natalie Morales Really Feels About Being On The Talk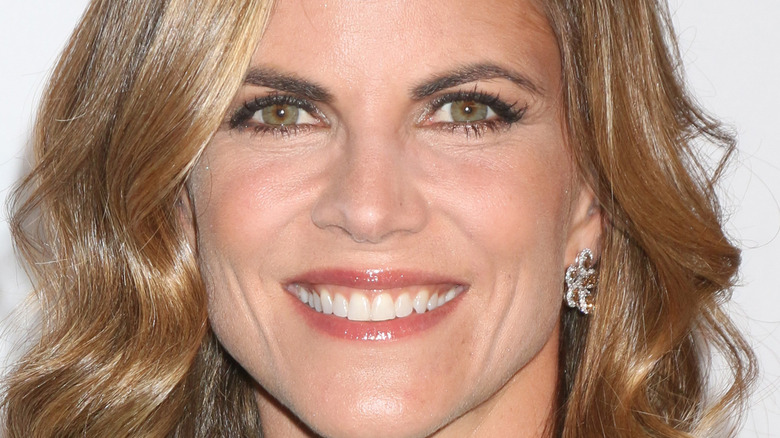 Kathy Hutchins/Shutterstock
Natalie Morales shocked viewers when she announced that she was leaving NBC after 22 years with the network. The television journalist was hired as a correspondent for "Today" in 2006, eventually becoming a news anchor and then co-host of the show's third hour. In addition, Morales served as a reporter on all of the network's news shows, including "Access," "NBC Nightly News" and "Dateline."
"I struggle to find the right words and there are way too many people I need to thank for a wonderful career at NBC News," Morales wrote in a memo to coworkers (via Today). "I think back to my early days cutting my teeth at (NBC affiliate) WVIT in Hartford, CT then taking the huge and — at the time — petrifying leap to MSNBC and alas — scoring the golden tickets to the TODAY show and 'Dateline.'"
At the time, Morales alluded to starting "a new adventure," but didn't go into specifics. It was soon revealed that she would be joining the panel of the CBS show "The Talk," working with fellow cohosts Akbar Gbajabiamila, Amanda Kloots, Jerry O'Connell and Sheryl Underwood. "It's an extraordinary opportunity to be joining this team at 'The Talk.' I love the new energy and direction and couldn't be more excited to join Sheryl, Amanda, Jerry and Akbar. I'm looking forward to many good times while talking about the days' topics, and I can't wait to get going," Morales said (via Newsweek).
Natalie Morales praised her new cohosts on her first day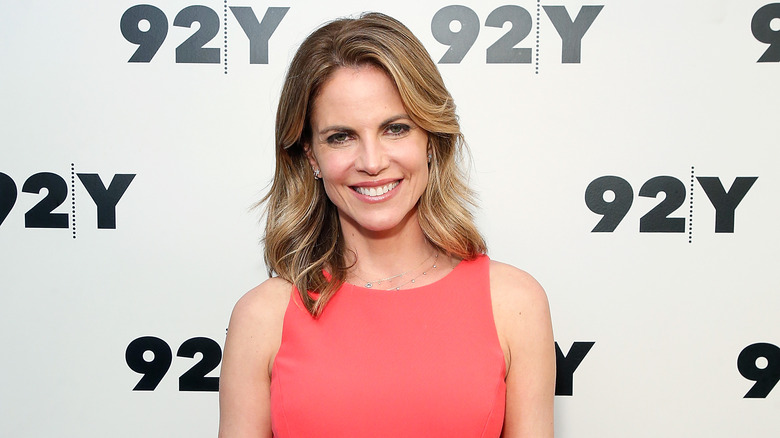 John Lamparski/Getty Images
Natalie Morales made her debut on "The Talk," sitting alongside fellow co-hosts Amanda Kloots, Jerry O'Connell, Sheryl Underwood and Akbar Gbajabiamila. "It's like [the] first day at school and I'm the new kid at school. And I'm like, 'I don't know who to hang out with,'" she told People. "It's amazing that I'm hanging out with the coolest kids up here. Because, I mean, you have just been amazing from the beginning from day one when this was announced. And I've never done this before a studio audience, so this energy is unreal."
Morales also revealed that she had given all of her new coworkers a framed photo taken during a group lunch, and she praised them during her first day on the job. "People were asking me like, 'How does it feel?' And I'm like, 'You know, as long as I have this team, I feel so safe and secure,'" she explained. "And I know that we're going to have some disagreements, but we're going to be respectful always and we're going to have a seriously good time."