The One Thing Camille Grammer Misses About Her Marriage To Kelsey Grammer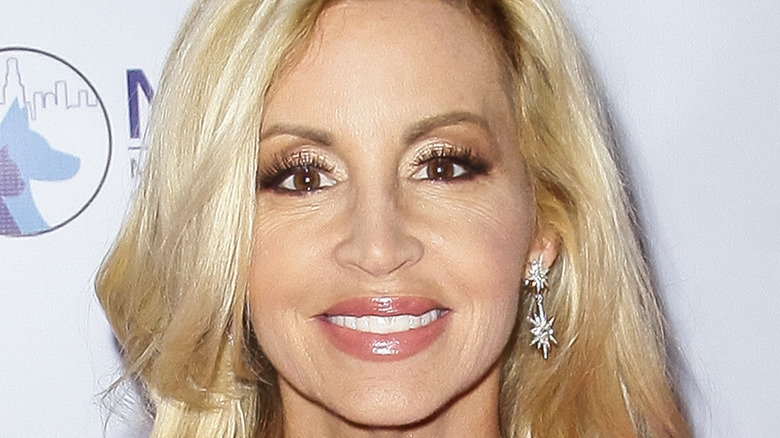 Tibrina Hobson/Getty Images
Fans were introduced to the glamorous Camille Grammer on the very first season of "The Real Housewives of Beverly Hills." Although she wasn't well-known in her own right, Camille's husband was none other than "Cheers" legend Kelsey Grammer. 
The couple lived in a massive mansion and clearly enjoyed a lavish lifestyle, but the cracks began to show early on, and, as Us Weekly confirms, the Grammers split before that debut season was even up. They married in 1997 and called it quits in 2010. 
It was an acrimonious divorce, with Camille accusing Kelsey of encouraging her to join the reality show so he could cheat on her extensively while working across the country in New York. In fact, Kelsey later married his alleged mistress just two weeks after the divorce was finalized. They subsequently welcomed three children together (Kelsey and Camille share two kids, too). While the "Real Housewives" star took the split very hard, she eventually found love again with David C. Meyer, whom Camille wed in 2018.
Although both parties have definitely moved on, there's one thing Camille misses about her marriage to the "Frasier" actor. 
Camille Grammer is grateful for the family she created with Kelsey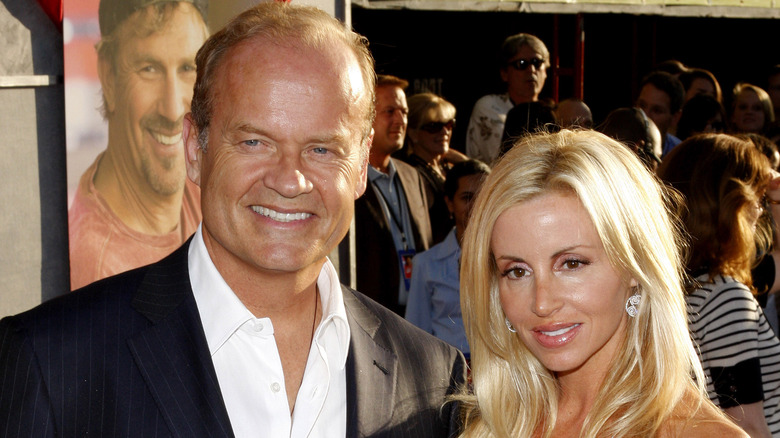 Tinseltown/Shutterstock
According to Bravo, during a 2021 appearance on "Watch What Happens Live," Camille Grammer looked back favorably on her marriage to Kelsey Grammer, after being tasked with picking one thing she missed about their relationship. At first, the reality star deadpanned, "Nothing," with a laugh. 
However, after ruminating on the question for a moment, Camille opened up. "Well, I miss, you know, the family unit being together back then when it first happened — and being alone for so long and our children without their dad around," she said. The "RHOBH" star was quick to add that, after marrying current husband David C. Meyer, she is much happier overall. 
It's pretty impressive that Camille was able to recall something positive from her marriage to Kelsey since, as Radar Online detailed in 2019, their divorce was plagued by scandals. Kelsey claimed he hadn't spoken out about Camille because it was "pathetic" how often she dragged him in public — only to go on to claim she tried to divorce him on the day of his mother's funeral. According to the actor, they'd been fighting over splitting up for eight years at that stage, "and it was tiresome." 
Camille scored a $30 million settlement from her ex, for which she was heavily criticized. The "RHOBH" star reasoned she was there for him through everything and worked hard to make the marriage work. Camille claimed that Kelsey completely refused to speak to her, even about their two children.