Why Royal Experts Think Lilibet Diana Will Not Be Baptized At Windsor Castle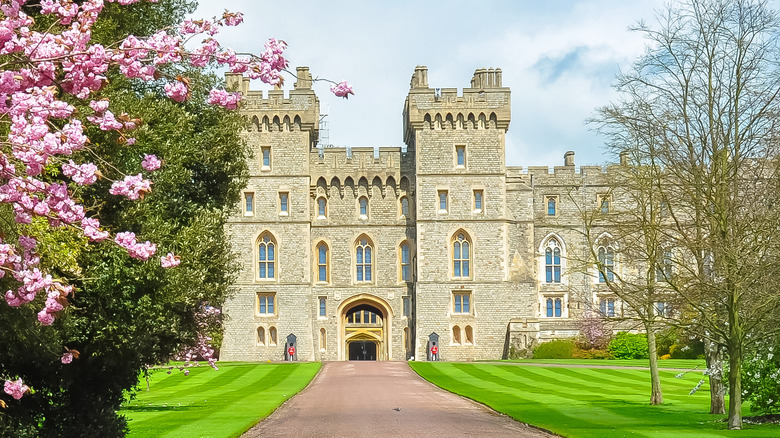 Mistervlad/Shutterstock
Meghan Markle and Prince Harry's journey since leaving the British royal family has really only just begun, but that doesn't mean the couple hasn't experienced a lot since their move to the United States. For one, they're building a media empire with the help of some very successful women, and at the same time, they welcomed their second child, Lilibet Diana, into the world. Some have wondered whether parenting has become easier for them since Lilibet's birth, and others have wondered about Lilibet's place in the British line of succession. In either case, Lilibet's birth brought on a new era for the Duke and Duchess of Sussex.
Meghan and Harry's first child, Archie, was born on May 6, 2019, thus making him 2 years old at present (via USA Today). Two months later, in July 2019, Archie was christened at Windsor Castle in the U.K., per Time. Now, since the duke and duchess left the royal family before Lilibet was born, the matter of her christening hangs in the balance of the duke and duchess' relationship with the royal family.
Do Windsor insiders hold malice against Lilibet because of her parents?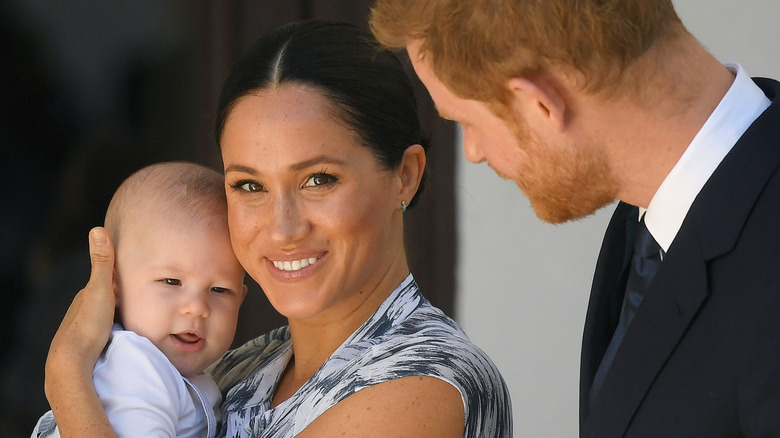 Pool/Getty Images
Unfortunately for Lilibet Diana, a baptism at Windsor Castle may be out of the question, though this is assuming that Meghan Markle and Prince Harry desire to hold it there in the first place. According to The Telegraph, the Duke and Duchess of Sussex have wanted to hold Lilibet's christening at Windsor Castle, and this could be in large part because she's named after the late Princess Diana, in addition to Archie also being christened there. They likely want her to hold this same special moment as her brother.
However, palace insiders don't believe the baptism will occur. One insider has said it's "highly unlikely," while another said, "There will not be a christening in the UK. It is not happening."
The relationship between Meghan and Harry and the rest of the royal family is tumultuous and ever-changing. Though Harry has flown back to the U.K. for events such as Diana's statue unveiling, he opted not to travel there for a party being held in Diana's honor. Still, who's to say they didn't have prior arrangements? It may not be as black and white as we think.
Still, according to The Telegraph, Lilibet will most likely be baptized into the American Episcopal Church since a Windsor ceremony appears to be off the table at present.