Why NBC Tried To Ban Norm Macdonald From Late Night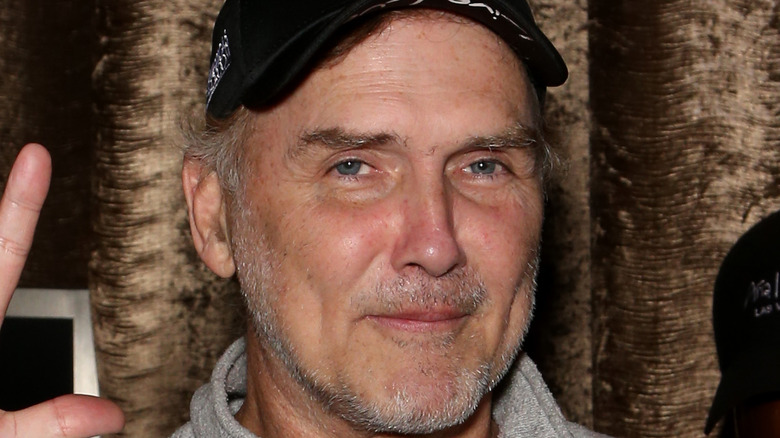 Gabe Ginsberg/Getty Images
The late Norm Macdonald, who passed away after a long battle with cancer on Sept. 14, 2021, had quite a career in comedy, famously anchoring the Weekend Update segment on "Saturday Night Live" in the 1990s. After his "SNL" stint ended, he went on to appear in a variety of primetime comedy series, including "Norm," "My Name Is Earl," "Family Guy," and "The Middle" (via IMDb). 
However, the reason he was fired from "SNL" became the reason NBC didn't want Macdonald to appear on any of the network's late-night shows past 1998. After Macdonald's heartbreaking death in September 2021, former "Late Night With Conan O'Brien" host Conan O'Brien took to his podcast, "Conan O'Brien Needs a Friend," for what he called an "emergency" episode to talk about his late friend with their longtime pal, Andy Richter. 
That's when O'Brien revealed the hard time he had when trying to book Macdonald on his show — and it all had to do with O.J. Simpson.
Norm Macdonald's O.J. Simpson jokes angered an NBC executive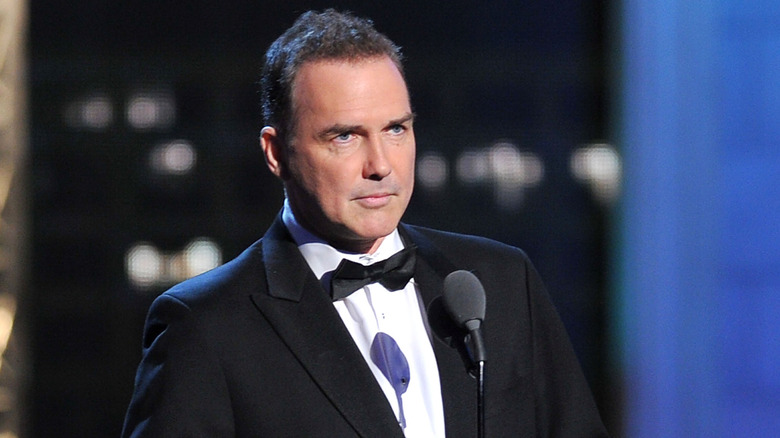 Theo Wargo/Getty Images
After O.J. Simpson was put on trial (and eventually acquitted) for murdering his ex-wife, Nicole Brown Simpson, and her friend, Ron Goldman, Norm Macdonald could not stop cracking Simpson jokes on "Saturday Night Live" during his Weekend Update segments. Even after the former footballer was set free, the jokes were still there for Macdonald, and that angered NBC executive Don Ohlmeyer, a good friend of Simpson's.
When Macdonald didn't obey the network decree to stop making the jokes, Macdonald lost his "SNL" job, but Ohlmeyer wanted to take things further by making sure he never appeared on any other NBC late-night show, according to Conan O'Brien.
On his podcast after Macdonald passed, O'Brien even made reference to how funny his friend was when deadpanning his Simpson jokes during Weekend Update, knowing he could lose his job over it. "Funniest guy to ever be on that show and he's going to lose his job," O'Brien said.
Conan O'Brien explains how Norm Macdonald was nearly blacklisted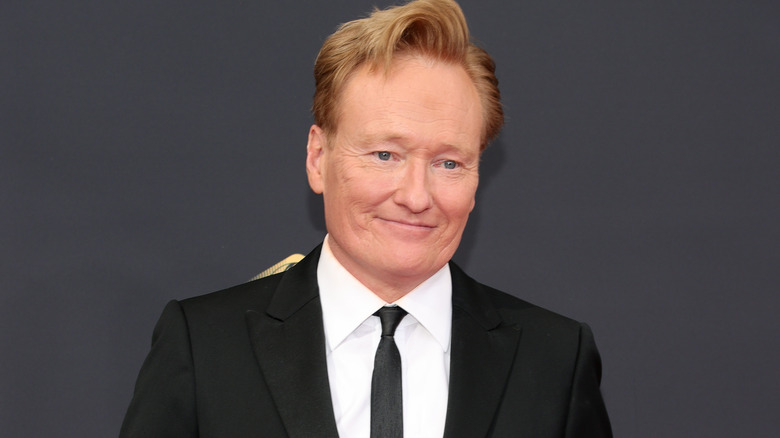 Rich Fury/Getty Images
After Norm Macdonald lost his "SNL" job, he almost never made it onto "Late Night With Conan O'Brien" — again, because of a directive from NBC exec Don Ohlmeyer. "The word came down, 'You can't book Norm Macdonald anymore,'" O'Brien said on his podcast. "And it came from the top, from Don Ohlmeyer." As Andy Richter put it during the September conversation in memory of Macdonald: "One of his bosses was friends with a murderer."
Still, O'Brien decided to stand his ground with O.J. Simpson's pal and his own boss by sending a letter back explaining why he wanted Macdonald on his show. "I got this directive," he recalled writing. "You've hired me to do the best show I can and this is my best guest. So I need to do my job, which is the best show I can do."
O'Brien ended up winning his argument with Ohlmeyer, and, in the end, Macdonald was not banned. He went on to be a guest on "Late Night" four more times as well as another four times during the brief period that O'Brien hosted "The Tonight Show" on NBC (via the Daily Beast).